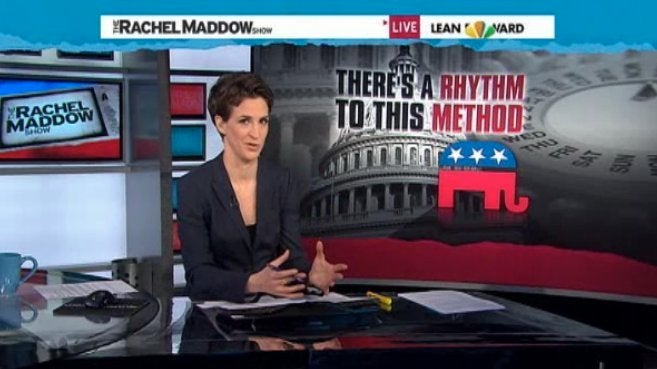 Speaking at a panel about the Obama administration's ruling on contraception, during the annual CPAC conference in Washington on Thursday, Thomas said that Maddow was the "best argument in favor of her parents using contraception." The comments drew a rebuke from Fox News host Greta Van Susteren, who said Thomas should personally and publicly apologize to Maddow. Gay-rights group GLAAD also started a "#gladmaddowwasborn" hashtag on Twitter.
The Obama ruling, which is being overhauled in the wake of a furious campaign from the right, had required most religious organizations (except for churches) to cover their employees' birth control. Though Republicans denounced the ruling as secular tyranny that violated the Constitution, Maddow noted that many of them had not always been so against the idea. She played a clip of Sen. Olympia Snowe arguing for exactly the ruling Obama instituted. She also pointed out that 28 states, and a great many Catholic universities and law schools, already cover contraception.
"Their rules are precisely what was proposed by Olympia Snowe and other Republicans in 2001, but yet they were being denounced as some sort of liberal abomination," Maddow said. "It is in fact such a liberal abomination, that anybody who disagrees with Republicans' position on this today, according to the folks at Fox News, should never have been born at all."
She then played the clip of Thomas talking about her.
"Mr. Fox News person speaking there, I am sorry that you feel that way about me that you wish I had never been born," she said. "Personally, I'm glad that you were born. Otherwise how would Republicans get the special Fox News bat signal that it's time to be outraged now, about what used to be Republicans' own policy idea?"
WATCH:
Before You Go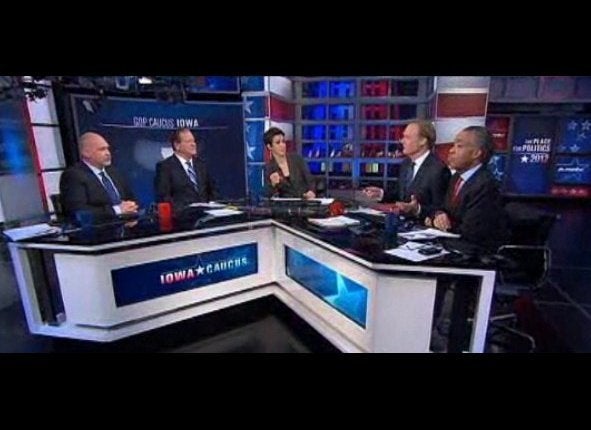 Rachel Maddow
Popular in the Community