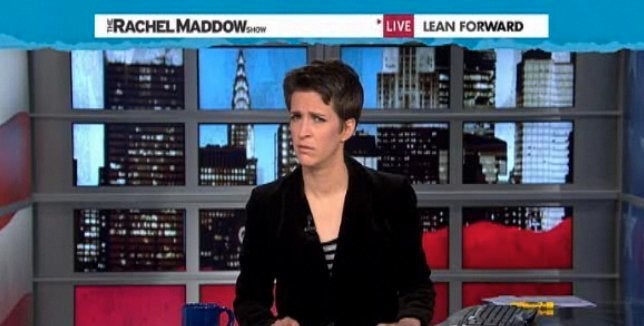 The New Jersey Assembly approved a bill legalizing same-sex marriage on Thursday. The bill now heads to Christie's desk to get signed into law. Christie is expected to veto the bill and put it on the ballot for New Jersey voters to decide this fall. According to the Associated Press, "Christie and most state Republican lawmakers want gay marriage put to a popular vote. Democrats say gay marriage is a civil right protected by the Constitution and not subject to referendum."
Maddow seemed taken aback by Christie's argument defending his desire to put this particular bill up for a popular vote.
Christie said, "the fact of the matter is that I think people would have been happy to have a referendum on civil rights rather than fighting and dying in the streets in the South."
"Seriously?" Maddow asked with a skeptical look on her face. "Yeah, some people would have been happy to put African American civil rights up for a popular vote in the South, but the people who would have been happy with that were not the people who were sitting in at the lunch counter, if you know what I mean."
Maddow added that Christie's argument "to put minority rights up for a majority vote" was "the antithesis of the whole idea of rights being enshrined inalienably in our Constitution."
After playing footage of Christie attempting to further explain his
, Maddow said, "whatever Chris Christie meant to say about civil rights, what he has decided to do today in New Jersey, is to veto a civil rights bill passed by the Legislature and put it up for a majority vote instead. Rights be damned."
WATCH
:
Before You Go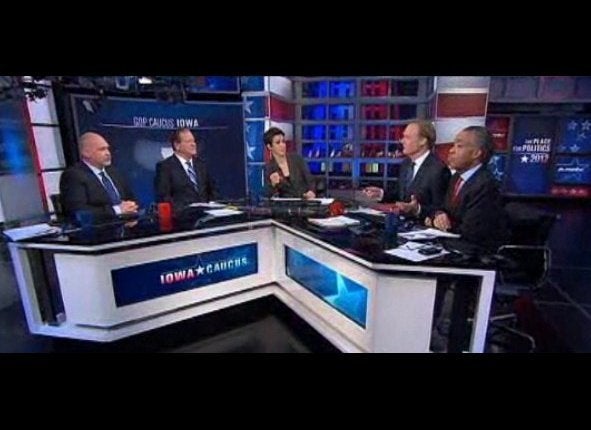 Rachel Maddow
Popular in the Community