As the story stands, Christie's deputy chief of staff called for George Washington Bridge access lane closures that created a massive traffic jam in Fort Lee for four days in September -- a move that many have written off as political retribution for Democratic Fort Lee Mayor Mark Sokolich's refusal to endorse the Republican governor's reelection.
Maddow on Thursday presented an alternate theory, saying Sokolich's endorsement "wasn't that important." Instead, she suggested the political payback was motivated by a tiff between New Jersey state Senate Democrats and the governor.
Maddow took viewers back to 2010, when Christie declined to reappoint a New Jersey Supreme Court justice, John E. Wallace Jr., for another term. The move left state Senate Democrats "absolutely outraged," Maddow explained, and they refused to confirm any Christie's nominees for Wallace's seat.
"It's been a big political crisis in New Jersey," Maddow said.
By last August, Supreme Court Justice Helen Hoens, a Republican, was up for renomination. When state Senate Democrats signaled they would challenge Christie's nomination, the governor said he wouldn't renominate Hoens.
"I simply could not be party to the destruction of Helen Hoens's professional reputation," Christie said during an August press conference. "I was not going to let her loose to the animals."
"That was an angry Chris Christie," Maddow said. "So angry that he was doing something almost unprecedented in New Jersey: Yanking the tenure of a state Supreme Court justice, who he liked! That was an angry Chris Christie, furious with Senate Dems at a hastily called press conference that took place late in the day on Tuesday, Aug. 12, 2013."
As Maddow pointed out, the press conference was the evening before Christie's deputy chief of staff, Bridget Anne Kelly, sent an email requesting "traffic problems in Fort Lee" to David Wildstein, one of Christie's top aides at the Port Authority of New York and New Jersey, which runs the bridge.
What's more, Fort Lee is represented by Sen. Loretta Weinberg, the state Senate Democratic leader.
"Roughly 12 hours after Gov. Christie blows up at the Senate Democrats and torpedoes the career of a Supreme Court justice who he likes ... the leader of those 'animals' in the Senate sees her district get the order of destruction from Gov. Christie's deputy chief of staff," Maddow concluded.
"Or maybe it was about that endorsement. Until someone who knows the actual truth about this speaks, it remains a wide-open question."
Christie on Thursday denied any involvement in the bridge closing, blaming his staff.
Watch the full segment here.
Related
Before You Go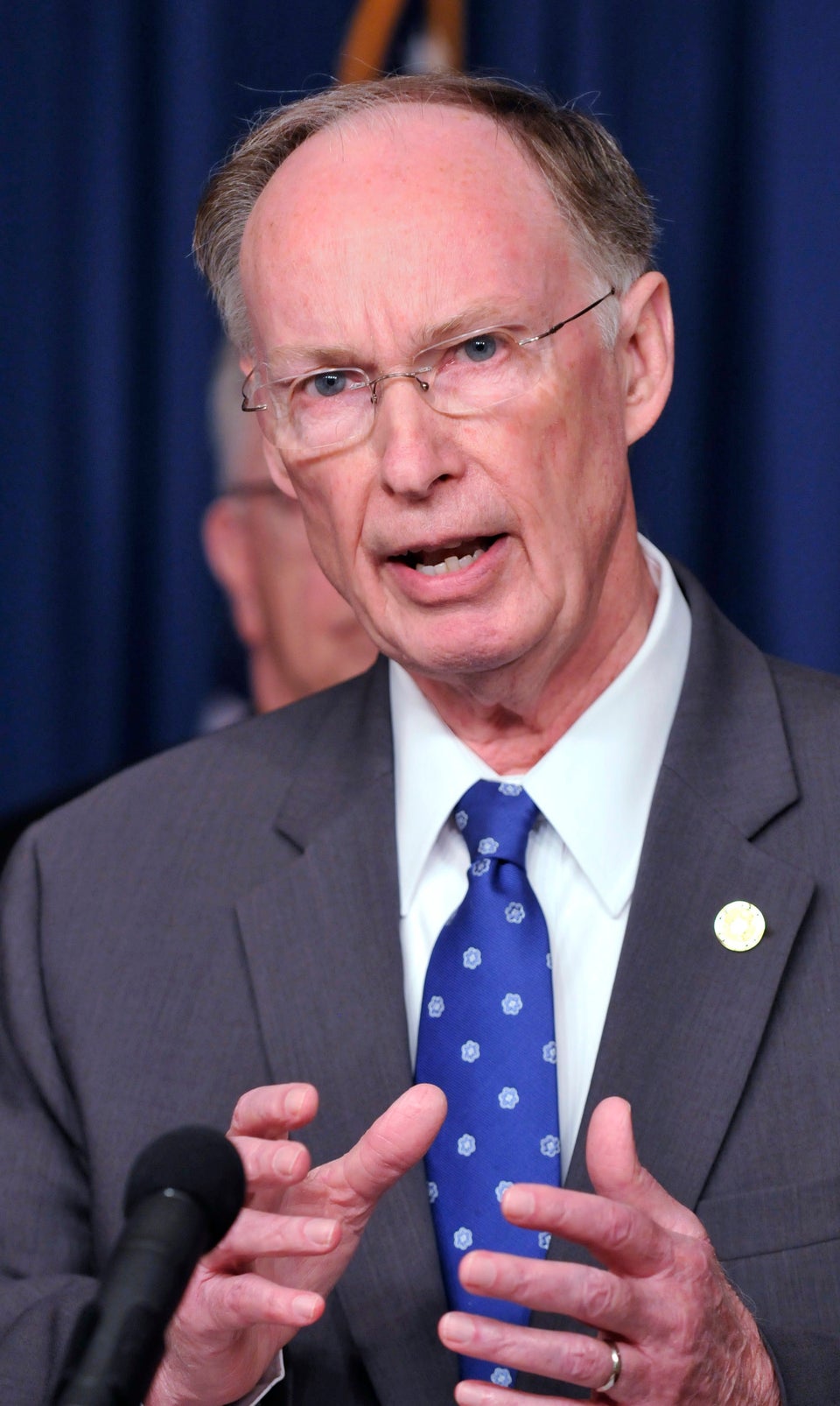 United States Governors
Popular in the Community