Rachel Maddow was at a loss for words on Thursday after Clint Eastwood finished what was largely considered a bizarre and awkward GOP convention appearance.
"I don't -- I don't -- I don't know what was going on there," Maddow said, seemingly tongue-tied. "Clint Eastwood is 82 years old and I think that -- I don't know if that's what was going on there."
Maddow attempted to recap Eastwood's speech. "It started off with him clearly off-prompter talking, rambling, about conservatives in Hollywood. He did make one point about the end of the war in Afghanistan and fake interviewed an empty chair as if it was Barack Obama, the President of the United States, swearing at him," she said.
As Sen. Marco Rubio took the stage to deliver his speech, Maddow continued to react to Eastwood's remarks.
"That was the weirdest thing I've ever seen at a political convention in my entire life, and it will be the weirdest thing I've ever seen if I live to be 100," she said. "Here's Marco Rubio."
Maddow was not the only journalist to wonder about Eastwood's comments. Brokaw tweeted that Eastwood became famous as being a man of few words. "As a surprise guest on the Tampa stage he had too many words (I say as a friend)," Brokaw wrote.
After the convention was over, Maddow revisited Eastwood's speech and said she did not understand why the video introducing Romney, which she described as "very good," was left out of the prime time hour of coverage so that Eastwood could speak to an empty chair.
"I don't mean to make light of other things, but I think the Clint Eastwood thing really, seriously blew [the Romney campaign's] final night, and they're making light of already, but I cannot believe that it happened," Maddow said.
Related
Before You Go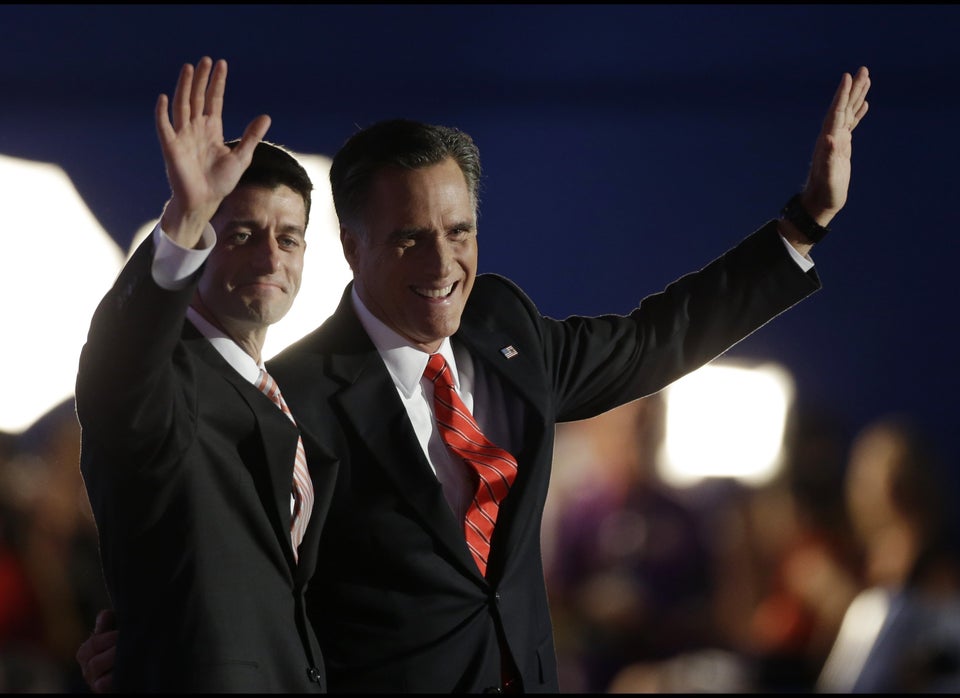 Republican National Convention 2012
Popular in the Community