MSNBC host Rachel Maddow blasted CNN on Monday for disregarding its own previously announced debate qualifications to allow Sen. Rand Paul (R-Ky.) to take the main stage in Tuesday night's GOP presidential debate in Las Vegas.
According to CNN's own guidelines, candidates would have to meet one of three criteria in order to be included on the main stage: a national polling average of at least 3.5 percent, an Iowa state polling average of at least 4 percent, or a New Hampshire state polling average of at least 4 percent. (The Iowa caucus and the New Hampshire primary are, of course, the opening salvos of the primary season.) The polling numbers would not be rounded, the network said.
The host of "The Rachel Maddow Show" said that Paul did not meet any of those criteria.
"He doesn't get a polling average of 4 percent or more in Iowa, even with the late-breaking Iowa Fox News poll," Maddow said. "But CNN -- I don't mean to be weird, but they have been, I hesitate to say lying, but they've been lying about this on their own air for a couple of days now, and I really don't understand why."
Maddow proceeded to show a few CNN clips in which the network repeatedly asserted that Paul had made it onto the main stage with a boost from a last-minute Fox News poll, which found the candidate at 5 percent in Iowa.
But 5 percent in one Iowa poll, Maddow said, wasn't enough to raise Paul's overall average in the state to the needed 4 percent. "I mean, CNN is not an off-the-rails, cockamamie news organization, but what they're doing here is so weird," she said.
The Washington Post wrote Monday that by CNN's criteria, Paul's Iowa average appeared to be 3.7 percent.
When asked for comment by The Huffington Post, CNN did not explain in detail how it made its decision about Paul. A network spokeswoman simply said in a statement, "In the light of new polling ... and in the spirit of being as inclusive as possible, CNN has decided to include Sen. Rand Paul in the prime time debate."
For purposes of calculating the candidates' polling averages, CNN had said it would look at live-interviewer surveys conducted between Oct. 29 and Dec. 13, including polls by CNN, Fox News, ABC, CBS, NBC, The New York Times, The Washington Post, The Wall Street Journal, The Des Moines Register, Pew Research Center and Quinnipiac University.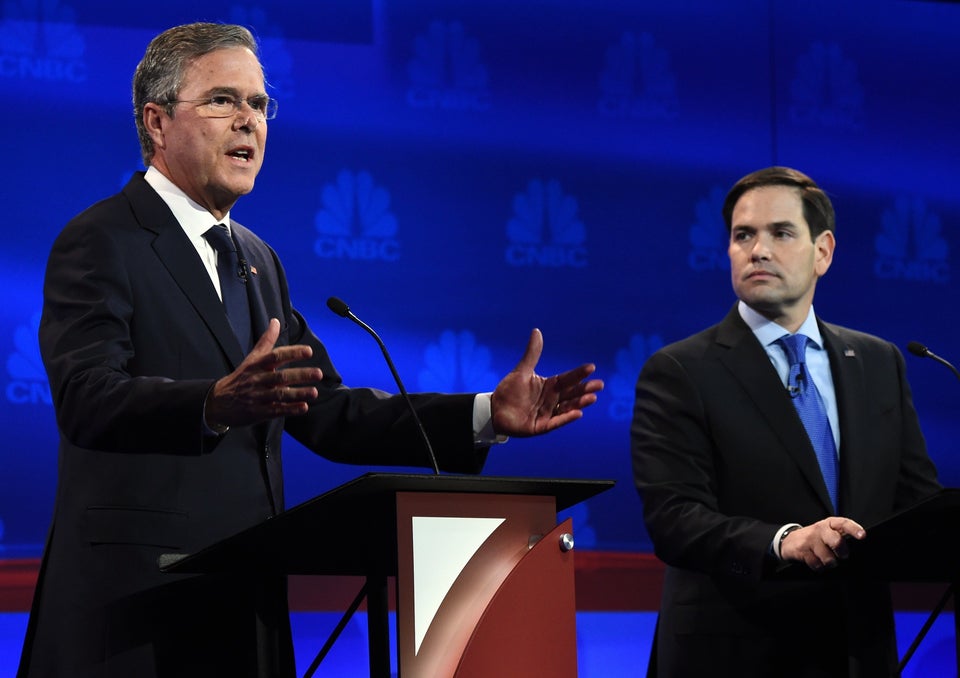 Moments From The CNBC Republican Debate
Related
Popular in the Community