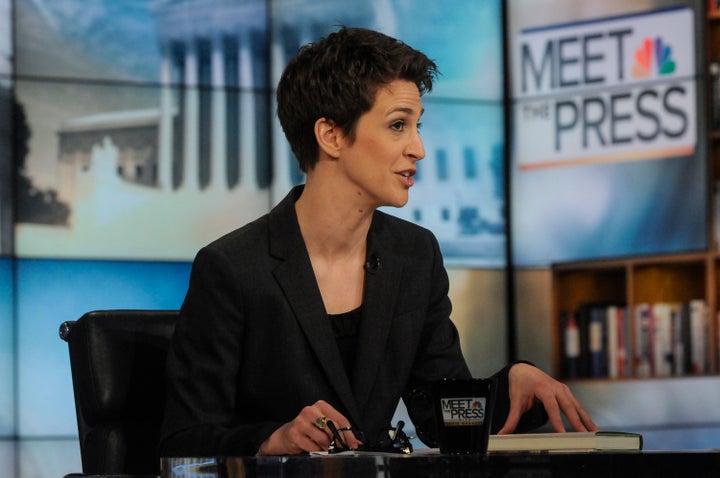 MSNBC host Rachel Maddow will moderate a Democratic presidential forum in South Carolina next week, the network said Thursday.
The "First in the South Democratic Candidates Forum" will be hosted by the South Carolina Democratic Party at Winthrop University on Friday, Nov. 6, an MSNBC release said.
The event will feature the three leading Democratic candidates -- former Secretary of State Hillary Clinton, Sen. Bernie Sanders (I-Vt.) and former Maryland Gov. Martin O'Malley. (The South Carolina Democratic Party determined the debate's participants, which do not include candidate Lawrence Lessig.) According to the release, Maddow will talk with the candidates about a number of issues, including the economy, policing and the state of the Democratic party in the South.
The forum is not an official presidential debate, and will feature separate conversations with each of the candidates, rather than a moderated group discussion.
The announcement of the forum comes after Maddow nabbed the first interview with Clinton following the former secretary of state's 11-hour hearing before the House Select Committee on Benghazi last week.
The forum will air on MSNBC at 8 p.m. ET on Nov. 6.
*This post has been updated with further information about which Democratic contenders were invited to participate in the forum.
Popular in the Community