On Tuesday's "Late Night with Seth Meyers," the MSNBC host said she was actually "comforted by the fact that [Trump] can't do anything that he wants to do" ― despite the GOP also controlling both houses of Congress. But Maddow did says she's "worried that he will figure it out."
"I mean, it's weird, it's like the overall question is: Are you comforted by his incompetence?" she asked. "Would you rather have a competent person trying to do bad things or would you rather have an incompetent person trying to do bad things?"
Maddow also said leading Democrats needed to "re-discover their inner water skier" and allow themselves to be towed along by the boat that is the American people.
"Counting on the Democratic Party and its elected officials to sort of lead an election campaign against Trump, or to lead on policy stuff, or to lead people toward making Democratic choices hasn't been working," she said.
Those officials would "be unstoppable" if they took their cues from grassroots activists who have come to the fore in protests during the Trump administration, Maddow said.
Check out the full interview above.
Before You Go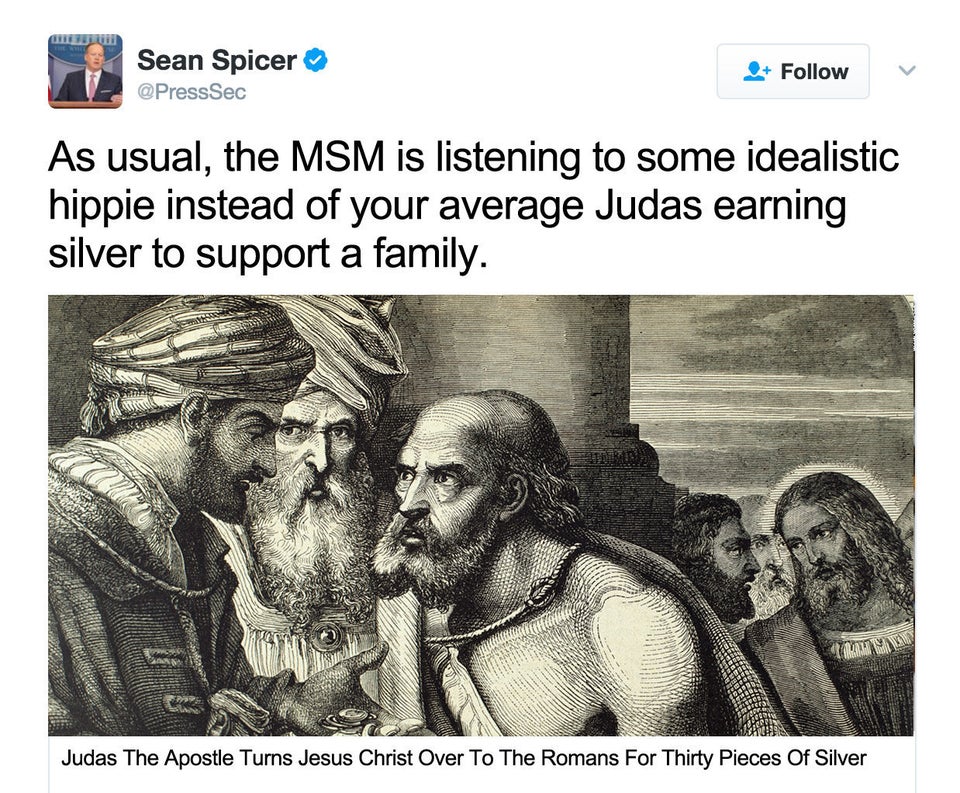 If Donald Trump's Staff Were Spokespeople For Other Historic Events
Popular in the Community