Some newspapers decided against running cartoonist Garry Trudeau's comic strip this week, which skewers a Texas law that requires women who are seeking abortions to receive sonograms. The strip features a woman being told to wait in "the shaming room" of an abortion clinic where "a middle-aged male state legislator" will tend to her shortly.
Another strip which ran earlier in the week features a doctor welcoming a woman to "compulsory transvaginal exam" on behalf of Gov. Rick Perry, who is responsible for signing the controversial bill requiring women to undergo a sonogram prior to receiving an abortion into state law in May 2011.
Maddow said that some newspapers have decided against running this week's "Doonesbury" comic at all, while others made the editorial decision to move the comic strip to the Opinion page.
In the case of Georgia's Athens Banner-Herald, editor Jim Thompson said that he decided against publishing the strip because he thought "readers might confuse the topic of this week's 'Doonesbury' with Georgia's proposed abortion legislation."
Maddow weighed in and said, "If all the newspapers in all the states with super extreme anti-abortion measures pending in their legislatures had decided not to run the transvaginal ultrasound abortion 'Doonsbury' stip to avoid confusion with their own state's real anti-abortion bills, this strip would have been seen by practically no one."
She added, "As it is, this strip is being run all over the place. Censorship seems to have that affect in America. It gets you more attention than you would have ever had if you had published it in the first place, like you weren't cowardly."
Related
Before You Go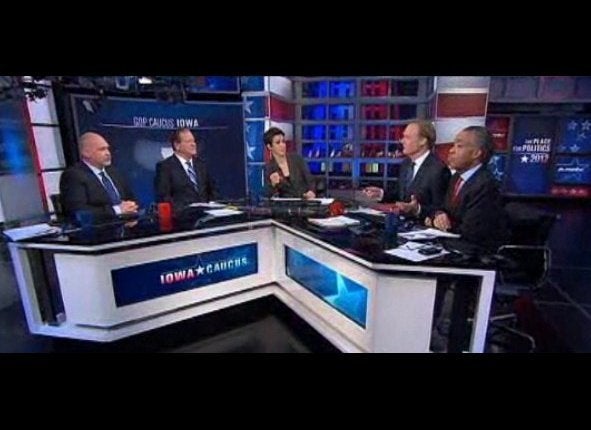 Rachel Maddow
Popular in the Community