Rachel Maddow and Frank Rich discussed what they called the most important part of the Republican race for president on Maddow's Thursday show: the so-called "Murdoch primary."
Maddow began by noting the power that Rupert Murdoch wields through his media outlets — beginning in Britain, where evidence of the blunt force of his newspapers is everywhere, and continuing in America through Fox News and papers like the Wall Street Journal.
Fox News, she said, had adopted the canny strategy of telling its viewers "not to trust anybody else" and to "deride and essentially wage war on all other media sources." She also echoed the feelings of many others by saying that Murdoch and Fox News CEO Roger Ailes are as much active participants in Republican politics as they are observers of them — and that they are more than willing to use the influence of their network to shape electoral outcomes.
Maddow then wondered who was winning the battle for Fox News' affection. She focused on Mitt Romney and Newt Gingrich, the two leading candidates, and found the network seemingly tipping the scales in favor of the former House speaker. In particular, she seemed astonished by anchor Bret Baier's willingness to publicly reveal that Romney complained about his contentious interview with Baier. In her words, Baier was signalling to the audience that "Mitt Romney's a real whiner." She contrasted the tough treatment Romney received with the laudatory session Gingrich had with Sean Hannity.
Rich then joined the discussion. He said that the seeming decision of Fox News to back Gingrich over Romney was a "practical" decision. He called Romney "the un-Sally Field," saying, "people really, really don't like him...there's something plastic and off-putting and fake."
Background on Newt Gingrich: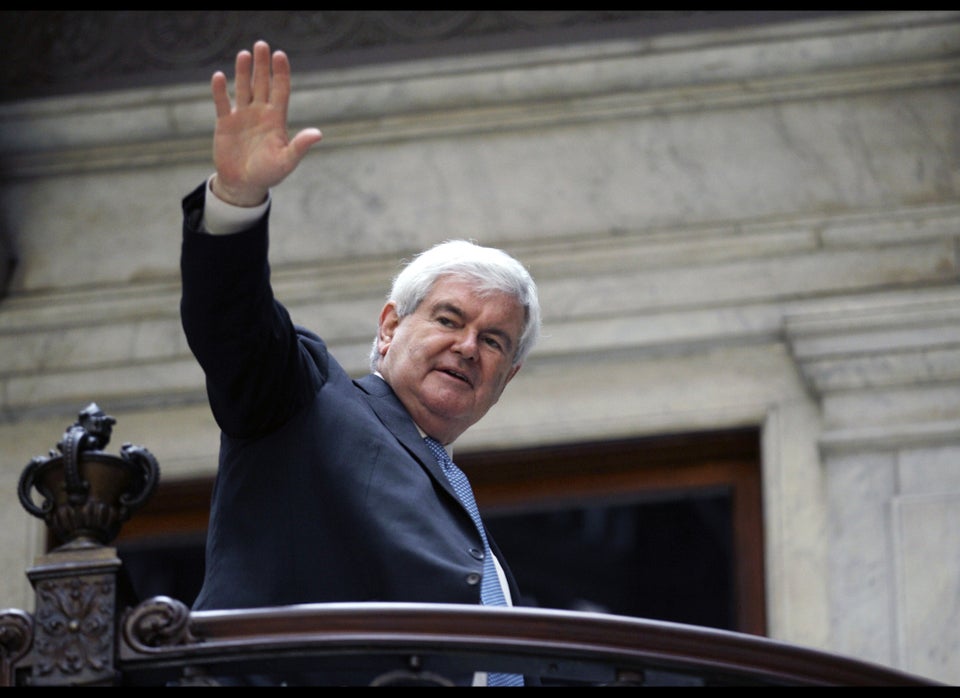 Newt Gingrich 2012
Related
Popular in the Community