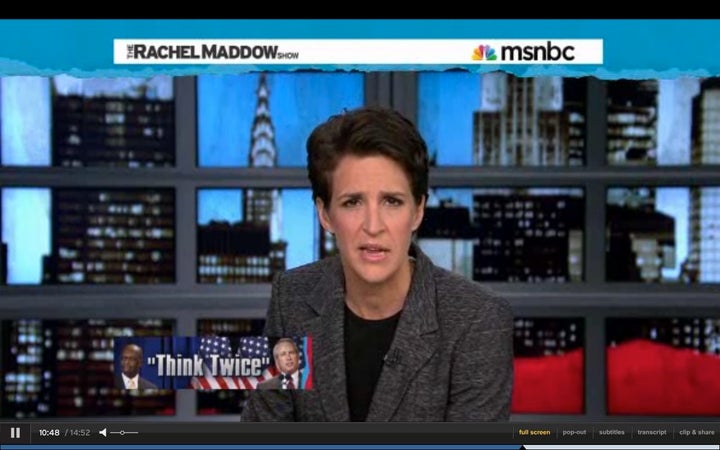 Rachel Maddow proclaimed herself to be "shocked" by a recent, threatening comment made by Herman Cain's lawyer to any potential victims of sexual harassment -- so shocked that she devoted the first part of her Thursday show to the remark.
In an interview with the Atlanta Journal-Constitution, Lin Wood, Cain's defense attorney, said that any new women who are thinking of coming forward with allegations against the candidate should "think twice" before they do.
Maddow said that, while little in politics actually makes her pause, Wood's comment did. Before she tackled the statement, though, she engaged in a rather chilling, darkly funny bit of Rachel Maddow Theater, employing a car wheel, a man playing a police officer, and a woman playing a woman who Maddow had just run over with her car in a brief skit.
"The vast majority of the people in the street who I drove by have not been hit by my car," Maddow said to the officer by way of an excuse. She compared this to a recent statement by Cain that, "for every one person" accusing him of sexual harassment, there were thousands of people not accusing him of sexual harassment. It was, she noted, "not a great defense."
She then turned to Wood's comment. It was, she said, a "remarkable moment," because a lawyer was telling potential harassment victims to "shut up," and seemingly threatening them with some kind of retribution if they didn't.
Pointing to the heap of abuse that Sharon Bialek, the first accuser to go public, has received, Maddow said that the threat "does not appear to be idle."
WATCH:
Background on Herman Cain: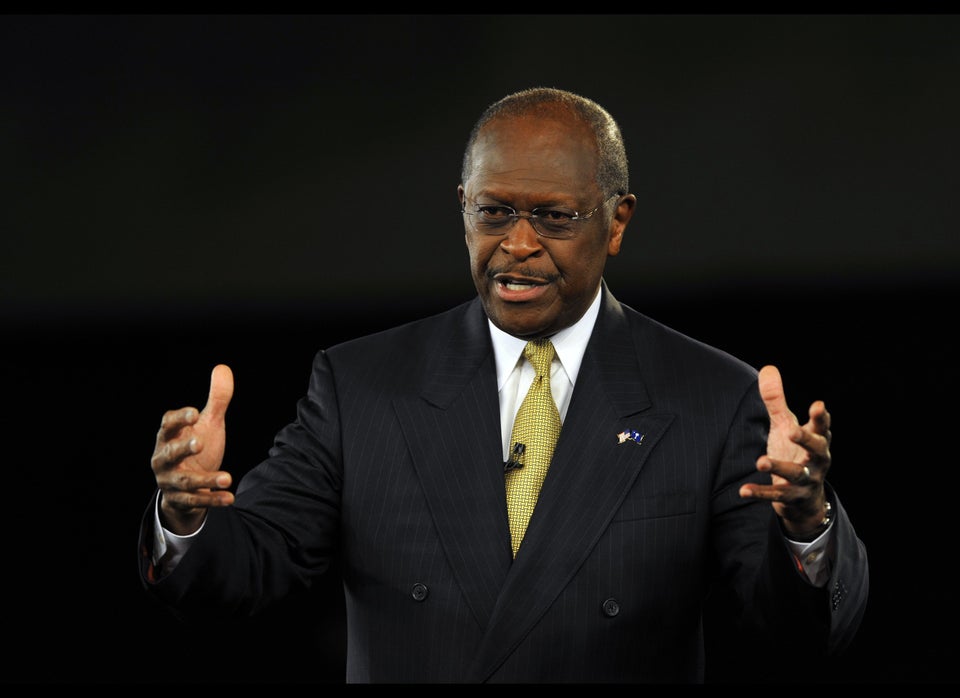 Moments From Herman Cain's Campaign
Related
Popular in the Community