When MSNBC's Rachel Maddow needs a break from the daily grind, she heads up to her pre-Civil War vacation home in Western Massachusetts. The farmhouse offers a handsome place to unplug (there's no TV!), but the house's single bathroom posed a problem. "In order to reach it, you have to climb up a very steep staircase," Maddow explained to New York magazine.
Just behind that home, however, is a solution -- an interesting structure designed specifically for Maddow. "I can seal myself in the bathhouse and watch football really loudly without bothering anybody," she says.
Designed by architect Nicole Migeon, primarily as a second bathroom for Maddow and her partner Susan Mikula's weekend getaway, the outhouse-like structure is what Maddow calls a "retreat within a retreat," and the one place on the property where she actually can watch TV.
According to New York magazine's Wendy Goodman, the simple pitched-roof structure features vertical wood slats (made from sustainably grown cedar) that reference the design of old tobacco-drying barns in the area and reclaimed-maple cabinets that hide Maddow's cherished entertainment center.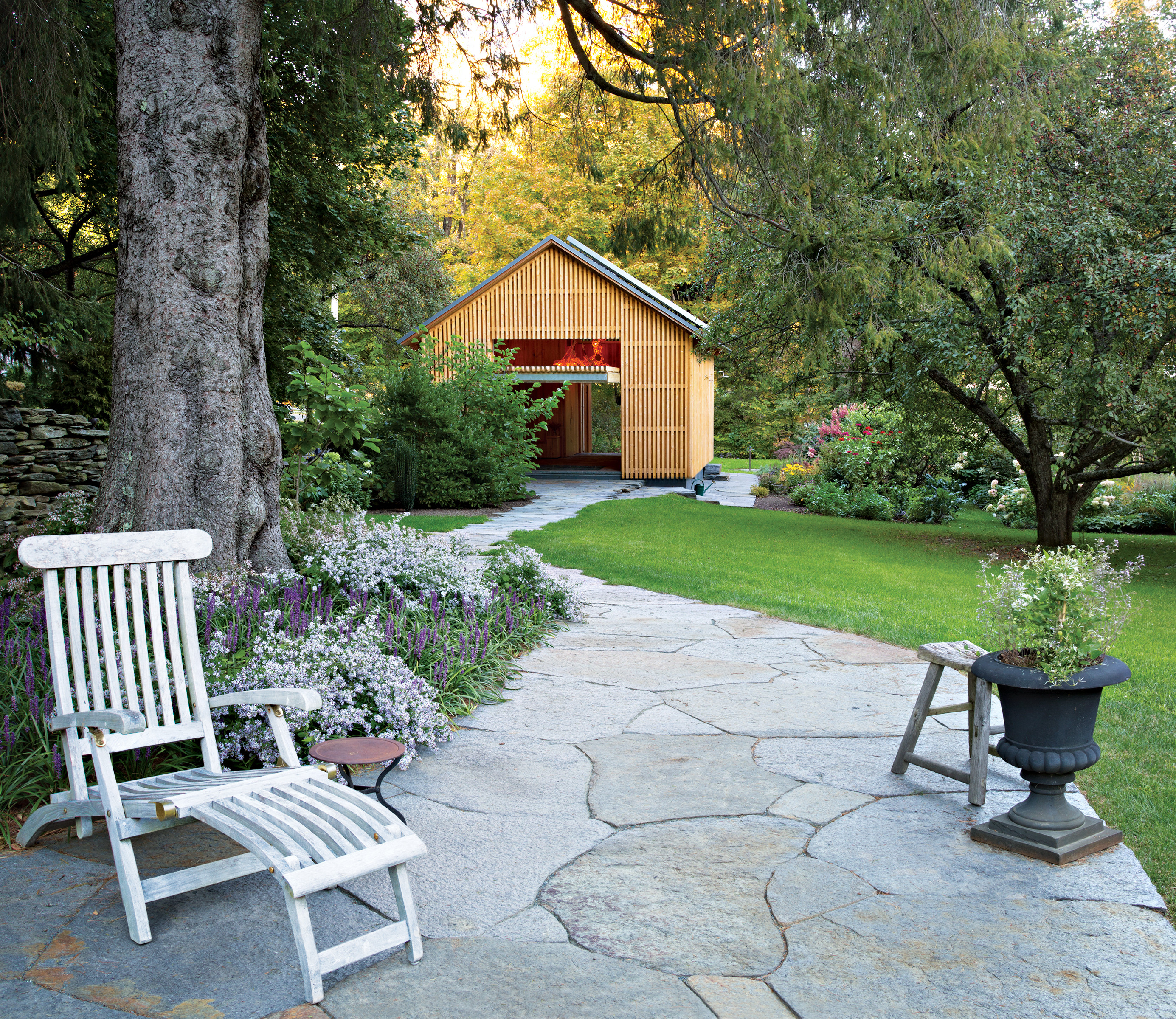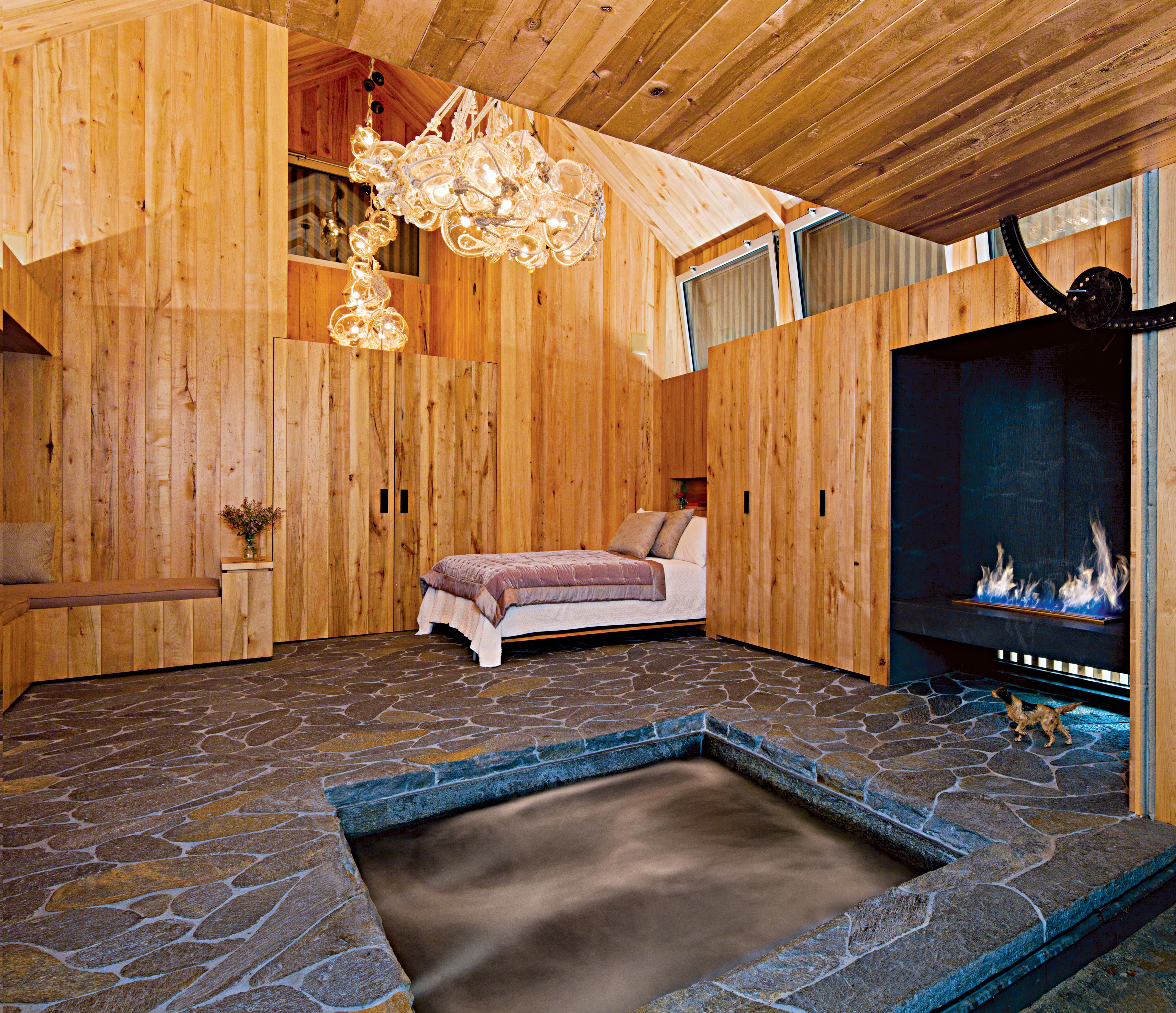 All photos via New York Magazine.
Related
Before You Go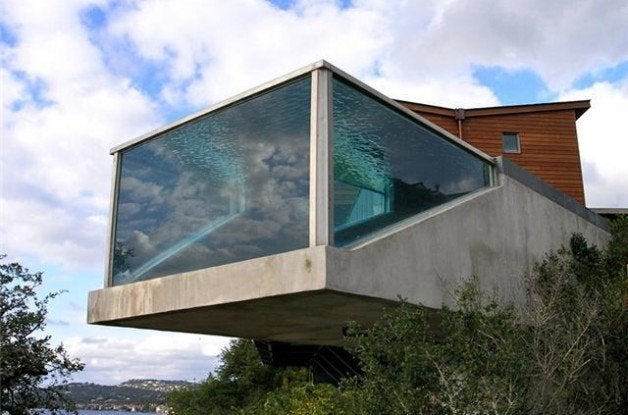 7 Over-The-Top Swimming Pools