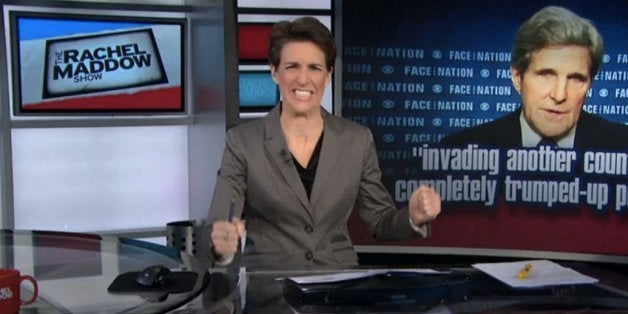 The "awkwardness" of the United States condemning Russia made Rachel Maddow cringe on Monday night.
"It is not often that you have a spit take moment when you're watching the news," the MSNBC host began on her show. She was referring to Secretary of State John Kerry's criticism of Russia's aggression towards Ukraine on Sunday's "Face the Nation." Kerry had said, "You just don't in the 21st century behave in 19th century fashion by invading another country on completely trumped up pretext."
Maddow appeared amused by the comments. "Agreed," she said. "Also, it's really awkward to hear you say that." The "awkwardness," Maddow said, came from the United States being "only a couple years out now from our own near decade of war in Iraq, which was a war that was of course also launched on a trumped up false pretext."

After playing Kerry's comments again, she observed, "Absolutely true and something which the United States has absolutely no leg to stand on after it famously did the same thing on a much bigger scale."
Watch her comments in the clip below.
Related
Before You Go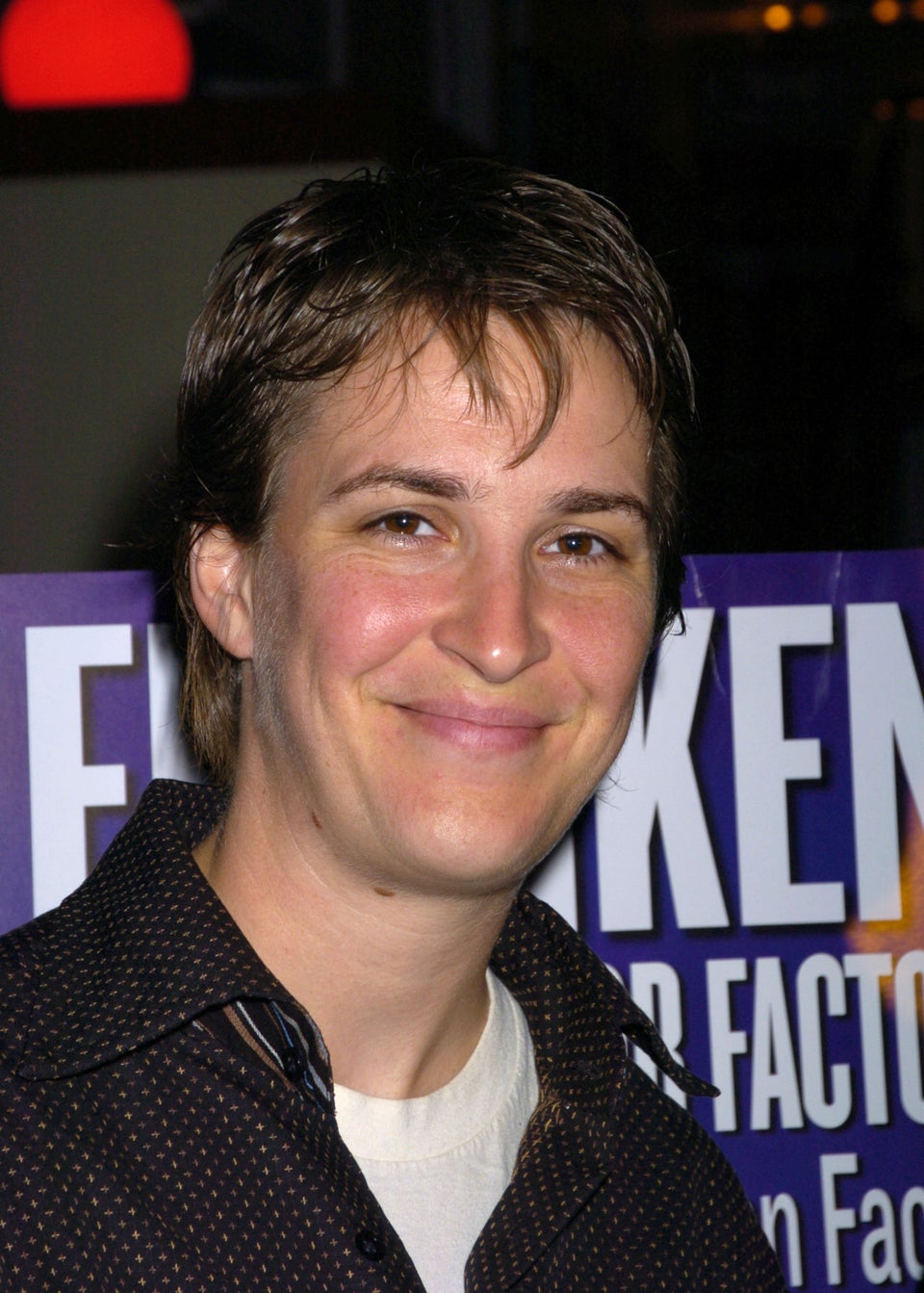 Rachel Maddow Through The Years
Popular in the Community