Rachel Maddow lampooned Mitt Romney's Bain Capital interview blitz on her Friday show.
Maddow pointed out that the move was a departure for Romney, whose aversion to the press has been a theme of his campaign.
"After two very bad weeks on the campaign trail ... the Mitt Romney campaign did something they have never done with their normally rather interview-shy candidate," Maddow said.
She also dinged Romney for not talking to MSNBC -- though, realistically, it would have been a shocker if he did.
"He talked to MS -- well, no, actually, Mitt Romney did not talk to MSNBC," she said. Maddow then noted that Romney had repeated the same message in each of his five interviews. She played clips of him saying, "I had no role whatsoever in the management of Bain Capital after February of 1999" on multiple networks.
"I will admit that part of me was bummed that I didn't get one of these Mitt Romney interviews when everybody else got one," Maddow said. "But, you know, on the other hand, I realized that all that he would have said was 'I left Bain Capital in 1999,' and I would have said 'Pardon?' and he would have said 'I left Bain Capital in 1999,' and I would have said 'Could I change the subject?'"
Related
Before You Go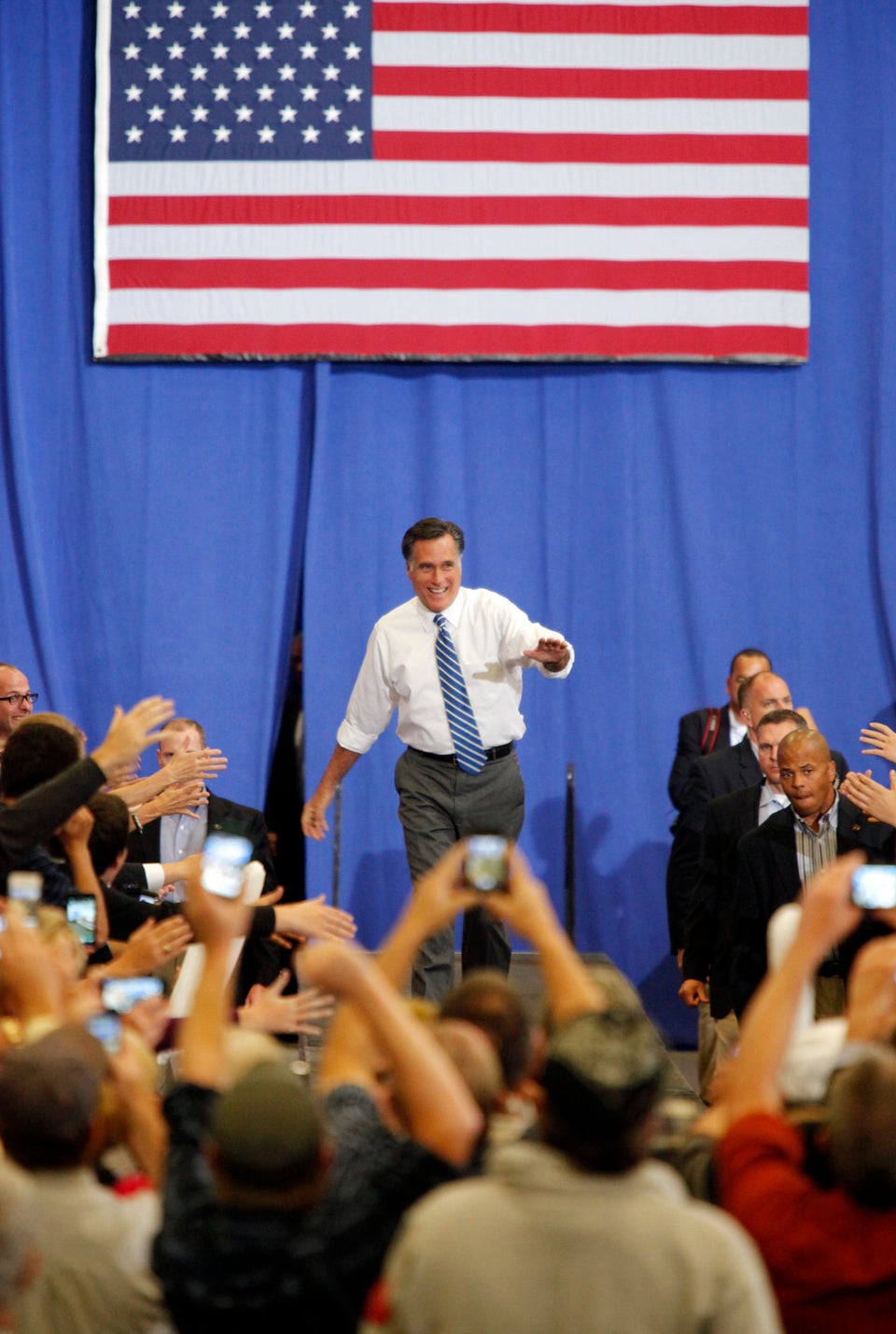 Mitt Romney Campaigns
Popular in the Community