Trump made multiple television appearances this week in which he argued against the authenticity of President Obama's birth certificate. On Tuesday's "Situation Room," host Wolf Blitzer called out Trump for continuously arguing in favor of birther conspiracy theories.
Maddow said that Trump, who spent much of this time last year spewing what she called "brain-curdling, wallow, annihilistic, nativistic, celebrity-driven verbal upchuck," put his birther crusade to rest after Obama released his birth certificate in April of last year.
Maddow called Trump's "little birther moment in the spotlight" humiliating for him and also for "anybody who wasted the firing of even a single neuron listening to [Trump]."
She then attributed Trump's return to the Republican political stage to Romney, and played clips of Trump's recent media appearances, in which the "Celebrity Apprentice" host continued to argue against the authenticity of Obama's birth certificate. According to Maddow, Romney made Trump a "centerpiece" of his campaign and has now "punted" to the American public.
"Now we have to figure out about ourselves if we are the type of country where you gain more votes than you lose by associating yourself with an insane conspiracy theory like this," Maddow said. "If you are Mitt Romney, apparently you really think this is the kind of country where this will earn you votes. So you do the Donald Trump fundraiser...and you come up with some way to look at yourself in the mirror and hope that history forgives you."
Related
Before You Go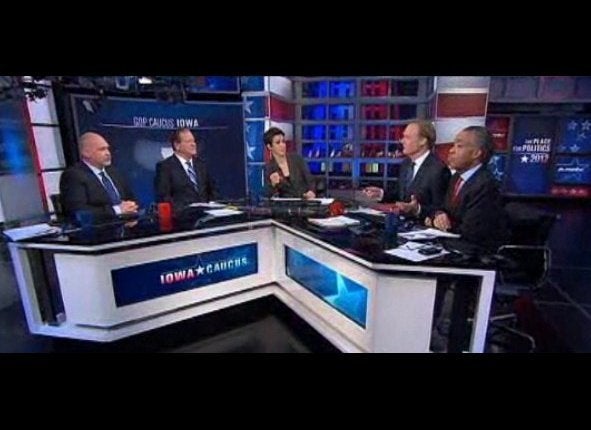 Rachel Maddow
Popular in the Community