Rachel Maddow tore into Republican presidential candidate Mitt Romney on Monday for failing to mention the war in Afghanistan during his convention speech.
Maddow pointed out that the GOP candidate mentioned Iran, and having "more backbone" with Russia, but did not mention the more than 80,000 Americans currently serving in Afghanistan.
"We are in a war," Maddow said, almost reminding viewers. "We are in a hot war."
She said that Romney's campaign defended the candidate's decision to leave out any mention of the war in Afghanistan because he had covered the topic in a speech he gave to the America Legion in Indiana just one day prior to his convention speech.
"In that American Legion speech, it's true, Mr. Romney did say two sentences about the war in Afghanistan," Maddow said. "Here's exactly what he said: 'We are still at war in Afghanistan. We still have uniformed men and women in conflict, risking their lives just as you once did.'"
Maddow guessed that the two aforementioned sentences must have "exhausted" the topic for Romney, as his campaign apparently felt that he did not need to mention the war as he accepted the Republican Party's nomination for president of the United States.
Maddow later added that Romney had "punted" on this issue, and will likely fail to put any pressure on President Obama to discuss his policy on ending the war in Afghanistan in 2014. Because of that, Maddow said:
This election will therefore fail us as a nation, as a means of having a robust debate about a war we are still waging while more than two-thirds of Americans do not want us to be fighting it. Elections are supposed help us close the gap between what we want and what we get as a nation, because enterprise and competitive politicians are supposed to recognize and seize political opportunity when a policy is deeply, profoundly unpopular. But Mitt Romney is not capable of that on this issue, so that means on this issue, the pressure on the policy-makers, if there is going to be any, will have to come from the people, from us, because it seems like we care about this as a country, even if some of the people who say they want to lead us, do not care about it.
Watch the discussion in the clip above, which comes roughly half way through the video.
Before You Go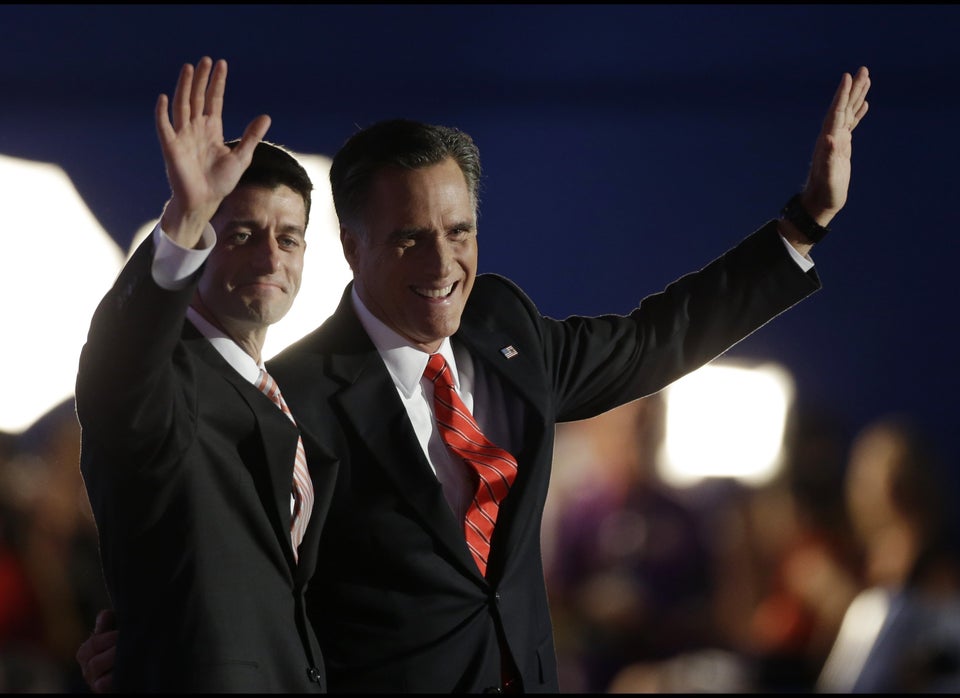 Republican National Convention 2012
Popular in the Community