Rachel Maddow appeared on NBC's "Meet The Press" on Sunday and discussed what she called Mitt Romney's "truthfulness problem."
Earlier this week, Maddow said that Romney visited Defiance, Ohio and told voters that he recently read that "Jeep is planning to move all of its production overseas."
"Let's set the record straight: Jeep/Chrysler is considering adding some production in China, but only for those models to be sold in the Chinese market. It's simply reviewing the opportunities to return Jeep output to China for the world's largest auto market. U.S. Jeep assembly lines will continue to stay in operation. A careful and unbiased reading of the Bloomberg take would have saved unnecessary fantasies and extravagant comments."

"It's ok for a candidate to make a flub, but to not correct it, to not say 'I was wrong about that,'" Maddow said. "The campaign was asked, 'Are you sure [Romney] actually meant that? Because that doesn't seem to be true.' No response clearing that up from the campaign."
She added, "There's been a truthfulness problem with the Romney campaign that connects even to the very basic issues like the economy in the states where it most matters."
Maddow has criticized Romney and his campaign throughout the 2012 election cycle for failing to correct misstatements. In late September, Romney told a CNN reporter that his campaign corrects or removes inaccurate facts.
"The Romney campaign...hasn't been correcting or removing their own false claims from the record when they are proven to be false, which is a strange decision for a campaign operating at the presidential level," Maddow said.
Anderson Cooper called out Romney earlier this week for continuously running ads that include false statements, stating that the commercials "bend the truth."
Related
Before You Go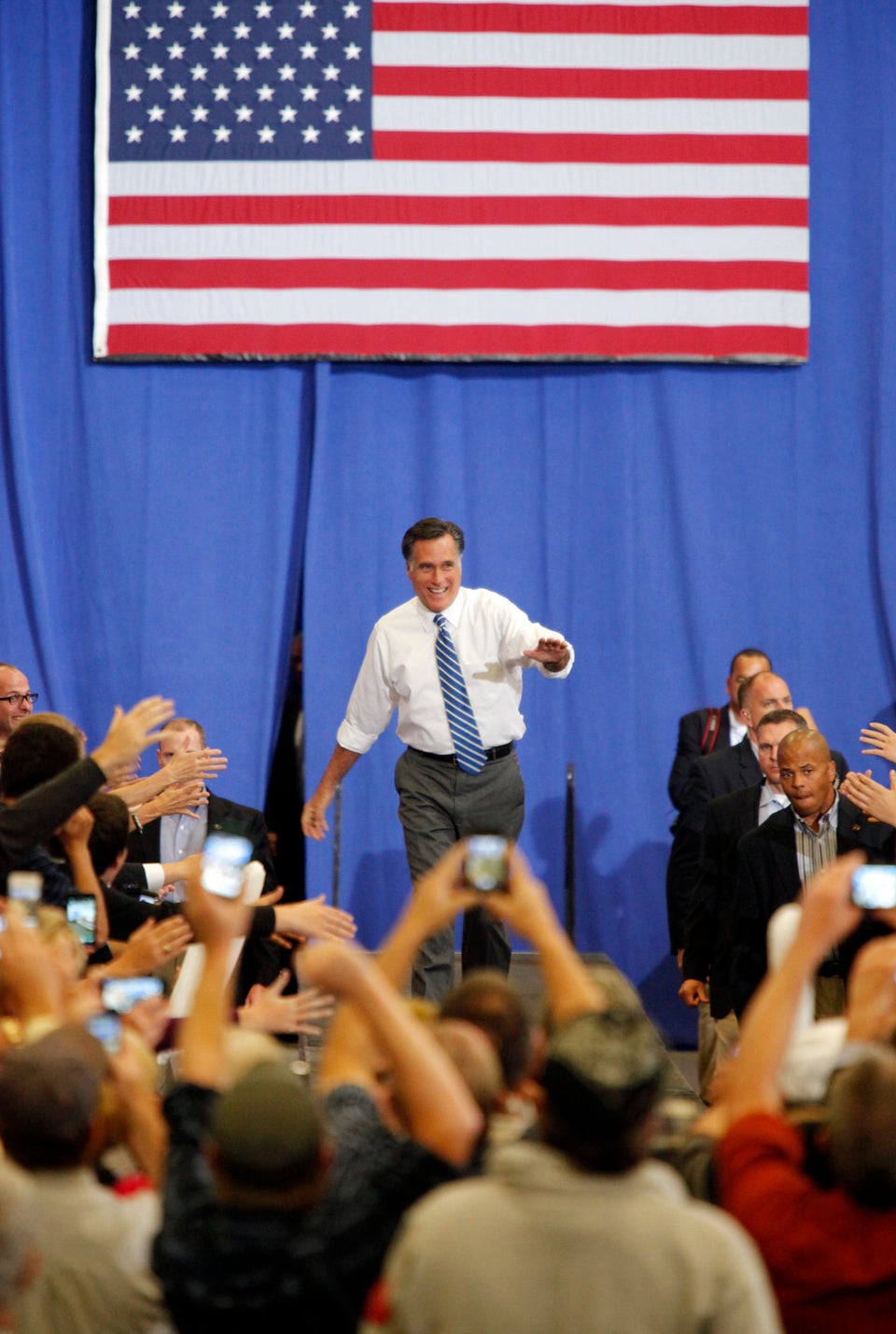 Mitt Romney Campaigns
Popular in the Community