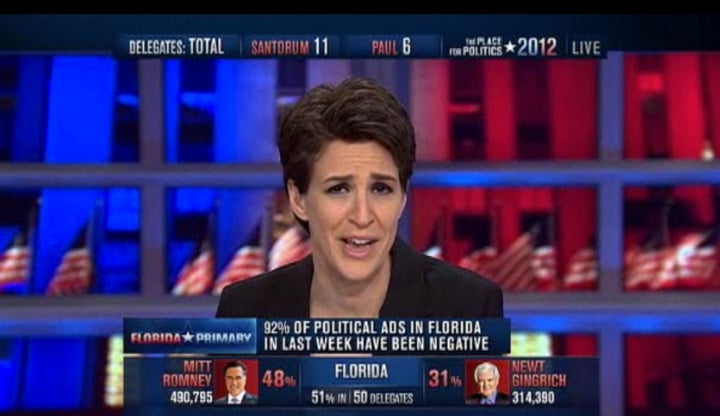 Rachel Maddow grilled Florida Congressman John Mica about whether Mitt Romney's personal finances and work at Bain Capital were "unpatriotic" on Tuesday night.
Romney's career and wealth, of course, have both been hot button issues in the campaign. The candidate released his 2010 tax return after much criticism about his reluctance to do so. The return revealed that he earned $21.7 million in 2010, and paid a lower tax rate than someone who earns $50,000 a year.
Before the polls closed in the Florida primary, Maddow put Romney supporter Mica in the hot seat about another controversial aspect of Romney's finances: his offshore accounts. She asked if he thought that the candidate's holdings in "notorious tax havens" raised "issues of patriotism." Mica defended Romney and appealed specifically to senior citizens, saying, "Everyone's looking for a better return and where to get that return."
Maddow forged on, bluntly asking whether Romney had acted in his own self-interest at the expense of the country when he sheltered millions in offshore accounts and outsourced jobs to Germany. "He got a better return for himself, it was not a better return for the country," she alleged.
Mica turned to a general statement of support for Romney. He acknowledged that Bain Capital could not save all the companies it worked with, but said that his candidate would best know how to "encourage investment and manufacturing."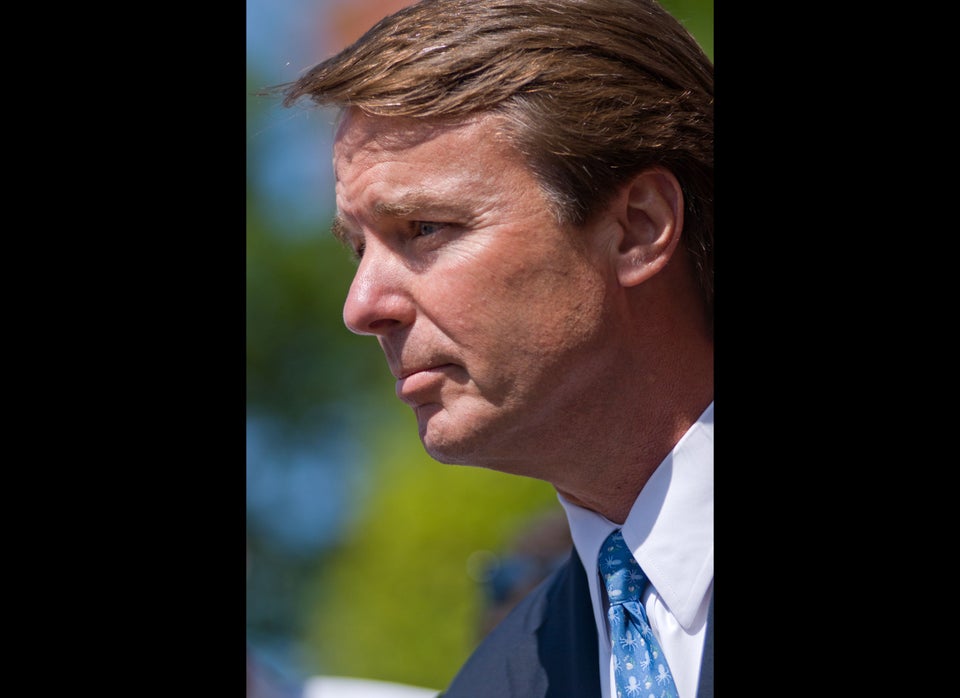 10 Richest Candidates To Ever Run For Office