Rachel Maddow got into an intense argument with a fellow panelist on Friday's "Real Time With Bill Maher."
On the HBO show, Gillespie said that Congress was investigating a serious matter — namely, the fact that some of the guns used in Fast and Furious went missing and wound up in the hands of drug cartels. He said that the White House was being unacceptably defiant in its dealings with legislators. Maddow said that the investigation was nothing more than a wild conspiracy theory, with Republicans claiming that Democrats were trying to purposefully foment violence south of the border in order to press for tougher gun laws in America.
"When you listen to Republicans in Congress talk about why they're doing it, it's all about the conspiracy theory," she said.
The conversation soon shifted to the "war on drugs," which Gillespie denounced while he was denouncing the Fast and Furious case. Maher agreed that it was a terrible policy. Maddow then chimed in.
"I feel so contrarian I feel like a narc," she said. "Like I'm against the drug war too but I just want to disagree with you the way you talk about it."
"You should not be forced by your Democratic partisanship —" Gillespie said.
"I'm just trying to say a nice thing, and already, 'You're a hack!'" Maddow cried. "Listen, dude, I'm not even a Democrat!"
"You will always take the side of a Democrat over a Republican," Gillespie replied.
"No, I won't," Maddow shot back. "You don't even know me."
"I've seen your show," Gillsepie said.
"You're spectacular, man," Maddow said. Later, she wondered aloud what was going on. "What are you mad about?" she said. "Why don't we talk about what you're mad about?"
Gillespie said he refused to be put in the "box" of a false choice between the Democrats and the Republicans.
"Well, get out of your box!" Maddow said. "You're putting yourself in it, dude."
Related
Before You Go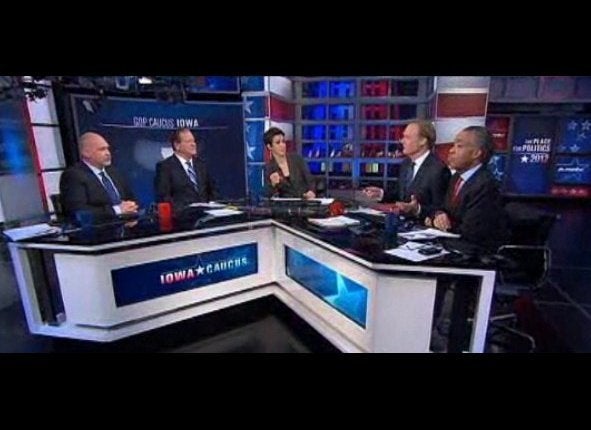 Rachel Maddow
Popular in the Community