Rachel Maddow spent a segment on her Monday MSNBC show contrasting the differences between what she called Beltway media coverage and local news coverage of the Republican Party.
On the national stage, Maddow said, it sounds as though Republicans are engaged in what she called a "course correction," walking back the party's rhetoric on some issues including immigration and contraception rights.
But where Republicans are really in control of government, as in Kansas for example, Maddow said the party is taking steps to "crack down on immigrants who want to go to college." She also said that the Republican leadership in Indiana is moving to add a constitutional ban on gay marriage to the state constitution—in a state where gay marriage is already illegal. In Ohio, Maddow said, one of the first things the state government did after the November election was hold a hearing on defunding Planned Parenthood.
"All over the country if you look at state newspapers and state news bureaus right now covering what it is that Republicans are planning to do where they have governing authority in the states, the contrast between that reporting about what Republicans are doing, and the Beltway discussion about what Republicans theoretically ought to maybe be doing, it's like reading news from two totally different universes," Maddow said. "It's totally disconnected."
She added, "Americans' experiences of what Republicans governance is like is happening at the state level, not the federal level...in places where Republicans are not at all changing their tune."
Maddow added that Republicans at the state level are still "waging wars" on issues like immigration, abortion, and gay marriage, even though members of the party seem to be saying otherwise on a national level. Speaking of the differences between Republican messages, Maddow said, "Somebody should tell the Beltway, or maybe it's funnier if we don't."
Related
Before You Go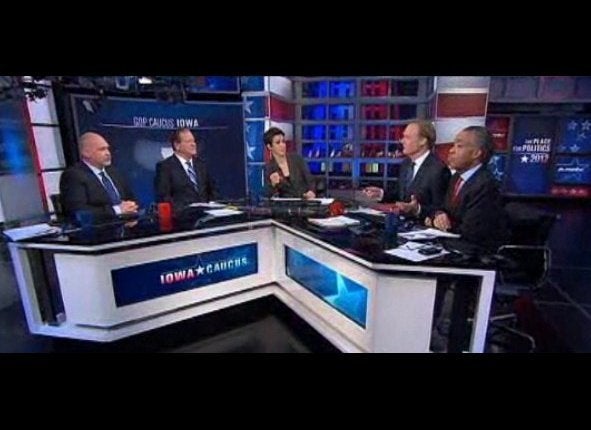 Rachel Maddow
Popular in the Community