The question of how to cover Donald Trump has confounded many people working in the media industry since his election. There are so many areas of the president's administration that warrant dissection that his near-daily onslaught of morning tweets started to prove something of a distraction from the potentially larger issues at hand.
"We developed sort of an informal, internal mantra … which is that we basically cover [the Trump administration] as if they are a silent movie," Maddow told TheWrap earlier this month. "I stopped covering the Twitter feed and we started covering only what they do rather than what they say."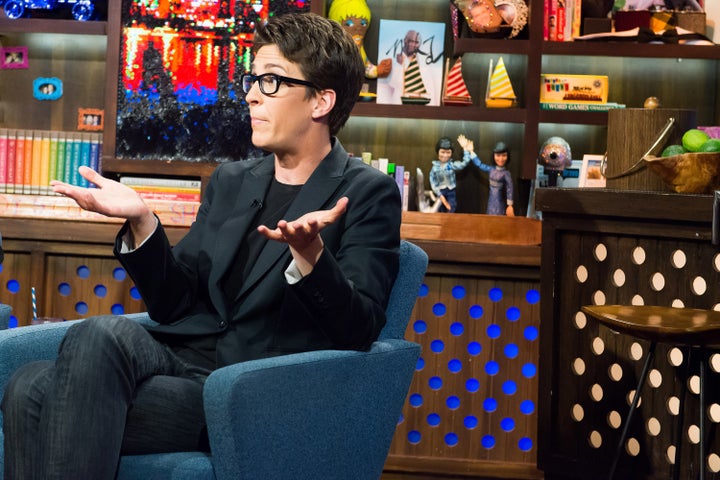 "I really feel like it was helpful to me, in terms of trying to come up with what to talk about every day, and serving up information for our audience that is substantive and not manipulated by people at the White House," she added. "It was helpful for us to just stop paying attention to what they were saying."
Maddow made the decision for editorial reasons. But, if anything, the move away from the noise-making Twitter machine has only helped grow her sphere of influence.
Immediately following Trump's election, Maddow's viewership dropped significantly, perhaps as a result of left-leaning MSNBC viewers doing what they could to avoid the news.
Speaking to The New York Times, Maddow downplayed her excitement over the current ratings surge, noting it was coming in part because of political turbulence.
"I don't feel like a winner right now," she said. "I don't feel like, 'Score! Let's hope for even more senior diplomats to get fired!'"
What does excite her, however, is the "surge in civic interest and engagement." "It feels like a spontaneous, organic, pretty broad-based, heterogeneous, energized, constructive force," she said.
But Maddow's ratings jump is arguably the biggest, and it's for the best sort of reason. She is informing people with substantial coverage that has broken out of the Twitter bubble, away from the noise.
"Nobody works harder than Rachel," MSNBC President Phil Griffin told The Hill. "Rachel is a student. She is just a different kind of communicator. She weaves a story every day in that first 20 minutes of the show that connects dots, pulls things together, pulls historical references that really is just an amazing piece of work."
He added, "And you come out of it smarter. It's as simple as that."
For her part, Maddow looks forward to going back to talking about the trivialities of Twitter.
"I pray for the day when the most important thing about the Trump administration is that the president said something inappropriate on Twitter," Maddow told the AP. "[But] there are bigger and more valuable stories to be chasing than that."
Before You Go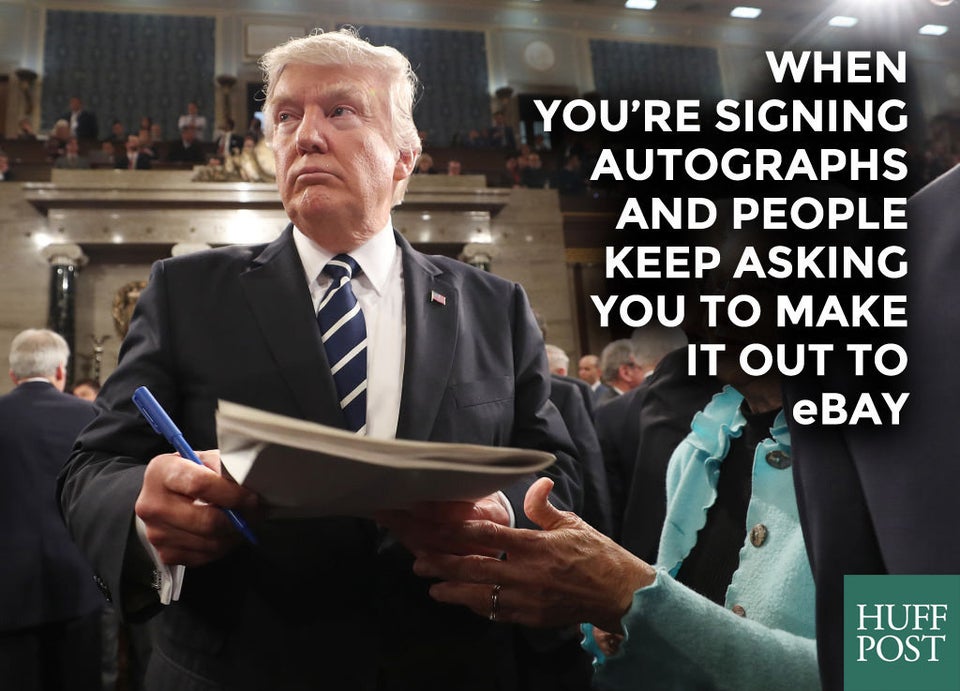 What's Really Going On In These Photos From President Trump's Address
Popular in the Community