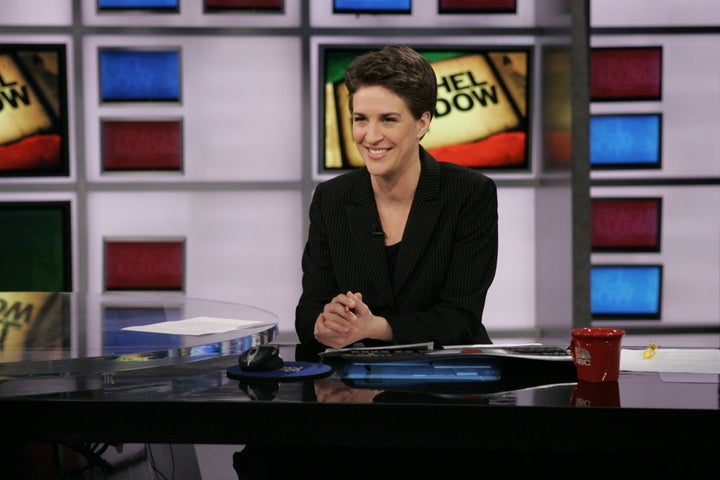 Maddow, who splits her time between New York and Western Massachusetts with partner Susan Mikula, talks to the magazine about her relationship, her cooking skills, and why she and Mikula don't have a TV.
Maddow and Mikula, a 52-year-old artist, met when Mikula hired Maddow to work in her yard.
"It was very 'Desperate Housewives,'" the MSNBC host joked. When they first met, neither of them could cook very well, and Maddow still can't (she "still can't cook an egg," the magazine says). But Mikula has "become an avid home chef," saying they don't exactly live in a "take-out town."
People says that Mikula "loves indulging in girlie accessories like purses" while Maddow claims to "look like a dude."
As for Maddow's famous lack of a television set in the house, Mikula says there is a practical reason for that.
"We realized that the two of us have the TV Disease," she told People. "Rachel can't have one because she'd watch it all the time!"
Maddow says that she loves having the Massachusetts refuge from her weekday life in New York.
"Having a place out of the city is a shortcut toward the mental reset I need," she said.
For more pick up the latest issue of People magazine.

Related
Popular in the Community