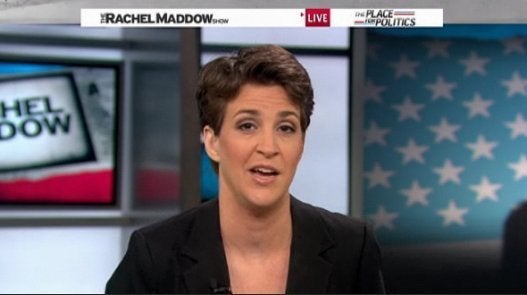 MSNBC's Rachel Maddow will make her first appearance on "Meet the Press" Sunday when she joins the panel for a discussion on health care.
Maddow will join former House Majority Leader Rep. Dick Armey (R-TX), Sen. Tom Coburn (R-OK), and former Senate Majority Leader Tom Daschle (D-SD) for an in-depth look at the health care debate. Daschle now serves as an informal adviser to the White House, while Armey now runs FreedomWorks, which has been organizing protesters at the health care town halls.
The invitation to "Meet the Press" is a big move for an MSNBC host — Joe Scarborough recently joined Gregory for a discussion on conservatism, but neither Keith Olbermann nor Chris Matthews has ever appeared on the show.
Popular in the Community