Todd Akin's outrageous remarks about rape had Rachel Maddow firing back at the GOP on Monday night, and asking where the outrage against Paul Ryan is.
Akin, a Republican congressman from Missouri, provoked ire when he attempted to explain his anti-abortion stance over the weekend. "From what I understand from doctors, that's really rare," he said about pregnancy caused by rape. "If it's a legitimate rape, the female body has ways to try to shut that whole thing down."
Maddow reacted on Monday night, running through a list of conservatives who have claimed that women do not get pregnant through rape. She also named Republicans who support banning abortion in cases of rape and incest, including Sarah Palin, Sharron Angle, Christine O'Donnell, Joe Miller, Rand Paul and Rick Perry.
Maddow pointed out that Paul Ryan sponsored federal personhood legislation that did not include exemptions for rape and incest victims.
"You have to ask why the freakout about Todd Akin when the Republican party has picked somebody with the exact same track record, the exact same policy record, the co-sponsor on all of these bills, to be the party's vice-presidential nominee," she said.
Related
Before You Go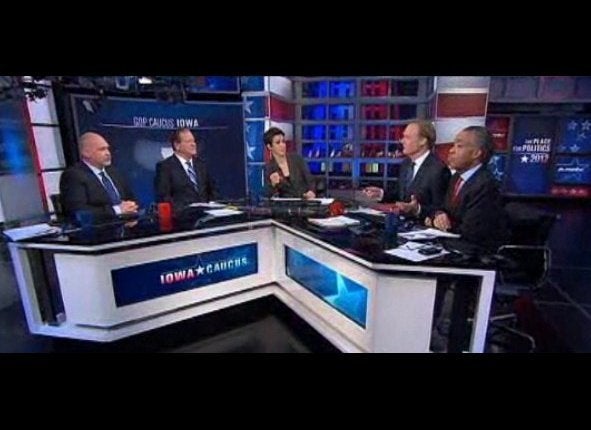 Rachel Maddow
Popular in the Community