Rachel Maddow appeared on "Late Show" Wednesday night to discuss potential candidates for the 2016 presidential election with host David Letterman.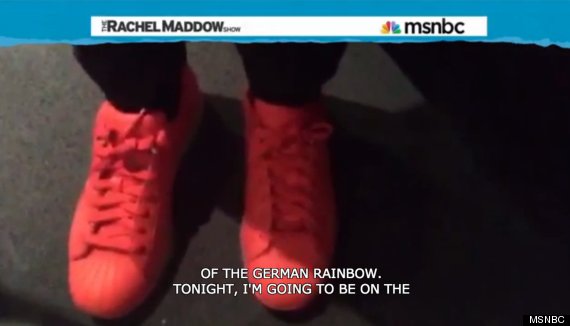 The MSNBC host gave a sneak preview of the sneakers she would wear to compliment her typically black and gray wardrobe. YES, Maddow. YES.
Okay, on to the interview. Letterman had many questions for Maddow, but expressed great interest in why she is so excited for the upcoming presidential election.
"Because both sides are a total mess," Maddow replied. "Both sides have it really bad. On the Republican side there's a huge field -- there's like 20 people running -- and the field is so weak that Mitt Romney thinks he might get back in."
"On the Democratic side, everybody just assumes it's going to be Hillary Clinton," she said. "If it is, that's bad news for the Democrats if she doesn't have a contested primary. Primary makes you tough, figures out all the things about you that they might use against you in a general. If you don't have a good primary, you really can't win."
Finally, Letterman asked Maddow about the likelihood of one Sarah Palin on the 2016 ticket.
To which Maddow responded: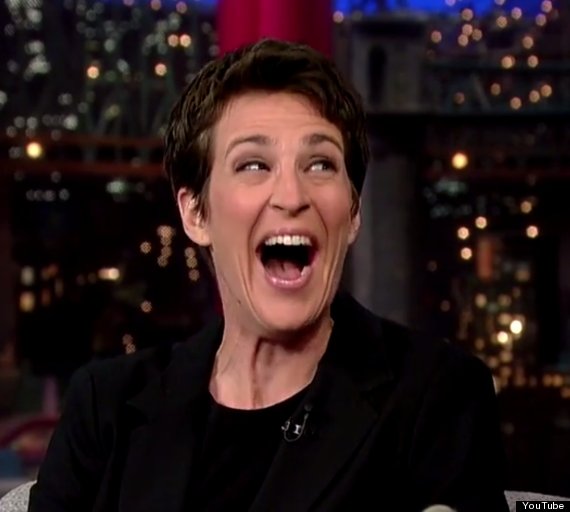 Popular in the Community