Rachel Marie of Macomb not only managed to snag one of only 20 packets of the super rare sauce, but she managed to parlay it into a car.
The 23-year-old graphic designer is a huge fan of "Rick And Morty," which featured the condiment as a key plot device in the Season 3 premiere, which aired in April.
In the episode, series lead Rick Sanchez declares it his life mission to get the sauce, which was made in 1998 to promote the Disney animated feature "Mulan."
Since then, fans have craved the sauce ― including Marie.
"When McDonald's said they were bringing it back, I thought it would be cool to get a sauce," she told HuffPost.
The 23-year-old graphic designer drove 45 minutes to Detroit early in the morning and waited hours until the sauces became available around 2 p.m.
"By the time that happened, there were hundreds of people waiting," she said. "The line snaked around the building."
The McDonald's location only had 20 packets available, but both Marie and one of her friends were among the lucky tastemakers who got the sauce.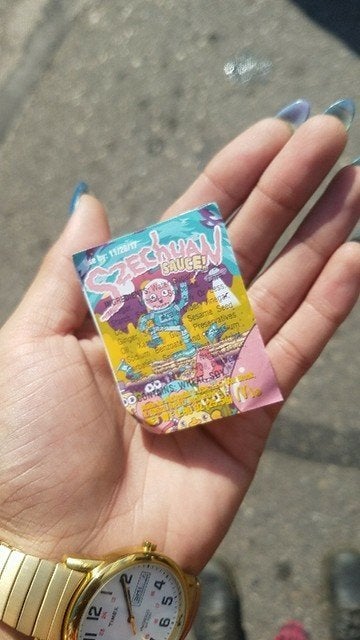 "I was tempted to try it while watching the episode," she said.
"There was actually a large response with some nice pins," Marie told Business Insider. "But if I could get a car, I thought, why not ask?"
The driven negotiator managed to find a person willing to trade the single Szechuan sauce packet for a 2000 Volkswagen Golf Mk4.
"He drove the car over so I know it was running," she said, without revealing the man's name. "He was a dedicated fan of the show and already had a second car."
Business Insider interviewed the man, who did not give permission for his name to be used. He justified the seemingly imbalanced trade by telling the outlet he "just needed me some friggin sauce!!"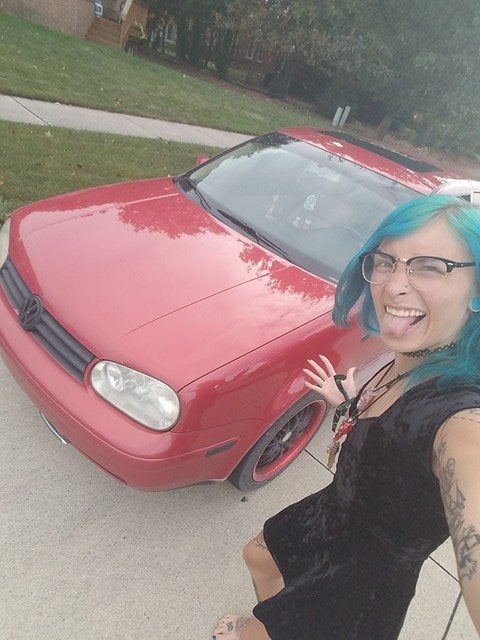 The Golf is currently in the shop getting souped up into a "show car" for Marie.
She definitely made the deal at the right time. Because many fans were angry for having waited hours with little to no chance of getting the Szechuan sauce, McDonald's has promised to bring back the sauce on a larger scale sometime this winter, according to Polygon.com.
Marie's friend who also got a sauce wasn't so lucky. She says he pounded through the sauce before discovering people were offering as much as $300 for it.
"He did say it was amazing, though," she told HuffPost. "Definitely worth $300."
Clarification: The headline on this story has been amended to clarify the car was not brand new.

Related
Before You Go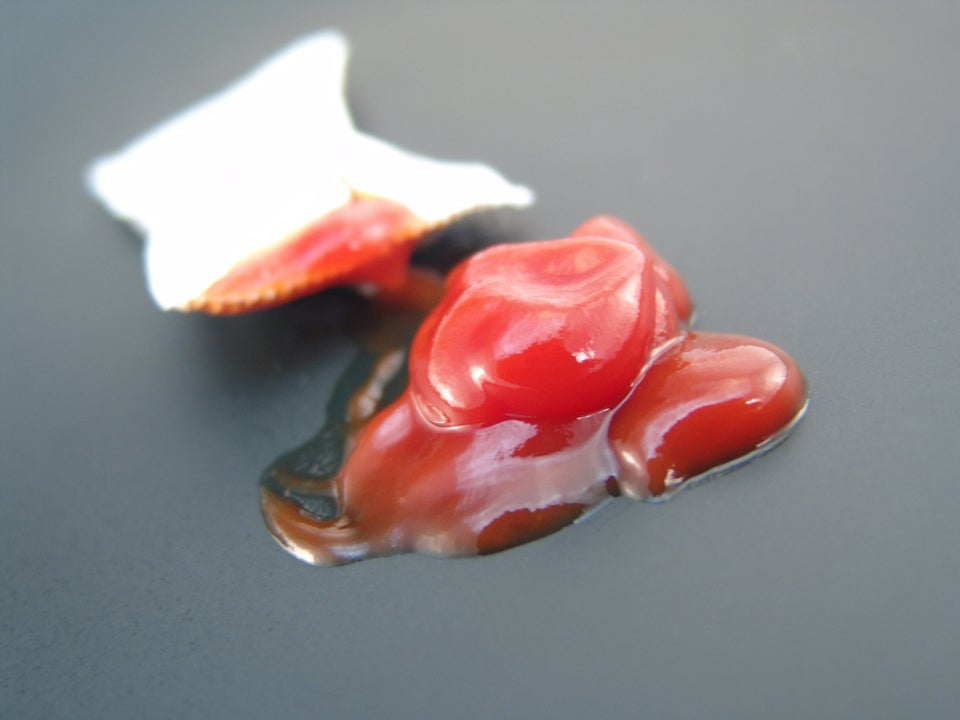 Condiments, Ranked