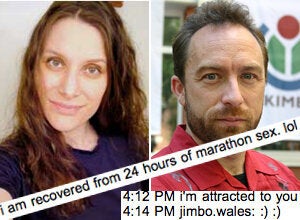 Former Fox News personality Rachel Marsden recently broke up with Wikipedia founder Jimmy Wales — but not without sending him a scathing breakup email and forwarding transcripts of their steamy sex chats around the internet. The email and chats, excerpts of which appear below (for the full versions, visit Valleywag here and here), also seem to implicate Wales in an apparent conflict of interest involving top-down editing of Marsden's Wikipedia entry.
I only have one thing to say to you: You are the sleazebag I always suspected you were, and should have listened more carefully to my gut instincts -- and to my friends . No, in fact, you are much, much worse than I ever expected. You are an absolute creep, and it was a colossal mistake on my part to have gotten involved with you. Now, my suspicions about you have been proven dead-on. I never again want anything to do with you, and though I have every intention of putting all of this behind me ASAP (which will be VERY easy to do, given the disgusting reality), I am happy to tell anyone who happens to ask precisely what I think of you. There is nothing good left to say whatsoever. Goodbye Jimmy, and good riddance.
Sampling of the steamy IM conversations (view the entirety here):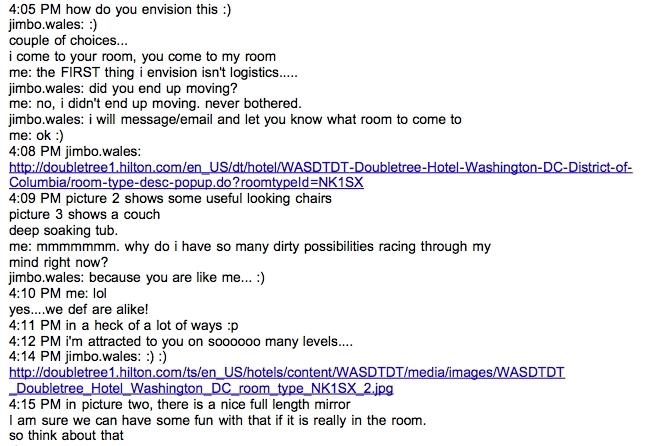 Calling all HuffPost superfans!
Sign up for membership to become a founding member and help shape HuffPost's next chapter