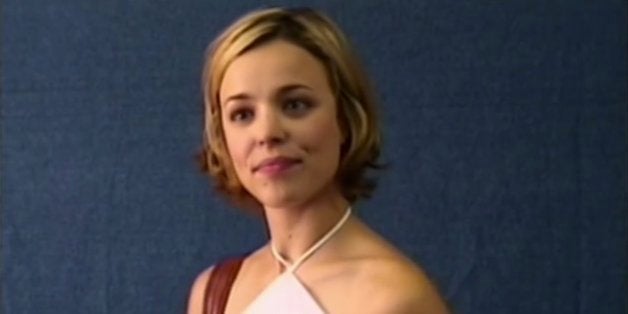 Ryan Gosling and Rachel McAdams were virtually unknown when Nick Cassavetes cast them in "The Notebook," which filmed in late 2002 and early 2003. That's what the "John Q" director was going for in his adaptation of the Nicholas Sparks best-seller -- so much so that he selected Gosling because he was "not handsome" and "just a regular guy who looked a bit nuts." That shows how much he knew, although we can't really fault Cassavetes, since he did, after all, give us one of the most beloved romantic pairings of the past 10 years. That explains why Gosling was cast, but what about McAdams? Look no further than this audition tape. Cassavetes said he knew "she was the one" after the actress read opposite Gosling for the part.
"The Notebook" celebrates its 10th anniversary today (June 25), and in turn we're calling attention to the audition that led to one of McAdams' star-making turns (the other being "Mean Girls," which hit the 10-year mark in April). In the clip, you can hear Gosling off-camera, reading lines from the scene where Allie tells Noah she's planning to return to her fiance. As with all great romantic movie duos, we'll be seeing them.
Also check out this featurette on the casting of "The Notebook" and what it was like to capture McAdams and Gosling's chemistry.
Popular in the Community