Rachel McAdams has reportedly welcomed her first child ― a baby boy ― with boyfriend Jamie Linden.
In a photograph published by The Hollywood Pipeline, McAdams was spotted with what appears to be her newborn son and Linden, headed out to lunch with the "Dear John" screenwriter holding the baby. The new parents were overheard talking about what a "good sleeper he is" and saying "he's a good baby," according to the outlet.
A representative for McAdams hasn't responded to HuffPost's request for comment. No additional information about her pregnancy has been revealed.
News of the "Mean Girls" actress' pregnancy, which she kept completely under wraps, was first reported less than two months ago, when E! News confirmed she was expecting.
McAdams and Linden have been linked since April 2016, when they were spotted together on a stroll in Los Angeles holding hands. The two have kept a low profile ever since, save for a single Instagram picture at a friend's wedding.
McAdams hasn't been seen at a public event since the 2017 Toronto International Film Festival, noticeably skipping the press tour and premiere for her latest comedy film "Game Night" in Hollywood in February.
Linden is best known for penning the scripts for "We Are Marshall," "10 Years," and "Money Monster." He also co-wrote the upcoming sci-fi thriller "Chaos Walking," starring Daisy Ridley and Tom Holland.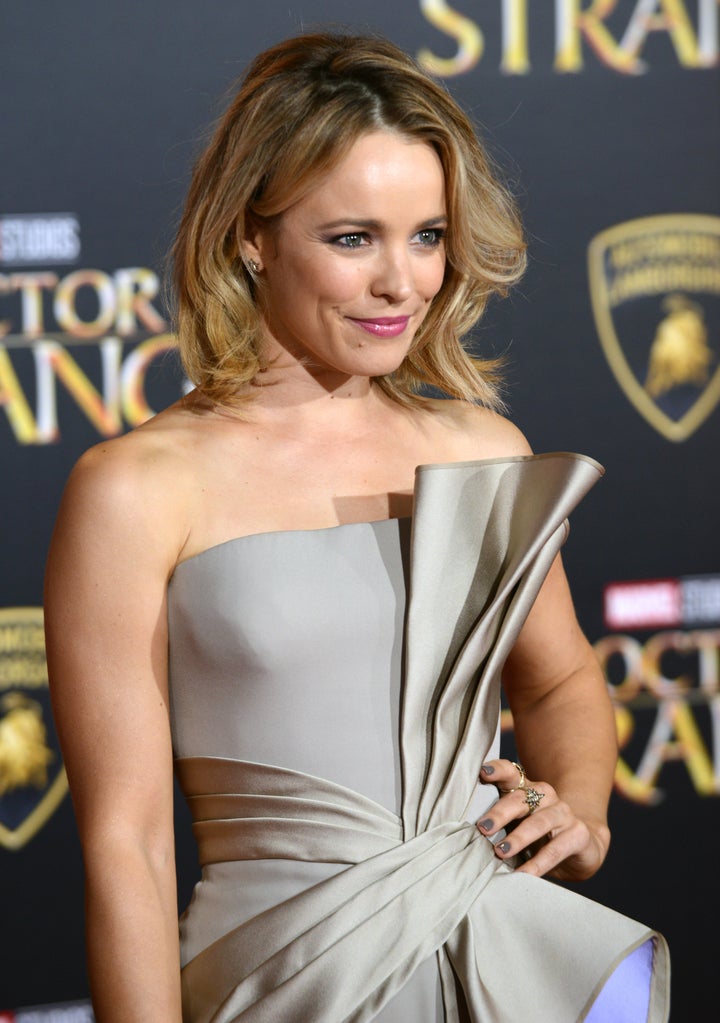 McAdams, meanwhile, has stayed mum on her personal life, though she has dated celebrities like her "Notebook" co-star Ryan Gosling, Josh Lucas and most recently actor Michael Sheen.
"I'm sorry but I don't talk about my personal life," she told People when asked about her dating history in 2009.
She has been willing, however, to discuss her desire for starting a family on multiple occasions, explaining that her own mother is a big inspiration.
"Having a few [kids] would be great," McAdams said."My mom is a great inspiration to me ... She's a nurse and very nurturing and gentle. She lets me be who I am. Hopefully I can take on those qualities and be as great as her."