A transgender student who was reportedly told she would not be allowed back at school because of her new gender identity scored a victory Monday evening.
Rachel Pepe, 13, previously attended Thorne Middle School in New Jersey as a male student. However, when her mother told a school official she would be returning to the classroom this year as Rachel, the school reportedly said she would not be allowed back and that it would not find her an alternative school to attend, according to New Jersey's Asbury Park Press.
"He was going to school last year as Brian," Angela Peters, Rachel's mother, told the outlet, adding that her daughter had been suffering from depression. "How can I send her back as Rachel? And I am not sending her back as Brian because the depression will start again."
"We applaud Superintendent George for taking the right steps to affirm the health and safety of students," GSE Executive Director Andrea Bowen said in a statement. "This is a victory for transgender students everywhere. This Middletown student and students like her are heroes for standing up for their needs. We're excited that the community came together in dialogue to bring this situation to a happy resolution."
George said he was not initially aware of the situation, but that he could not disclose much information because of confidentiality laws.
"We as a district want to do everything we can as a district," George told the Asbury Park Press. "Every child is different and their education and social and emotional well being is my priority. We will work with them to find the appropriate placement."
Rachel told the Asbury Park Press that she wanted to make her story public so she could potentially help other struggling teens.
"There could be other kids scared out there, who live secretly at school and go home and be themselves," she told the outlet. "If this helps one person, I can be happy about that, too."
According to the research director of the Gay, Lesbian & Straight Education Network, school administrators rarely act to improve transgender students' school experience.
In April, the U.S. Department of Education clarified that Title IX, the federal legislation that prohibits sex discrimination, extends to transgender students.
"Indeed, lesbian, gay, bisexual, and transgender (LGBT) youth report high rates of sexual harassment and sexual violence. A school should investigate and resolve allegations of sexual violence regarding LGBT students using the same procedures and standards that it uses in all complaints involving sexual violence," the Education Department's guidelines said.
They continue: "The fact that incidents of sexual violence may be accompanied by anti-gay comments or be partly based on a student's actual or perceived sexual orientation does not relieve a school of its obligation under Title IX to investigate and remedy those instances of sexual violence."
Before You Go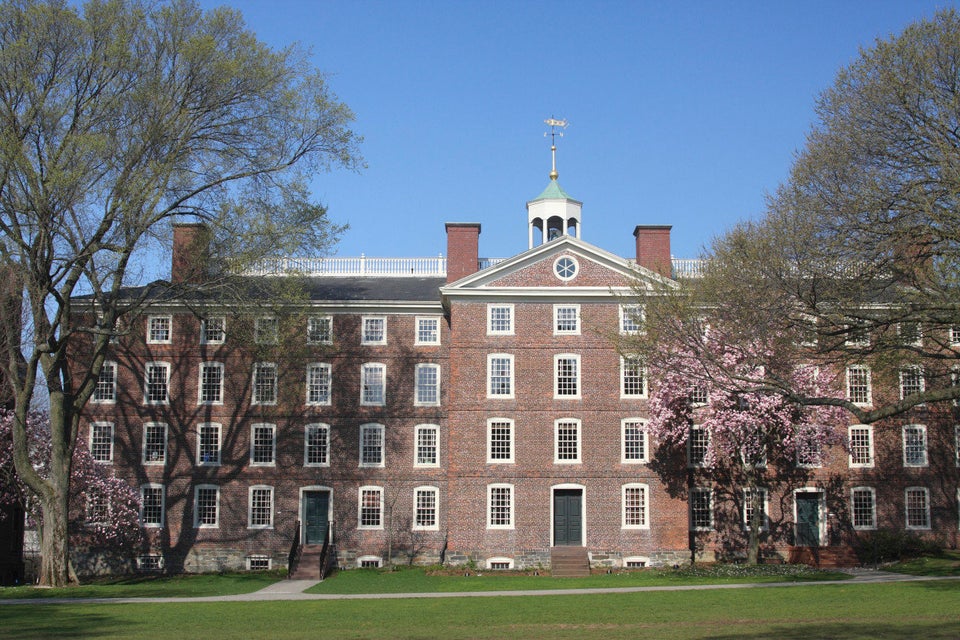 Campus Pride's 2014 Top 50 LGBT-friendly Colleges & Universities
Popular in the Community