'Fight Song' hit maker, Rachel Platten took time out of her busy life to visit BUILD Series to discuss and promote her latest album titled "Waves." She spoke about why she named the new album "Waves," and the inspiration behind some of the songs.
Platten titled her new LP, "Waves" due to her admiration for the body of water near her house in relation to life as a whole. She cited her love of swimming and exercising by the ocean which makes her feel calm and relaxed before she embarked on songwriting sessions.
She also credited her amazing performance psychologist in connecting the water to life's journey because "our emotions are like waves, they come and go and your job is to be steady and let yourself go high and let yourself go low and not get too swayed and not be upset about the fact that when you're low, your low or high when you're high. Just kind of let it go."
Producing "Waves" was about Platten "surrendering to it all and writing it all." The experience of making another album after the success of "Wildfire," proved to be a fun challenge for her. She was able to have more creative control over the sounds this time around during the production process.
"This one I wanted to be in control of that. It was really important to me that I was the main voice, that I was dictating what I wanted to hear, what the songs that I was writing felt like and sounded like. I kind of held it at arm's length [from] my manager, my A&R, my label, and I was like 'Let me create and then you could come in.' I think that allowed me to have more fun," Platten says.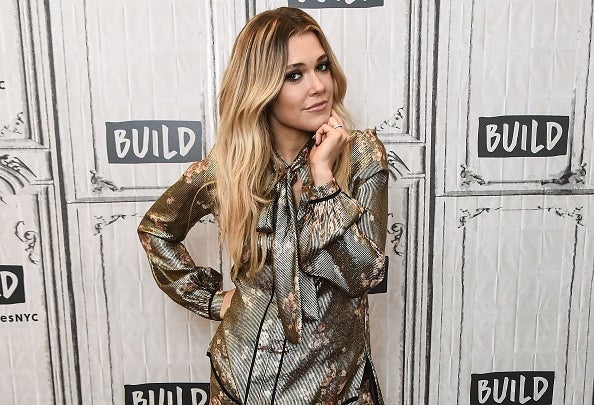 Platten continues to produce songs that inspire and uplift when times are tough. One such song called 'Hands' is resonating with listeners around the world.
"A lot of people have responded to a song I wrote called 'Hands,' which is about my grandma and it almost didn't make the record! It's just deeply personal. I kind of thought it was just maybe for me to heal because my grandmother passed away two months before I wrote the song, and I was like, going to the studio and I just wanted to write a song about her that day. I didn't think it was for the public."
Fortunately at the 11th hour of deciding which of the songs for the album were going to make the cut, her manager encouraged her to put the track onto the record. To Platten's surprise, the fan response so far has been incredible with listeners thanking her because it reminded them of their late loved ones.
"What's strange is that art can be so personal but then when you reach a really universal, honest place it becomes universal. So it transcends my personal experience with my grandmother and it becomes something for anyone who's loved anyone or have felt loved by someone," Platten explained.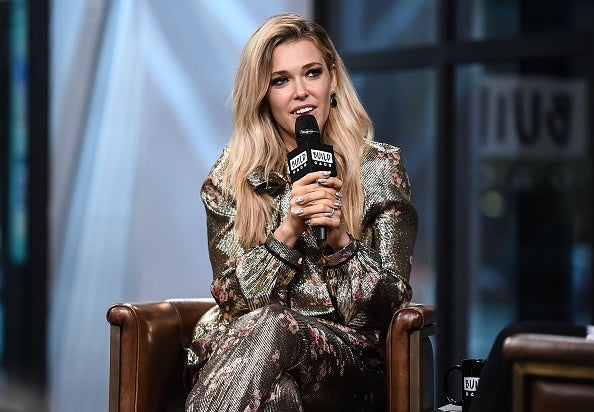 'Grace,' another noteworthy song that Platten co-wrote for the new album contains numerous ethereal whispers in the background. But what you may not have known is that "they're actually prayers that we had people send in from all over the world in all different languages, all different ages and races, and cultures. It was so cool!, Platten shared.
She also felt 'Grace,' which is the last track on the album, to be very special and that "there's something deeply healing and resonant about it." She considers herself a spiritual person so she and her manager took the initiative with the idea of putting these prayer submissions and layering them throughout the song.
"When you listen to the song you're getting infused with love from around the world," Platten concluded.
REAL LIFE. REAL NEWS. REAL VOICES.
Help us tell more of the stories that matter from voices that too often remain unheard.