Singer-songwriter Rachel Platten is just starting to make a name for herself in the music industry. But what many people don't know about the "Fight Song" songstress is that she spent 10+ years "cutting her teeth" trying to get to where she is today. She went through a majority of the hard work early on without being in the public spotlight before her breakout success in 2015. That has kept Platten grounded as a professional journey woman at the mature age of 34.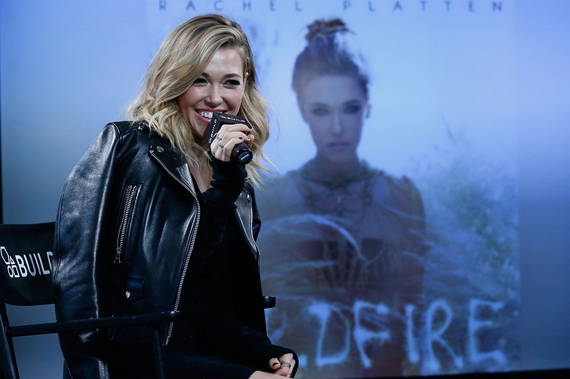 Watch Rachel's BUILD interview here.
Platten came to AOL BUILD recently to talk about her major label debut album titled Wildfire. She talked about her early days as a budding musician all the way up to this year where she's now a rising pop star. Platten was born in New York City in 1981. Her family raised her in Newton, Massachusetts which was a town right outside of Boston.
After she finished college, she came back to New York City to pursue her dreams of being a musician. She lived the "struggling musician's life" for several years by performing in small bars, sports bars where no one was really listening, and cover gigs in the West Village/Greenwich Village scene from 1 A.M. to 4 A.M.
Platten had no overnight success. She was rejected countless times in her youth but she kept working really hard and perfecting her craft. The small gigs eventually led to bigger gigs and then back to smaller gigs again. She went through a lot of recovering after hearing many people say she wasn't going to make it happen in the music industry. Despite the down moments early on, she never considered quitting as she said during her BUILD interview: "Music is way too important for me".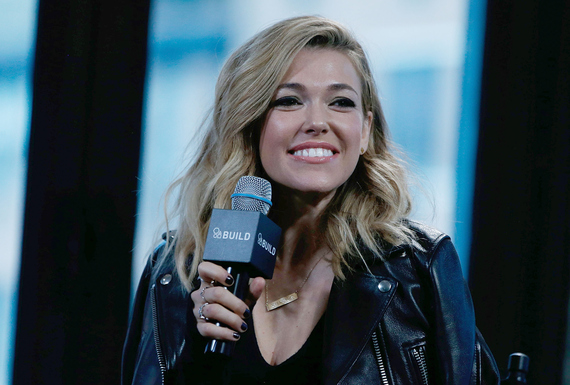 She went on to explain a little bit about her charity work for Musicians On Call, an organization that lets musicians like herself play bedside at hospitals for sick patients most notably children. She got to connect one on one with patients who really needed some love and attention by performing acoustic versions of her songs "Fight Song" and "Better Place", another feel-good/soothing song from Wildfire. A boy named Jeremiah was one such patient that resonated with Platten the most last year. He had stage 4 cancer and Platten got to cheer him up by performing "Fight Song" for him in his hospital bedroom in Los Angeles. Fortunately little Jeremiah beat cancer and "Fight Song" continues to be his anthem as mentioned by Platten. Its moments like this that reminds her that this is what she was meant for life, to be a musician. It warms her heart and soul at the same time it does for her fans around the world. To learn more about Musicians On Call, click here.
Another charitable organization that Platten is proud to be a part of is called Music Unites. This organization brings music to schools without any musical programs. She told the BUILD audience that she does it not because of altruistic reasons but for a more selfish reason because "when you give back you are reminded of how much you have to give" to the world. It makes your realize "Oh! Look at how much I have to give! It's really incredible and powerful stuff". To learn more about Music Unites, click here.
While charity work is near and dear to her heart, so is performing on stage. When she met Ben Singer 3 1/2 years ago, who later eventually became her manager, she was told to "build a fire" first and write songs which would get people to follow her "fire". Singer refused to be her manager until she broke away from the idea that she was warming up to other people's fire and she hadn't made her own fire yet. By the time "Fight Song" was finished, they knew they had fire and they began to work with each other to make Wildfire.
"Fight Song" is Rachel Platten's most successful single in her career so far. At the time of writing this post, its 3x Platinum as certified by the Recording Industry Association of America (RIAA). This first taste of success launched her career as a pop singer which led to her major label debut. Wildfire was released January 1st this year. The song has inspired countless of listeners to never give up! Her success of this song has led to numerous TV appearances such as Nickelodeon's Ultimate Halloween Costume Party, the 89th Annual Macy's Thanksgiving Day Parade last year, Dick Clark's New Years Rockin' Eve, and most recently NBC's TODAY show. She also performed as a guest at Taylor Swift's 1989 Tour last summer!
It's shaping up to be a very successful 2016 for Platten. She will embark on a North American bus tour starting next month, February 26th. For tour tickets and schedule of cities she will be touring in this year, click here.
I predict she will earn multiple Grammy nominations for next year's awards celebration for Best New Artist and Best Pop Solo Performance for "Fight Song" or "Stand By You". (Note: She wasn't nominated for this year's awards due to the eligibility deadlines of album release.)
I also predict even more success with whatever single she selects next. Potential next singles could be "Speechless", "Lone Ranger", and "Beating Me Up". All three deserve to be picked because they each sound radio friendly, its marketable for listeners around the world, and it will only add more "fuel to her wildfire". Touring, new singles, and more TV appearances this year will lead to even more success and accolades for Platten. The sky's the limit for Platten and I encourage you all to go buy her album Wildfire which is available in stores now.

Her current single, "Stand By You" is currently climbing the charts (#10 on iTunes, #50 on Billboard's Hot 100 charts, and #17 on Billboard's Adult Contemporary charts at the time of writing) and its another feel good song that anyone can connect or relate to. For example, any of life's special moments like a graduation or commencement, or a parent-child relationship, or soul mates going through tough times. This is the type of music that fans can resonate the most with and is why I believe "Stand By You" has the potential to be the next "Fight Song" both figuratively and commercially. Overall, her album contains many easy listening songs about empowerment (for e.g. "Fight Song" and Stand By You") as well as soothing and or power ballads ("Speechless", "Better Place", "Congratulations", and "Superman"), and up-tempo songs ("Hey Hey Hallelujah" feat Andy Grammer, "Astronauts", "You Don't Know My Heart", "Angels In Chelsea", "Lone Ranger", and "Beating Me Up").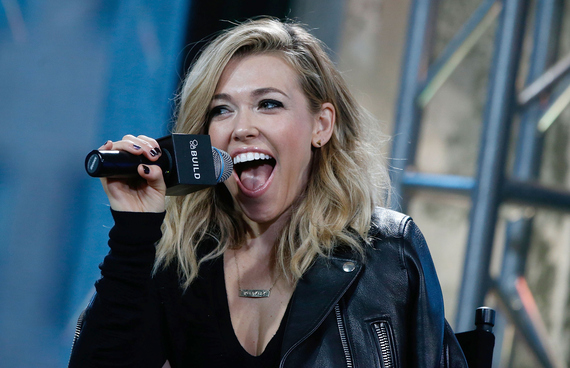 You can buy Wildfire on iTunes, Google Play, in major retail stores such as Target, Walmart, and Best Buy, and wherever music is sold near you. You can also stream Wildfire online on Spotify, Apple Music, and Pandora Radio.
Calling all HuffPost superfans!
Sign up for membership to become a founding member and help shape HuffPost's next chapter