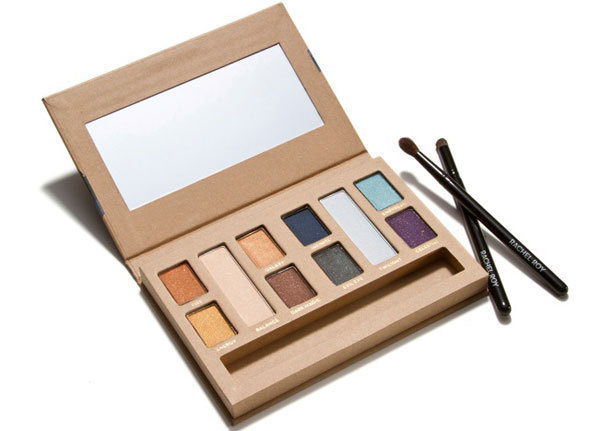 Rachel Roy Eye Shadow Collection, $32, available at Macy's, macys.com and rachelroy.com
SCROLL DOWN TO SEE RACHEL ROY'S TOP BEAUTY LOOKS OF 2011... SO FAR.
Known for her smoldering eye makeup, it only seems natural that Rachel Roy make a foray into the beauty world.
I visited Roy's new Midtown Manhattan showroom on Friday where a group of beauty editors got an up-close look at her new day-to-night eye shadow palette, including a smokey eye how-to led by the designer herself. The compact is comprised of 10 warm and cool shades baring interesting names like Balance, Fire, Energy, Galaxy, Dark Magic, Twilight, Infinite, Evil Eye, Empyrean and Celestial.
"I wanted something that also wasn't the typical smokey eye," said Roy. "I looked at the colors in the same way as I do for my collections."
Read on to find out what inspired the 37-year-old's passion for makeup, the secret behind those bold brows and how she achieves the perfect smokey eye.
When did your love affair with makeup begin?
I did [makeup] on my brother...he was my first victim. And I would style him, but to me the styling wasn't complete unless it was a head to toe look. I would just experiment with how I wanted makeup to look on me, but I needed to see that on someone else.
I grew up not being able to afford the things I saw in movies or magazines. As a child, you get that through dreaming and fantasizing but with makeup you can get it quickly. So I had fun with it and my dad, being Indian, was always worried. I heard him talking to my mom saying, "This is going to be her life." He worried that my nails were red, and my mom would say, "Oh, I did that when I was young, too, and look at me now. Don't worry about it. This is not going to be forever." Little did they know.
All of my aunts on my dad's side didn't have much. But they had beautiful saris, plastic bangles up their arms and a kohl eye no matter what. Some of them went to clean because they were maids, but they were the most beautiful maids.
What's your favorite way to wear a smokey eye?
I like to open my eye outwards as oppose to most people. It's instantly sexy. You can dress very classic but still have this way about you that's quite down to earth.
Actually the messier, the better. I'm not one to hide my wrinkles, but I hide it with [smokey eye]. This is amazing for crow's feet. When I get complemented on being 37 and maybe not looking quite 37, it's definitely my Indian pigment and also that I cover my eyes with makeup. The smokey eye is the answer to everything! Also, Brigitte Bardot's look was so effortless because her makeup was so lived-in and not too precise. It also allows me to wear the type of clothes that I love because if I like to wear something classic, the smokey eye always makes me look so relatable.
What do you believe is the main difference between precise and dramatic smokey eye makeup?
Precise would be a wet liner, which is amazing for cat-eyes on top. But when you do wet liner on top and bottom, there's just something that goes directly to that woman's eyes that you're not looking into her soul. You're not looking into her eye, you're looking at the wet liner. But I do want people to look at me. It's a sign of respect and that you're bonding and relating on a level. So I don't wear makeup to be distracting.
What are your beauty must-haves?
Mascara. Eyelash, eyelash, eyelash. It makes me feel younger and more awake. So one of my favorites is Estee Lauder Turbolash. I love By Terry Blush. It's French, smells like roses and works on every skin tone.
Do you apply your own makeup for red carpet events?
All the time. For television, I may need someone there to do foundation because I can never gauge how much to put on and what it looks like under light. And I'm not good at putting eyelashes on. But if I can master that then…yeah! It's all about the proportion. I don't want to take my eye up, I want to take it out and then I want it blended. Blending represents effortlessness. And making it very real. And no one feels good when you're making someone feel bad about themselves, so I do it myself.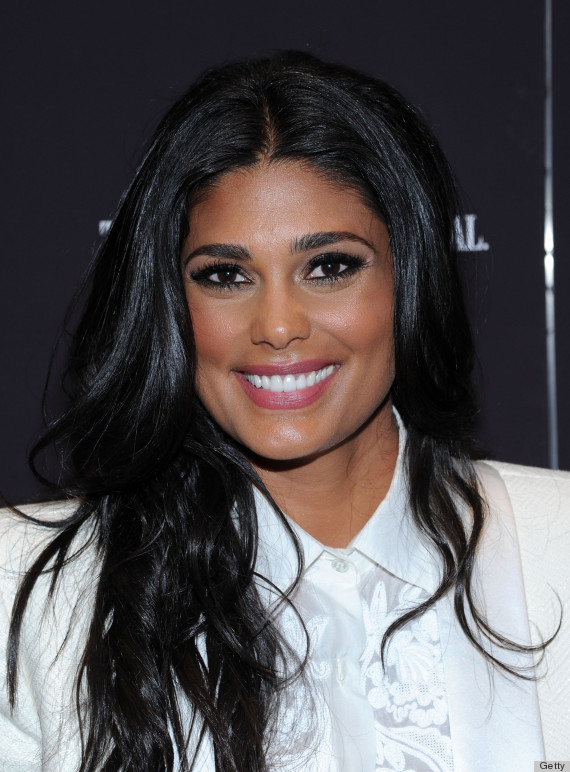 Can you explain how you created the makeup look you wore at the 2011 Glamour Women of the Year Awards?
I applied Energy and a major lash which carries me. I knew I wanted a bright lip because I was wearing purple pants. I wanted to offset a bright color with another color. NARS Lip Crayon is the best because its matte enough that it doesn't feel glossy or too fancy. But it's not so matte that it's drying. Red Square is my favorite. And I had on By Terry blush.
What's the secret to your bold brows?
I get them threaded which is also an Indian tradition, and it's right around here and super cheap. But even if it was expensive, I would do it because it's the best thing for my face -- to frame it and make myself look younger instantly. No one has been able to get it as well as Reshma (Perfect Shape Threading Salon). She makes it thick enough, while so many people make it so thin. I hate that. She has a place on 39th and also in a subway stop which is so random, but I go there every two weeks. In emergency situations, she comes to the office. She has the eye of an artist. She won't talk to you. It's in and out kind of like The Soup Nazi on "Seinfeld." In Reshma's chair, it's 100 percent respect.
How do you take care of your skin?
As much as I like makeup and have fun with the drama of it, I'm not good about taking it off. I'm not the girl that washes her face before going to bed if I'm tired. That's because I have two girls and I have to make sure that they're washing their face and brushing their teeth. I've recently discovered facials at The Plaza Hotel. The owners of the spa also own wineries. They gave me an 80-minute facial and I asked them to concentrate on aging. I'm a sucker for scents and they sprayed something on and did it dramatically. I'm into the story of when something is done with passion. I do wear a moisturizer, but a really light one because I have sensitive skin and I use Dove soap. So far, that's it!
Would you consider branching out into other areas of makeup?
I do because I love it. For me a bright lip is very uplifting, the same way one bright dress is.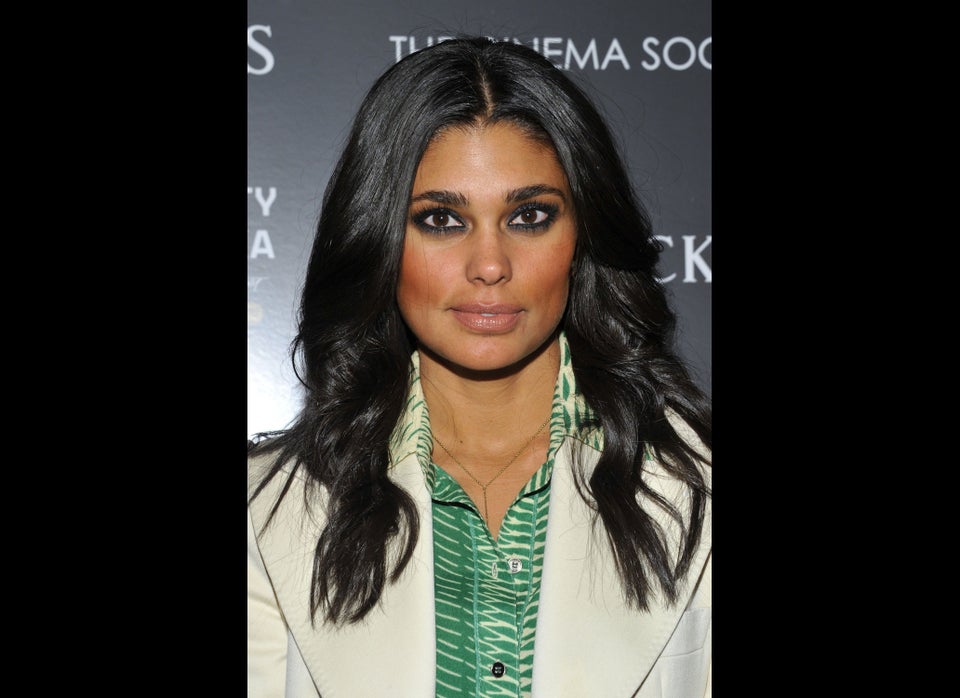 Rachel Roy's Best Beauty Looks Of 2011...So Far