Beyoncé's visual album "Lemonade" gave us many things: new music, stunning visuals, moving social commentary on race and even a real lemonade recipe. But things also got very personal.
Throughout the first half of the album, Bey essentially airs out her husband's dirty laundry (see: "Apathy"), alluding to his infidelity and then providing a cryptic clue about who "the other woman" might be. Yes, we're talking to you, Becky with the good hair (see: "Sorry").
But who exactly is Becky with the good hair?
According to the Beyhive, she's Rachel Roy (the fashion designer not to be confused with chef Rachael Ray.) The fact that she posted the below Instagram photo with the caption, "Good hair don't care, but we will take good lighting, for selfies, or self truths, always. live in the light #nodramaqueens," only fueled speculation.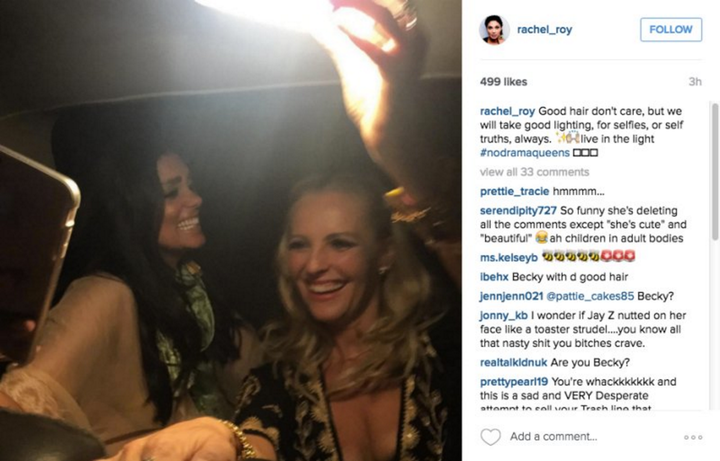 As if the photo was their cue, the hive got in formation and attacked, calling Roy out on social media and leaving all kinds of offensive comments on her accounts. Angry fans also reportedly hacked Roy's Wikipedia page and unleashed their wrath on Roy's daughter. Things got so bad Roy eventually made her Instagram page private. The designer also reportedly canceled an event scheduled on Monday night due to a "personal emergency."
She did, however, respond to the haters on Twitter, saying she respects "love, marriages, families and strength" but won't tolerate bullying.
Now, you still may be a little confused about how or why Roy even got herself into this mess, but her connection to Mr. and Mrs. Carter goes way back.
The connection to Roy and the royal family of hip-hop goes even further. As The Daily Beast notes, she's the ex-wife of Damon "Dame" Dash, friend and business partner-turned-enemy of Jay. Their relationship has been rife with controversy over the years, with rumors of more love triangles, feuds and betrayals. But these days, the two barely communicate.
Still, the Internet continues to go after Roy, despite Jay being the one who supposedly cheated on his wife. It's not like this is the first time rumors of the mogul's infidelities have made the Internet rounds.
But after she dragged him through the dirt, Bey made us forget all about her husband's mistakes by showing clips of the two in her visual album, reminding fans that they're still together and seemingly stronger then ever.
Just look at how happy they were at their wedding: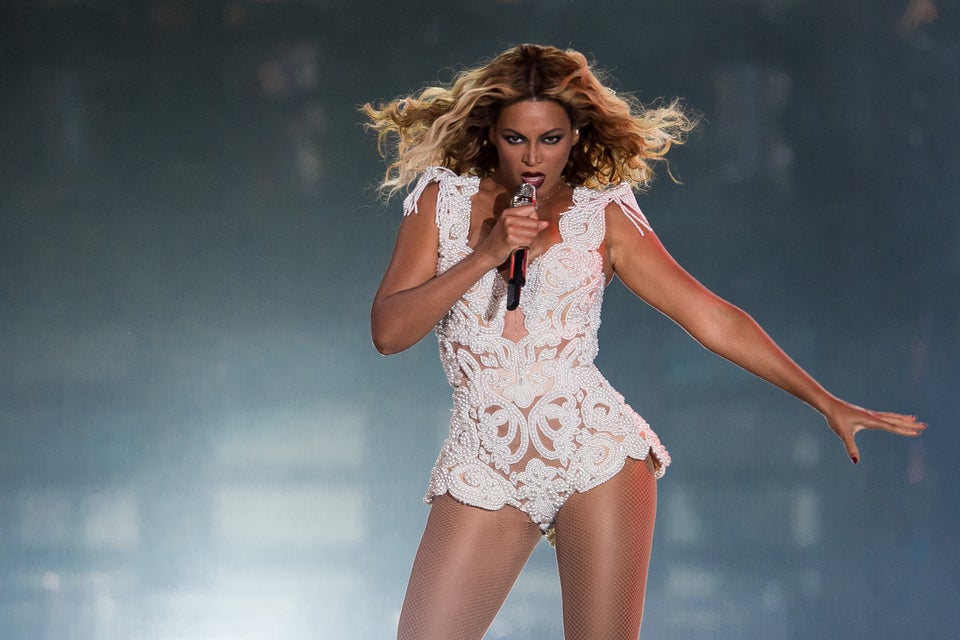 Beyonce
Popular in the Community