Rachel Roy is putting a rest to the rumors accusing her of being "Becky with the good hair" -- aka the woman Jay Z reportedly cheated on Beyoncé with.
"I want to put the speculation and rumors to rest. My Instagram post was meant to be fun and lighthearted, it was misunderstood as something other than that," she said. "There is no validity to the idea that the song references me personally. There is no truth to the rumors."
"Consequently, online haters have targeted me and my daughters in a hurtful and scary manner, including physical threats. As a mother -- and I know many mothers would agree -- I feel that bullying in any form is harmful and unacceptable," she added. "I would hope that the media sees the real issue here -- the issue of cyber bullying -- and how it should not be tolerated by anyone."
After Yoncé seemingly accused her husband of cheating throughout "Lemonade" -- notably in "Sorry" with the lyrics "He only want me when I'm not there / He better call Becky with the good hair" -- Roy shared a photo on Instagram with the words "good hair don't care" in the caption.
Fans saw that as a sign that the designer was definitely "Becky with the good hair," and they went on the offensive, leaving hoards of bee emojis and hateful words in the comments. They even did the same to her daughters' accounts. Things got so bad Roy made her account private.
Meanwhile, Jay, the man involved in the whole rumored scandal, basically got off scot-free (save for some hilarious memes).
The fashion designer addressed the backlash in a series of tweets over the weekend, saying she respects "love, marriages, families and strength" and doesn't tolerate bullying.
Beyoncé has yet to address any of the rumors herself, but judging by the fact that she rarely does interviews, we doubt she will.
Before You Go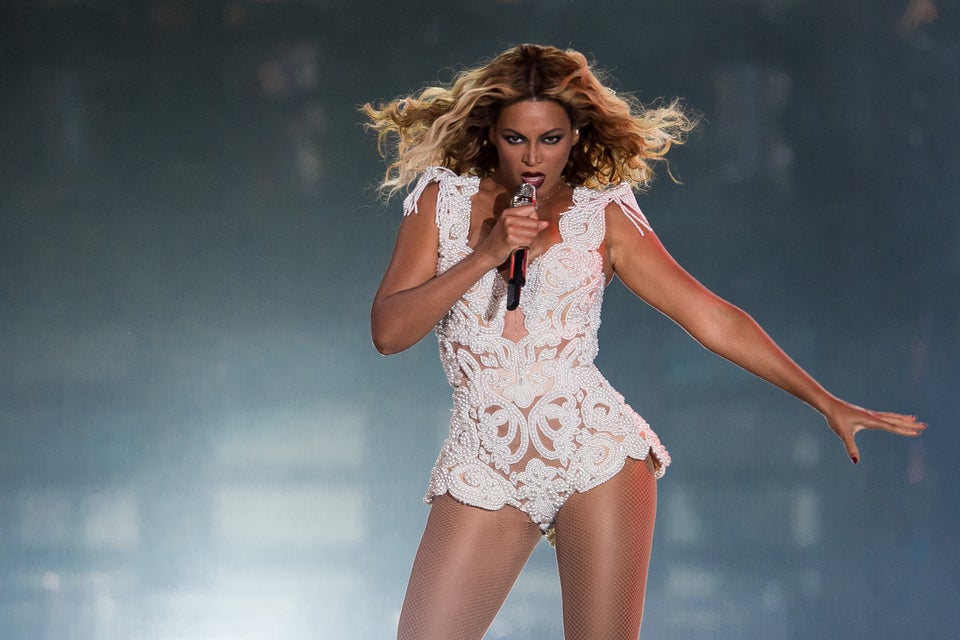 Beyonce
Popular in the Community