If you're a good traveler, you arrive at your destination with the best camera -- or camera app -- around. If you're a great traveler, you draw it.
That's what Rachel Ryle, an award-winning illustrator based in Boulder, Colo., did when she embarked on an end-of-summer trip across the Atlantic for a friend's wedding. She packed her colored pencils and headed to five spots, including London, Paris, Iceland, Italy and Germany. She took day trips to Switzerland and the French wine region, too. As a way to remember each spot on her travels, she created her own "postcards" that captured something iconic about her location.
"I picked each spot by drawing a moment or view that I wanted to remember, but that would also be recognizable to those who I shared it with," Ryle told HuffPost Travel via email. "It forced me to sit down and fully be present in the moment. Often when we travel we don't take time to sit down and soak it all in. That was my main motivation, and I couldn't be happier that I packed my color pencils and made these memories. I also wanted to highlight each region by creating an animation that would share a part of my experiences along the way!" she added.
Her favorite spots are highlighted in the Instagram shots below. Here, from start to finish, is her journey as told through photos and sketches in her words.
"'Come Fly With Me' was the first animation announcing my travels."

"First stop, Iceland! My colored pencils couldn't resist capturing this view of the Öxarárfoss waterfall outside of Reykjavik. I seriously made the right decision to visit here on my way to Europe. It's simply stunning!"
"My view of the Tower Bridge, London. I picked this spot to draw and then got caught in a crazy downpour rain! I waited for about another hour until the clouds provided me with a dry moment to take this shot. For me it was worth the wait!"
"I couldn't leave London without enjoying a proper tea time with you. Cheers to all who are watching!"
"Ciao from Italy! I am fully enjoying this part of my holiday in the small town of Taormina on the island of Sicily. This drawing is of the Piazza del Duomo along Corso Umberto."
"During my stay in Italy I have enjoyed numerous servings of coffee a day. Here is a little tribute to the land of love & to the love of coffee!"
"I came across this cluster of colorful buildings in the small town of Esslingen, Germany and immediately started drawing it."

"Cheers! Here's a tribute to Germany, their beer & delicious pretzels."
"The city of lights, love... and crazy traffic that nearly ran me over! Today I almost sacrificed my life by squatting in the middle of a busy street to get this photo. It had to be done. As any Instagrammer would say, c'est la vie! It was worth the risk."
"This tasty animation was inspired by the little delicious French treats that I have been eating every day while in Paris. I figured I should share. Bon appétit!"
Check out Ryle's full Instagram account here.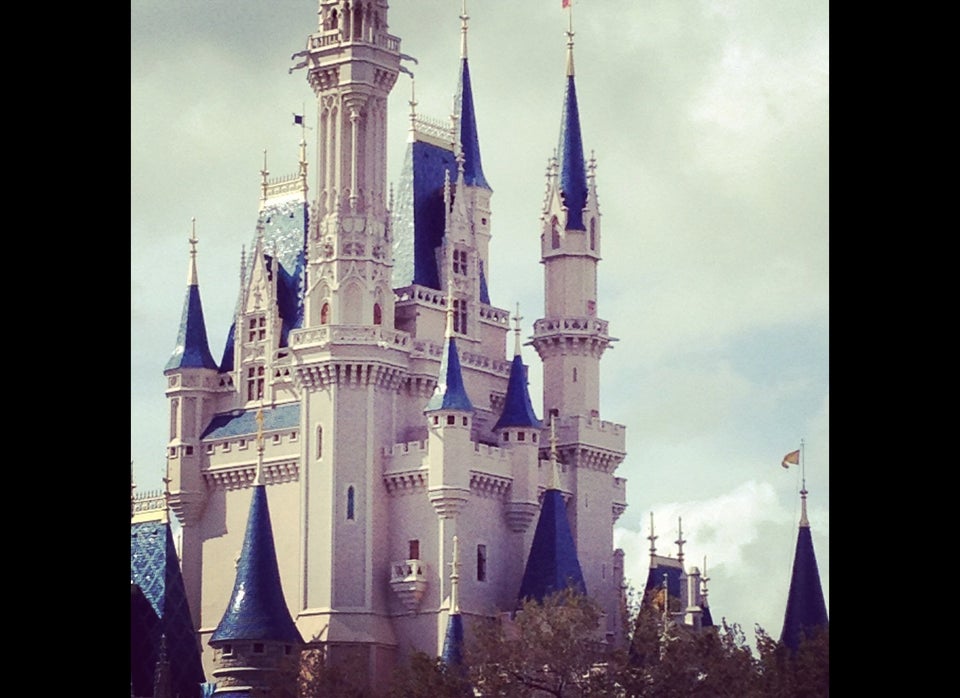 Disney World In Instagram