"I have this theory that if one person can go out of their way to show compassion, then it will start a chain reaction of the same. People will never know how far a little kindness can go."
-- Rachel Joy Scott, August 5, 1981-April 20, 1999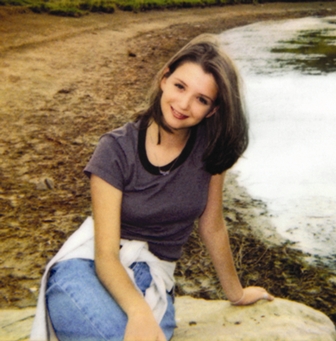 When bad things happen, it's hard to imagine any good coming of it. This is especially true when bad things happen to good people, like slain Virginia Tech police officer Deriek Crouse. And yet, when the worst human action inspires a surprisingly goodhearted reaction, it brings out the very best human qualities: hope, solidarity, kindness and compassion.
To inspire these life-affirming qualities, it's traditional to tell stories in other contexts about good coming from bad, especially during the holidays. Think: "It's A Wonderful Life" and "Miracle on 34th Street." One of the most inspiring real-life stories of this kind is that of Darrell Scott, the founder of Rachel's Challenge, a national school outreach program for the prevention of teen violence. Scott gave life to this non-profit organization months after his 17-year-old daughter Rachel went down as the first student killed in one of the deadliest school shootings in U.S. history: Columbine.
Rachel Scott was an inspired diary keeper and essay writer. Wise beyond her 17 years, Rachel's compassionate words inspired Darrell to do as his daughter wrote: start a chain reaction of kindness. Over the last 12 years, his personal mission has grown into an international movement to inspire, equip and empower every person to create a permanent, positive culture of change in their school, business and community through small acts of kindness.
What follows are questions and answers from what has proved to be the most moving interview to date in this ongoing series on all things compassionate.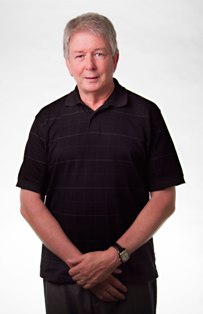 Q. Months after Rachel's death, you started doing what Rachel set out to do: start a chain reaction of kindness. Tell me the story of how you went from grieving dad to compassionate educator?
A. About a month after the tragedy, I was asked to go to Congress and speak to the House Judiciary Committee. They wanted me to talk about gun control, but I thought the real issue was our influences on young people. At first, I said I wouldn't. But they really wanted me to, so I went. After that, I got swamped with phone calls to speak at different venues. [So I decided] to take a three-month break from my job at a Denver food company to honor Rachel's life. How many parents get the opportunity to honor their daughter or son in that way? [From there] it just sort of evolved.
Q. It sounds like you were inspired by Rachel's deliberate acts of kindness. What can you tell me about that?
A. I have five children and three stepchildren. Rachel was my middle child. She was always compassionate -- she took care of stray cats and dogs, stood up for the underdog. But starting at her funeral, we began hearing so many stories. Amazing stories about people like Adam, a young man [and special ed student who became suicidal] because he was being bullied at school. Rachel basically challenged the boys who were teasing him. They backed off, and she and Adam became friends.
Q. Were you surprised by the extent of Rachel's kindness?
A. We [the family] weren't surprised by her acts of kindness, but we were surprised by how much wisdom came out of her writing. She was inspired by Anne Frank's diaries. Actually, Rachel died from the influence of the same person who killed Anne Frank -- Adolf Hitler. Rachel died on Hitler's birthday. April 20 was the day that Eric Harris and Dylan Klebold did the shootings at Columbine.
Q. How about that prophetic line she wrote on the back of her bedroom dresser: "These hands belong to Rachel Joy Scott and will some day touch millions of people's hearts." Did that prophecy surprise you?
A. We certainly had no idea that 16 million people -- and that number grows every year --would have heard Rachel's story 12 years after her death. But the closest Rachel ever came to talking about that [her prophecy], she was lying on the floor, hands propped under chin, watching Oprah Winfrey. She said, "Hey dad, someday you're going to see me on Oprah." After she died, a year-and-a-half later, I was on The Oprah Winfrey Show, and there was a picture of Rachel under the words "Oprah Winfrey." That's when I realized how prophetic it [that line] was.
Q. After losing a child, it's only natural to feel angry, hateful, depressed... a whole hornet's nest of feelings. Somehow you set aside that hornet's nest and focused on kindness. Where did you find the strength to do that?
A. It's fulfilling to see kids' lives change. In the last two years, we've seen a little over 500 suicides prevented, seven school shootings we know of prevented, a lot of lives touched and changed. We don't just talk about kindness and compassion, we talk about understanding other people. We do a lot of training about understanding who we are as humans. We're not human doings. We're not human havings. We're human beings. [It's all about] learning to take time during the day to appreciate who we are as human beings.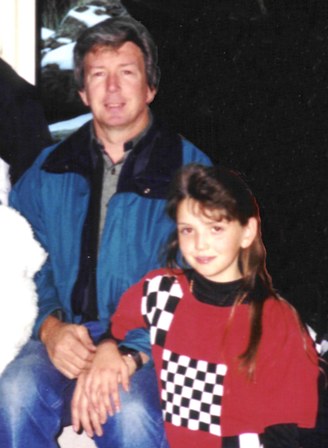 Q. What can you tell me about the program's impact on you personally?
A. Rachel wrote: "Give people three chances before you dare judge them." I never felt like I wasn't a kind person, but I was more judgmental than I realized. Now, I'm living life much more purposefully. I really try to season my conversation with kindness, to listen more and talk less. Those are ways that Rachel really did change me.
Q. How about the program's impact on others?
A. There are so many stories. For the evening event we do with parents, I tell the story about my son Craig, who was in the [high school] library that day and lost two of his friends. On the way to school that morning, he and Rachel had a fight. His last memory was slamming the [car] door on his sister, and her marching off to school. Next time he saw her, she was in a casket. We end our [parents'] event with the final challenge: learn to forgive ourselves and others. Life is too short to hold grudges. Recently, one lady came up to me just bawling and dancing. She said: "For the first time in five years I'm free. Five years ago, my husband called me and we had a big fight. Then he committed suicide. I didn't feel I could live with myself ever again. Tonight, when you talked about your son forgiving himself, it gave me the freedom to forgive myself." We get to see these kinds of things all the time.
Q. Because I wrote a book about self-compassion, I always ask interview subjects what self-compassion's got to do with it? Got to do with your work?
A. Compassion isn't just for others, it's for ourselves. The Golden Rule says: treat others the way you want to be treated. Love your neighbor as yourself. Sometimes you need to love yourself before you can love your neighbor. But in the right way, not an egotistical way.
Photos courtesy of Rachel's Challenge
Jean Fain is a Harvard Medical School-affiliated psychotherapist specializing in eating issues, and the author of "The Self-Compassion Diet." For more information, see www.jeanfain.com. If you've got your own compassion-enhancing ideas this holiday season, enter to win a copy of "The Self-Compassion Diet." For contest details, subscribe to Jean Fain's e-newsletter.