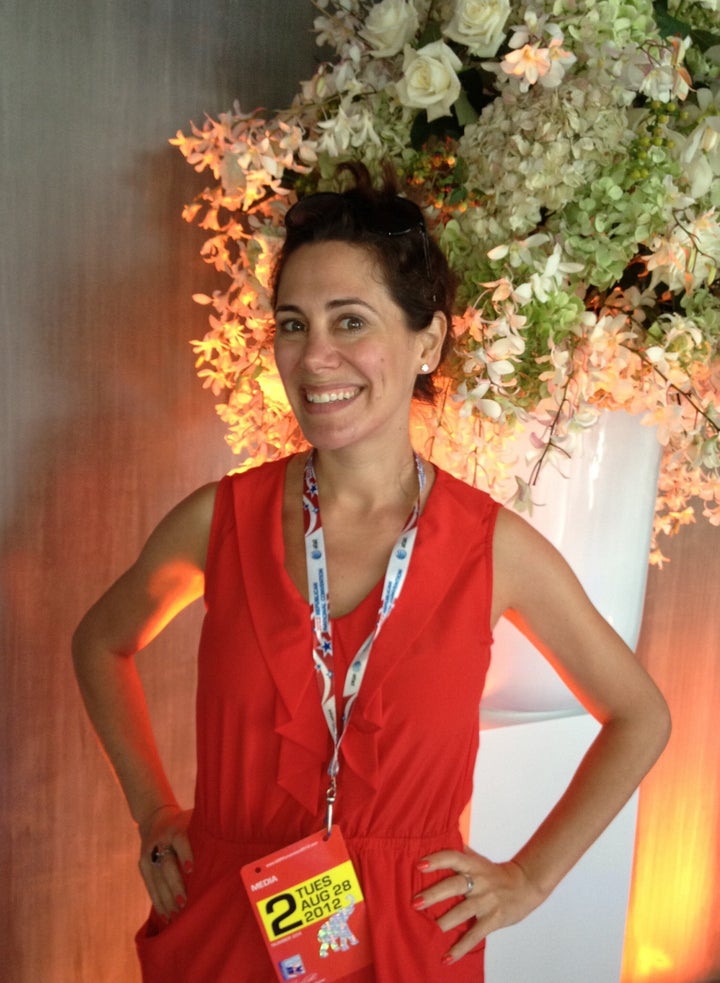 Rachel Sklar, cofounder of TheLi.st, self-proclaimed massage-junkie and former editor at HuffPost, never seeks balance on purpose. But, as she told us at The Huffington Post's Oasis, she does find solace in naps and lemon water. Read on for a peek into Sklar's favorite pick-me-ups and quick health-fixes.
How do you unplug and recharge?
I love naps so much. They're the best. I've grown into a fondness for naps. I am really good at sneaking them in upright positions.

How many hours of sleep do you get each night?
Less than Arianna would have me get, but I am ever-striving for the golden eight hours. But, like six maybe, depending on the night.
What keeps you looking and feeling best?
Lately I've become completely addicted to lemon water –- throw a couple slices of lemon in your water and it makes me feel better. They say it's better for your skin and it's replacing [my] diet coke, so that could also be the reason for any glow. You can always get lemon anywhere.

What's your quick health fix to restore your energy?
A nap is always a good idea (see question 1), and a chair massage. Living in New York, there are all sorts of little places to get a 10-minute massage and I am a junkie. The best quick pick-me-up that I've become addicted to as of late: a blow out. It makes everything feel better. So does a shower -- wash that hair, shave those legs, boom! It's a new day.

What foods keep you balanced?
You're talking to someone who doesn't naturally seek balance so if I find it, it's by accident. I have peanut butter and banana –- it's yummy and filling and a delicious throwback to my childhood. And I like a good turkey sandwich with cheese. Cheese is my favorite food group.
This post has been updated to include information about Sklar's history as an editor at The Huffington Post.
For more coverage on The Oasis, click here.
Related