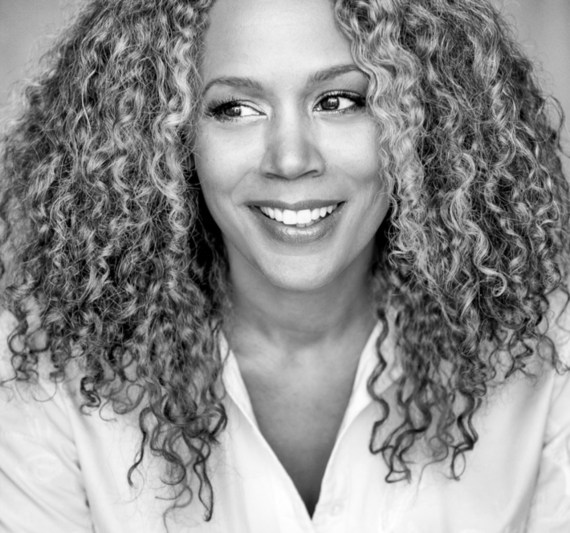 Rachel True, in the heart of black culture, is a beloved "carefree black girl" like Cree Summer and Lisa Bonet who grace television and movies in the 90s and 2000s, showing another perspective of womanhood and free spirited blackness.
She is known for her leading role on UPN's Half & Half (2002-2006) as Mona Thorne, an insecure, 20-something music industry executive in San Francisco mending her relationship with her half-sister.
It was the fourth overall watched show on the network and the second on the Monday night line-up behind Girlfriends.
"I think there's a whole set of alternative black girls who were so grateful that there was a Denise Huxtable on television so we can say, 'Oh wow, that's sort of like me but different but like me,'" True, 49, says.
Her career actually began on the set of the groundbreaking sitcom The Cosby Show in 1991 when she was chosen as a stand-in Huxtable with other actors who read through a script before the cast recorded the episode. She would also appear in two episodes as Nicki. Twenty-five years later she says she learned so much from her experiences yet is astonished by how quickly time has passed.
"It's kind of crazy because when you first start and you're younger, like, time is so slow and it seems like forever but when you said its 25 years...is it? Is it really?" True said. "I don't feel like I just started in the business but it definitely doesn't feel like it's been that long."
True, a native of New York City, has appeared in popular TV shows including Beverly Hills 90210, The Fresh Prince of Bel Air, Dawson's Creek, Noah's Ark and The Drew Carey Show and made her film debut in CB4 (1993) and starred alongside Dave Chappelle in Half Baked (1998). Her breakout role as Rochelle, a teenager into witchcraft in the 1996 cult film The Craft, lead to many curly haired black girls to dress as the character for Halloween and being impersonated by drag queen Honey Mahogany from RuPaul's Drag Race. The power of representation.
This year marks significant anniversaries for the longtime actress. It been 10 years since Half & Half was canceled after four seasons, 20 years since the release of the film, The Craft and to top it off, the ageless True is turning 50 in November. Today, she's into photography, started her blog, Some True Things, and is filming an indie movie called "Limelight."
I spoke with Rachel True about her famous roles, embracing her age, limited roles for black actresses of a certain age and the need for representation in entertainment.
She has learned to embrace her age and made health a priority after the loss of her father
Honestly, I don't feel that much different than I did 15 years ago. I still feel like me, so anyone who's afraid of aging or getting older, don't. You're still you with just a lot more knowledge. Now that I'm a grownup, I feel like I want to spread the message to people that there's not really much to be afraid of in terms of aging and if you do, take care of your body and your health. You don't have to look like your grandma did at 50. Feeling good in my body is a priority.
She embraces her quirks and is actually more normal than people think

I'm just really dorky and kind of weirdly traditional. I'm a 1950s housewife stuck inside a Boho body (laughs). I'm kind of shockingly normal, to be honest.
How meeting Chris Rock in NYC while working on a TV pilot with Raven Symone lead to her first movie role

I was walking around with little Raven and a male co-star and Chris Rock had come by for some reason because he worked on SNL then and that's how we met. He came and saw a play I was doing at the time and was like, 'Oh, I have this movie that I'm doing. Maybe you want to audition.' And the casting was here in L.A., not New York. I ended up flying out here to audition for it...that was the part that moved me from New York to L.A.
Being offered 'grandma roles' based on her age and trickiness of finding quality roles in Hollywood

If they go off my age, I start getting grandma roles. [From a script] the lines were, 'Oh, I can finally swing my grandson little Johnny on my knee, now that I have my knee replacement.' I could be a grandma age but I'm not. Even someone like Julia Roberts disappeared for a minute...I think in Hollywood when you're over 35 you might as well be 50. It's a little tricky.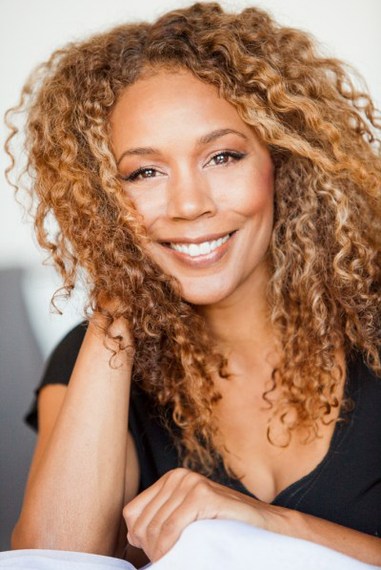 She praises Taraji P. Henson's character Cookie on Empire and wants to see better roles for older black actresses
Taraji P. Henson's role on Empire is amazing because that's a black woman in her 40s, and she's still vital and sexy and fun. They haven't made her a desexualized civil servant yet. A lot of the auditions I find for black women over a certain age, they're almost about to be a retired judge or cop or service industry person. So, it's a change since the beginning of my career but I'm rolling with it.
She had to push to get her breakthrough role in The Craft even after being told she was "too old"
They actually weren't leaning towards a black character. It had been a white character and [they] thought, 'Oh, we'll open it up and read [with] some black people.' So I thought to myself, if anyone's going to play a little black witch in this town, it's going to be me! I do tarot cards and doing things like that, it worked out really well I say.
True, who stopped watching cable, has connected with longtime and new fans through social media who still watches Half & Half
I didn't even know that I'm back on (laughs). On Twitter, people will say, 'I'm watching it on Bounce!' or this and that. That's pretty fun. A lot of people say it should be on DVD and I hope it's on DVD one day.
The on and off-screen relationship with her TV mother Telma Hopkins on set shaped her comedic skills on the sitcom

It was a very silly family friendly show and I was really lucky to have Telma Hopkins play my mom. She's a great comedic actress. She was very generous to me and by generous I mean - I was very new to sitcom acting, she'd done a ton of them and she'd help me out. Help me figure out jokes because there are some actors who are selfish and they don't want you to get a laugh and they want to get all the laughs and [she] could've easily gone out her way to make my life horrible but she's not that person at all.
The demise of successful black shows in the 00s on UPN before the switch to The CW

It was odd that they ended up canceling my show and a few other shows that were better in the ratings than some of the white shows that they kept on. They own the network and they're building the brand and it's certainly their right to put out whatever they want. I did think it was sort of sad. First of all, let me just say, when I first got the show I thought it was weird that all the black shows were segregated to one night, like, 'Monday night was Black night!' And you have a whole row of black shows and the rest of Tuesday through Friday were non-black shows.
Hopes to work on a Sci-Fi show, a sitcom (she's obsessed with the comedy series 'Unreal'), play a tough girl role and work with Shonda Rhimes

I bow down to Shonda Rhimes. I think she's fantastic. She's an inspiration, she's awesomely creative. I would love to be on any one of her shows.
Her message to everyone who has ever watched her show and supported her

Calling all HuffPost superfans!
Sign up for membership to become a founding member and help shape HuffPost's next chapter