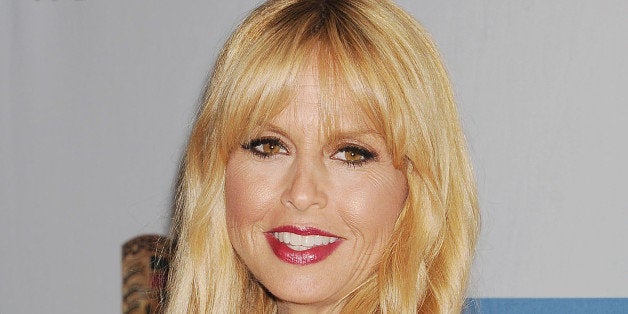 It's a sad day for Rachel Zoe fans who were hoping to get a peek at her latest collection this year at New York Fashion Week. The stylist-turned-designer announced Friday that she would be canceling her upcoming show set for February 13, and rescheduling for a later date in Los Angeles.
Zoe made the announcement just days before the show was originally scheduled, and explained to Women's Wear Daily that her new baby is the reason behind the cancelation. "As a new mother, my newborn son is too young to travel with me, and I'm unable to leave him for the amount of time required to appropriately prepare for the show in New York," she said.
The announcement was followed by an apologetic e-mail to ticket holders, which noted that the Fall 2014 collection will still be in New York City in February. Unfortunately, it will only "be shown to press & buyers in private appointments."
Pulling out of New York Fashion Week this late in the game is a big move for Zoe. While we're all about taking some time off for family, canceling this last minute is a bit shocking, considering she has known about the baby's arrival for quite some time.

With all the buzz surrounding Fashion Week this year, from a slew of prominent designers taking their shows off-site from Lincoln Center and the exclusion of fashion bloggers at shows, this development is sure to get people talking about the highly anticipated event.
At least we'll still have street style...