But we didn't just talk about underwear. We picked her brain about the biggest summer trends, her favorite time-saving beauty products and of course, her official stance on guyliner.
On her summer must-haves:
You know it's funny, I think that fashion rules are really meant to be broken and go all year-round. But to be specific, I always love a good wood-stacked heel, a great wedge. I love a gladiator sandal. I love a great lady pump because I think that it will last you all year so it's worth the investment. And obviously, great flouncy floral sundresses, bold prints and great cropped leather jackets over everything. I also love the idea of putting an open-toe boot with a dress or miniskirt. I think that makes it very modern.
On trends she would never try herself:
I'm not a big fan of neon colors. I'm not a huge fan of the micro mini -- I don't really do that. I don't wear short shorts -- not my thing.
On the one item a girl should never splurge on:
Different things are priorities for different women. I have friends who spend so much money on good T-shirts. So the answer is, I think it depends on what your most favorite thing is to wear. You know some people collect scarves, so you want to buy Hermès scarves and Missoni scarves and vintage scarves.
On the one item you should always splurge on:
I think it depends on preference and lifestyle, but I will say, not be be cliche, but the truth is you want to invest in a good bag because it will go a very long way. I spend money on bags and I bring them out every year. And same with shoes. A really good pair of shoes, if they're not too trendy, they go a really long way and you'll have them forever. And same with jewelry. Those are the things you should always splurge on.
On her favorite beauty products:
I love so many -- I'm such a beauty junkie. I love Arcona Triad Pads. I use Skyn Iceland eye gel when my eyes are just exhausted or I'm getting off of a plane. I love makeup that does more than one thing. I love Nars multiple sticks. I love Charlotte Tilbury everything. Her eyeshadow sticks are everything because you can use them as a liner or as a shadow stick. I always carry five lipsticks in different shades. Everything from a berry tint stain to a deep, deep nighttime red.
On her official stance on guyliner:
My official stance is to each his own and if guys want to wear makeup, god speed. Love it.
On the biggest hurdle when starting a career in fashion:
I think probably getting your first job is the hardest -- laying the ground work for your future and getting that first opportunity. And having someone give you a break and having that first moment. And when you have that first moment, that leads to everything else.
On her best piece of advice for aspiring stylists:
Just be persistent. Be persistent, but not too aggressive. And never act entitled, because that is the first way out the door.
On the three styling tips she lives by:
1. Don't do too many trends at once.
2. Keep workout clothes for the gym. You know and I say that excludes if you're going to get coffee or if you're going from the gym to get your kids.
3. Take that extra five minutes to look good -- really think about it. And whether that means adding lipstick, putting on mascara, combing your hair, taking off your sneakers and putting on a cute pair of flats, it makes the world of a difference.
On whether it's harder to dress women with more curves:
No. I dress women from size 0 to 12 and through pregnancy. I think it's not harder, I think the only time it's harder -- they're more limited as to options in samples because things have to be made, so they don't have as many choices in the sample world. But other than that, no. In the literal sense no, it's not more challenging.
This interview has been edited and condensed for clarity.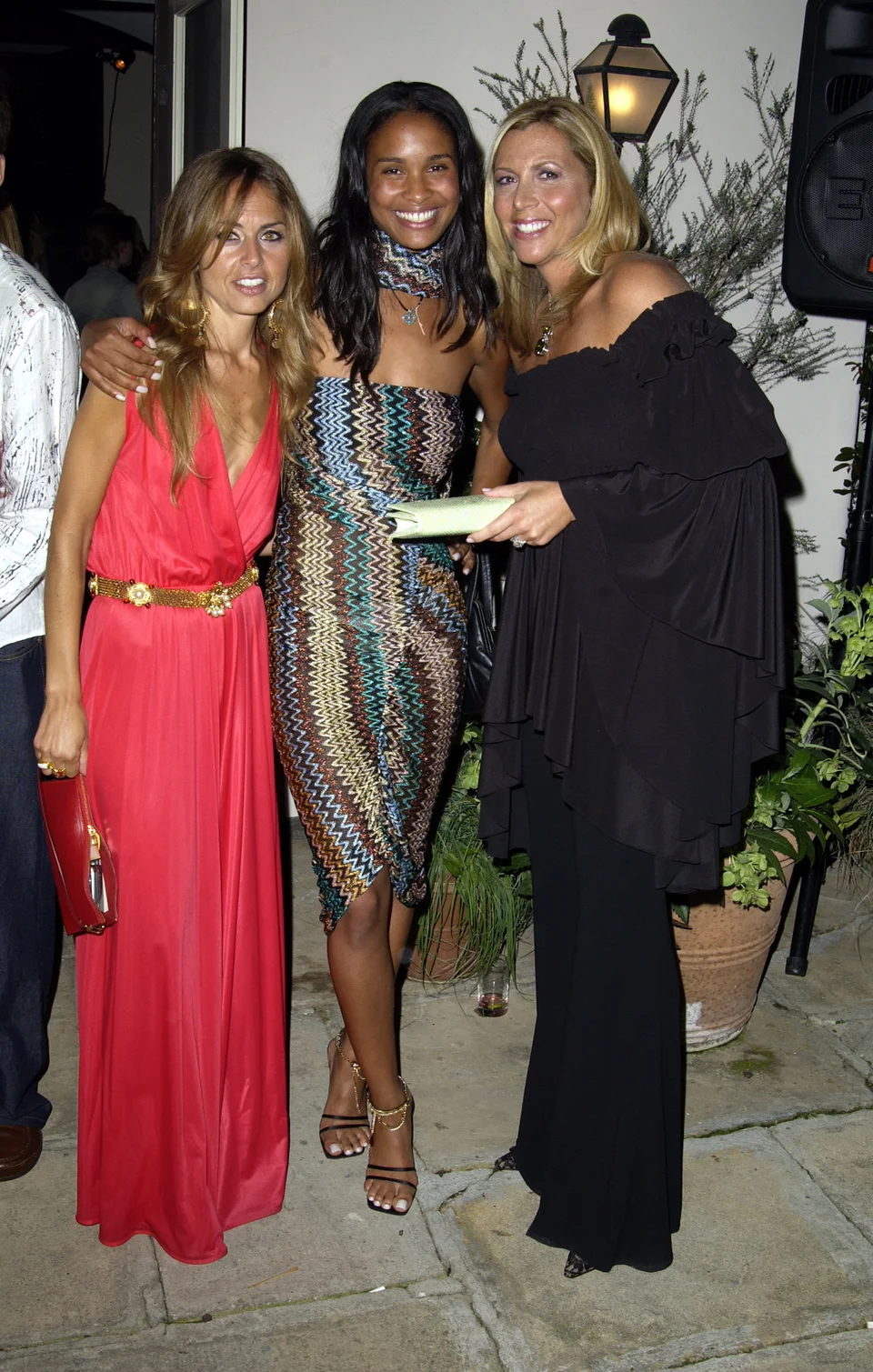 Rachel Zoe's Style Evolution