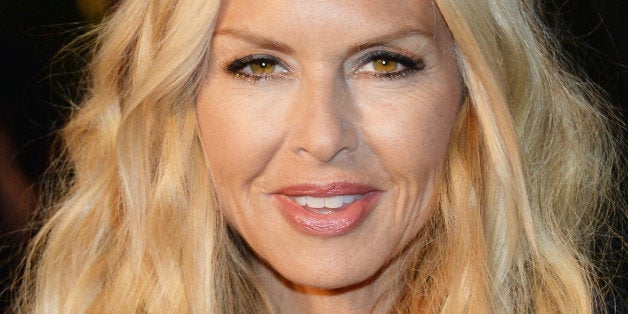 The A-list stylist Rachel Zoe was able to build a fashion and design empire with her family by her side, and she wants to give her employees the same opportunity.
In a Monday blog post for The Zoe Report, Zoe explains why opening an office nursery for the 40-odd employees at her West Hollywood space was the "best business decision ever." As a mother of two sons -- Skyler, 4, and Kaius, 16 months -- she understands what it's like to juggle one's personal and professional lives. She decided to pay it forward and do something for the parents in her office who were trying to balance it all.
Seeing how motivated and committed the mothers on my team were after returning from maternity leave and being able to set up their babies in the nursery has only solidified my belief that every company should consider this option. Sure it required us to make additional investments -- the physical space, the insurance required to protect everyone, the furnishings -- but what we are getting in return is invaluable; the working mothers at our company can improve and grow our business without having to sacrifice spending precious time with their babies at such a crucial stage in their mother-child relationships.
Sometimes, that means little ones popping up at editorial meetings or designers' parties.
Zoe wrote that an office nursery is just one way employers can accommodate parents and let them know they're valued. Employees, she wrote, should not have to sacrifice family for a career.
"My advice to you: Never apologize for being dedicated to your kids and challenge those around you to not only acknowledge, but celebrate your ability to be a mother and an asset in the workplace," her blog post reads. "If there is one thing I now absolutely know to be true it's that we are all stronger together -- babies and all."
You can read Zoe's full post here.