Not every seven-month-old baby gets to wear designer threads and walk the red carpet of a tony Los Angeles polo match.
Then again, most seven-month-olds don't have Rachel Zoe for a mom.
Skyler Morrison Berman attended the 2nd Annual Veuve Clicquot Polo Classic in LA on Sunday with his celebrity stylist mommy and daddy Rodger.
Skyler and Zoe looked perfectly coordinated in white onesies (well, Zoe's was a maxi dress) and straw hats, although Zoe added long strands of beads and oversized shades, as per usual.
Rachel hobnobbed with Skyler in hand, letting Selma Blair, Jamie King and Camilla Belle cozy up to her little boy. Rodger was also there on the sidelines... but really, it was Skyler's day in the sun.
See pics below of Hollywood's chicest mother-son pair!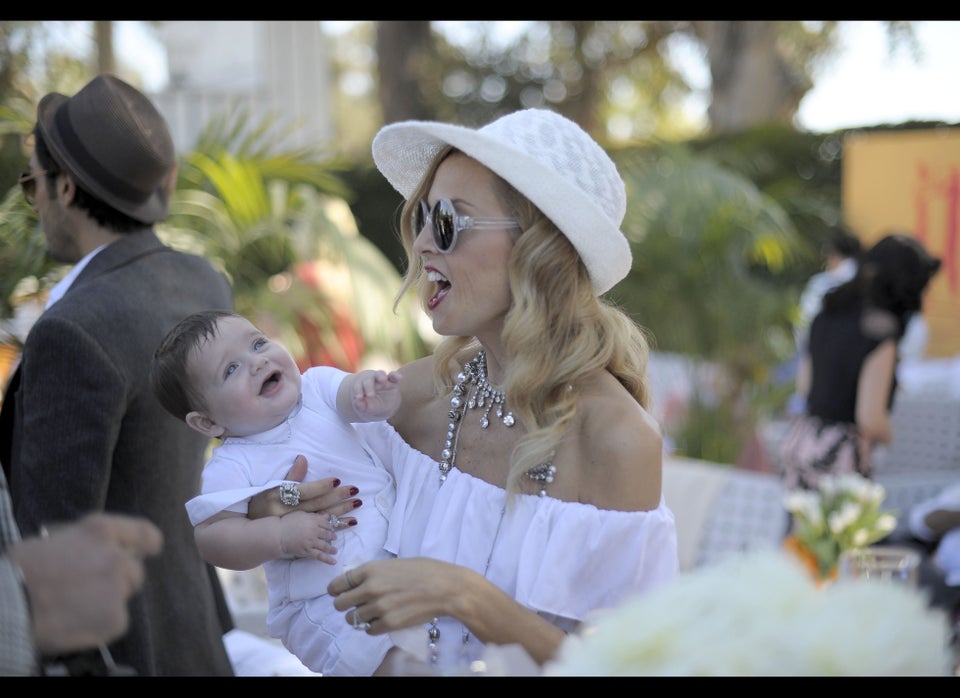 Rachel Zoe and Skyler at the 2nd Annual Veuve Clicquot Polo Classic