Already a major player in the fashion industry, the Rachel Zoe empire continues to grow.
The mega-stylist became a household name several years ago after lending her finely tuned fashion eye to A-list stars who needed that extra edge both on and off the red carpet. She currently reigns as the most sought after celebrity stylist, boasting a roster of bold-faced names such as Cameron Diaz, Lindsay Lohan, Debra Messing, Eva Mendes, Keira Knightley, and Anne Hathaway.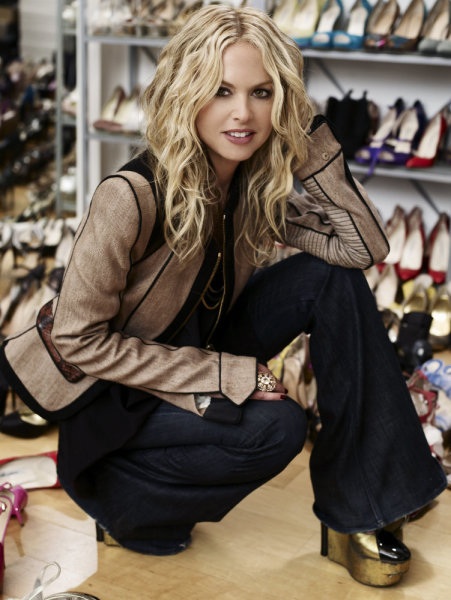 Rachel Zoe's jacket and shoes are Louis Vuitton, jeans are Seven For All Mankind, and jewelry is vintage.
Zoe often styles her clients much like how she dresses herself: flowing clothes infused with bohemian glamor, long wavy hair, and always heavy on the accessories. With regard to her own uniform, which includes anything bell-bottomed or wide-legged, Zoe is vocal about her perennial love for platform shoewear and an excess of vintage.
In addition to being called upon regularly for her styling expertise, Zoe consults for Gap and Piperlime.com, published a New York Times bestselling book, stars in a hit Bravo reality show, has a new website, and is coming out with a line of accessories for QVC. See below for a look at Rachel's style icons, the items for fall that she can't live without, and her new website that she maintains daily.
Season 2 of The Rachel Zoe Project premieres Monday August 24th at 10 p.m. EST on Bravo.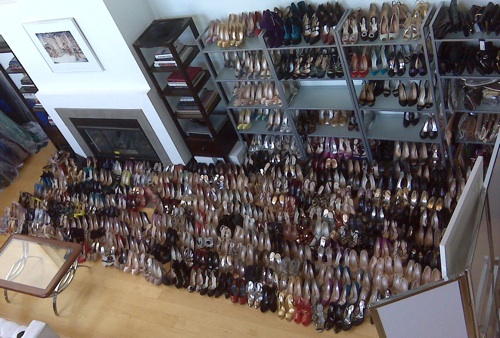 Rachel Zoe's studio
Rachel Strugatz: Describe your personal style.
Rachel Zoe: My personal style is definitely grounded in 60s and 70s -- I can't seem to get out of it and it's what works best for me. I love the glam bohemian thing, the music from the 60s and the 70s, everything about the women in this era: Marianne Faithful, Bianca Jagger, Edie Sedgwick, Brigitte Bardot, Ali McGraw, the women of Halston and Yves Saint Laurent- there are so many. It's the whole time period that goes into Studio 54 -- it's glamor, sexy glamor.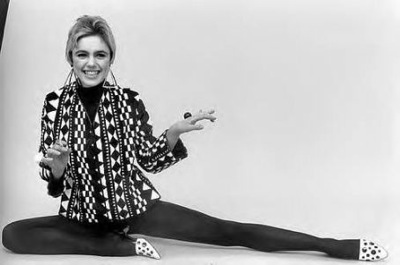 Edie Sedgwick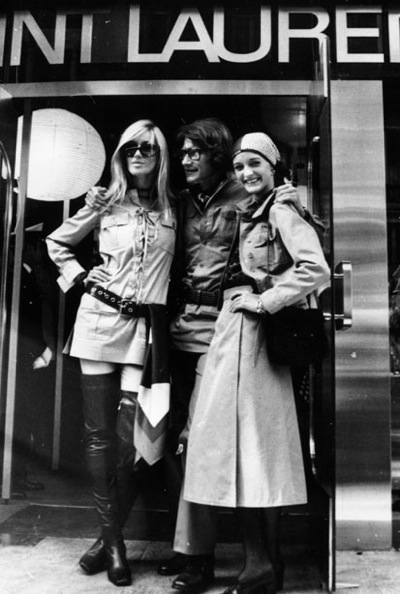 Yves Saint Laurent, Betty Catroux, and Loulou de la Falais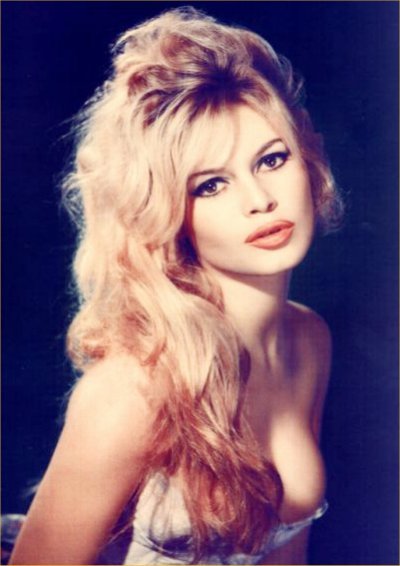 Brigitte Bardot
RS: What is your go-to outfit?
RZ: I would say a pair of bell bottom jeans- either wide leg or bell bottom that are high waisted too- with a t-shirt or tank from Alexander Wang or Phillip Lim, and usually a Chanel or Louis Vuitton jacket- vintage or new. And always platforms -- those are either Louis Vuitton, Brian Atwood, Lanvin, Azzedine Alaia, or Christian Louboutin.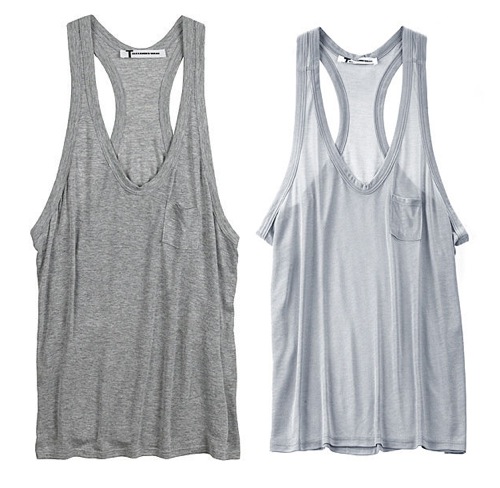 T By Alexander Wang Tank Tops from La Garconne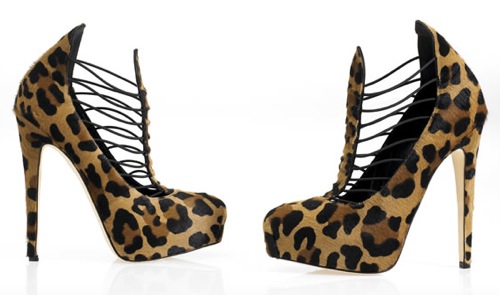 The Brian Atwood Lola Platform Pumps that Rachel featured on her website
RS: What are your must-have items this fall?
RZ: A tuxedo jacket -- I love the one from Balmain. I also love the bags that Marc Jacobs did for Louis Vuitton for the fall- they are amazing. I am obsessed with leggings and I love the leather pair by Rag and Bone. When it comes to leggings I stick to black- black leather or black stretch leggings. Any leggings for fall are great. I love the jewelry that Karl Lagerfeld did for Chanel with all the jade and the onyx. He did this thing that goes around your fingers like rings but it's sort of a bracelet into a ring. I love the color combination. The neon pieces Marc Jacobs' pieces are incredible- the yellow wrap coat in particular.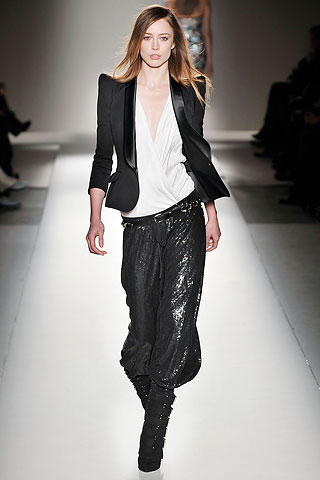 A look from Balmain's fall runway (style.com)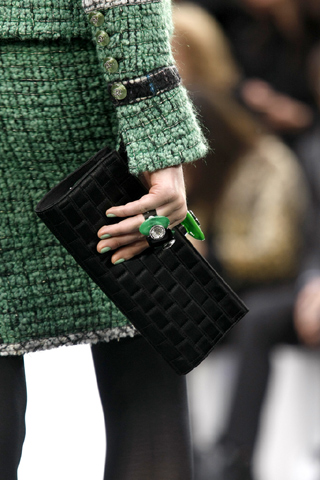 A look from Chanel's fall runway (style.com)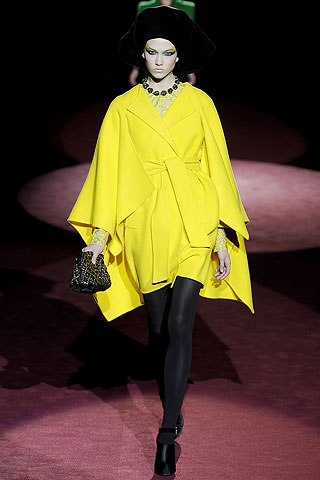 A look from Marc Jacobs' fall runway (style.com)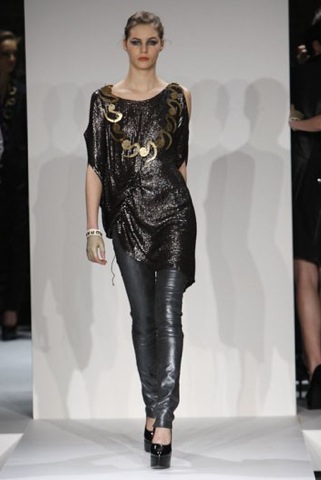 Leather leggings from Elise Overland's fall runway available at Henri Bendel (wwd.com)
RS: What inspires you?
RZ: So many periods in fashion inspire me depending on the client I am working with. Primarily it's the designers and what they show on their runways that inspire me. That's why it's so important that I go to the shows because I leave with a ton of ideas- whether it's couture or ready to wear. That's what gets me excited to do the next project. When I see what designers are showing, it tells me what's happening now, this is what's going on now, this is what will work with that client, etc.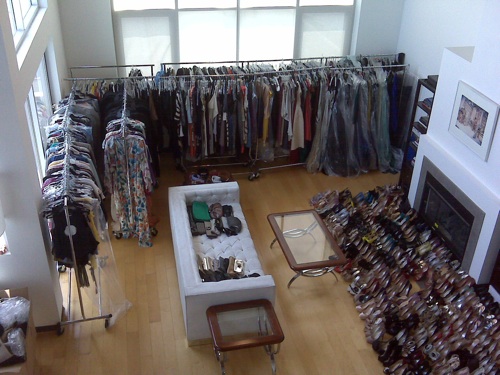 Another view of Rachel Zoe's studio
RS: How do you stay relevant?
RZ: It's not ever an intention -- I keep working harder and harder at my job and diversifying in the kind of work I do. We just launched my website on August 4th- it crashed on the first day because we had too much traffic but everyone kept saying it was a good thing.
I update my site everyday. I personally pick what goes onto the site, and it takes a lot of time- it's really important because I don't want to put something out there that I'm not excited about. From Monday to Friday there will be a key item and that will dictate a trend of an idea- and if it's an item that's super expensive, I'll always give an alternate that I call "parallel universe." You're in the same universe, you're just getting it for less money. What we're doing is the daily newsletter, and each day will be a different category: apparel, beauty, lifestyle, jewelry, etc.
There's a section called "Ask Rachel" and because I'm very infatuated with twitter, people can ask me questions through my site and link to twitter. I always give advice and things like that as we move forward. Ultimately, I want to sell products on the site and have an e-commerce component- it will be a resource for everything. Everything I put on the site links to a place you can purchase. But baby steps first- I want to get it right and then the people that are looking at it will give their feedback.
I'm also launching of collection on QVC. It's a line of bags, jewelry, hats, scarves outerwear, and sunglasses- so that's really exciting. It's a very accessible price point and everything is under $150. The jewelry is way under $100 and the bags are about $120 but almost everything is in that range.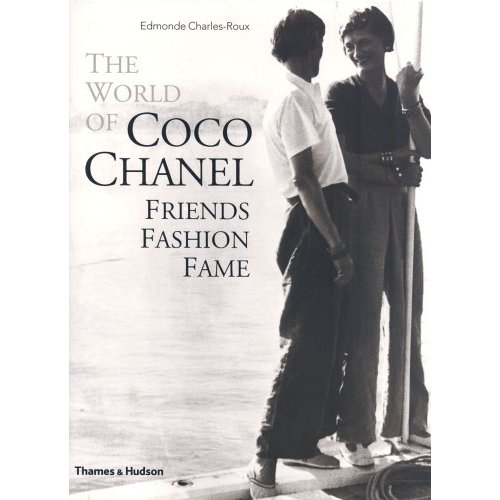 1. She loves to cook and bake. Her favorite thing to make is chocolate chip banana bread.
2. She's a good tennis player and a great skier.
3. She's obsessed with Warren Buffet.
4. She always has to watch Friends and Will and Grace before she goes to sleep. It's too hard for her to pick a favorite Friends character -- she loves them all.
5. The last book she read was The World of Coco Chanel: Friends, Fashion, Fame by Edmonde Charles-Roux.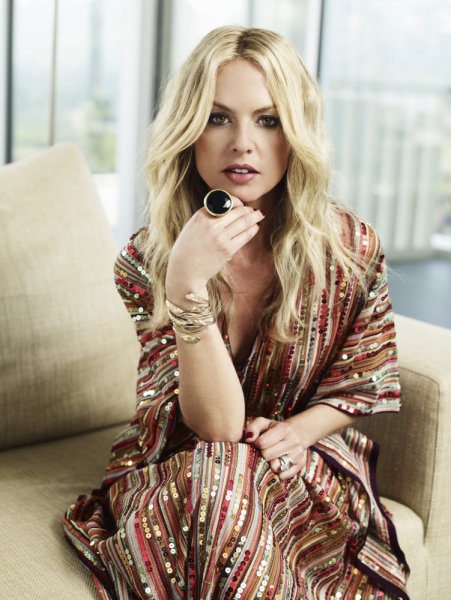 Rachel Zoe is wearing a Missoni caftan and vintage Yves Saint Laurent ring.
Rachel Strugatz can be contacted at rachel.strugatz@gmail.com.
Popular in the Community