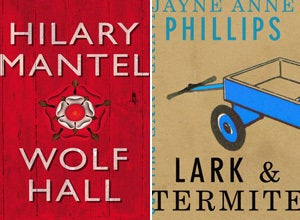 Rachel Zucker is a courageous poet. Not because she dodges bullets in a war zone (though I bet she would), or because she yells outlandish things on cable TV (I bet she'd do that, too), but because she writes poetry in a way that interrogates what it means to tell the truth.
She's a woman, a wife, a mother, a teacher and an everyday pedestrian, a doula, a friend, and a grouchy subway rider. Reviewing her excellent fourth book, Museum of Accidents, which was recently announced as a finalist for the National Book Critics Circle Award, Stephen Burt said her poems "portray, with more verve than anyone else has brought to such tasks, what it is like to be this person, this mother and teacher, at wit's end: exhilarated, exhausted, exasperated, and able to show how it feels."
Zucker took a few minutes out of her busy schedule to answer a few questions about how it feels. Her answers have shots of the same invigorating spirit as her poems. Enjoy:

What were you doing when you found out your book was a finalist for the National Book Critics Circle Award?


I was putting my youngest son to sleep and my older boys were waiting (somewhat impatiently) for us to continue watching My Bodyguard (the 1980 movie about a school bully). I came out of my son's room and my husband (who had been following the NBCC announcement on Twitter) said, "You got it!" and the boys kept saying, "Push play, push play!" So we kept on watching the movie and it didn't seem real until Doug Powell called me to congratulate me. Then it seemed real, although mostly Doug and I talked about My Bodyguard (and how great Ruth Gordon is) and the boys shouted, "Push play!" until I got off the phone.

Can you briefly describe what you do day to day?

I have three sons (10, 9, and 2). A great deal of my time is spent in domestic practice (bringing the boys to school/day care, making them meals, grocery shopping, nursing, planning, etc.) My days are quite different--is this one of the three days a week my youngest goes to day care? Is a kid home sick? Do I have a babysitter?--and also pretty similar to one another.

Right now I'm teaching one course at Columbia and spend time preparing for that. Since Jan. 1, I've been trying to write 500 words of prose six days a week, but haven't been able to keep up with that since a stomach flu moved through our family one member at a time. My husband teaches high school so I'm the one who stays home if someone is sick. I don't know when I write poems, but I do write them. I cook a lot. I'm studying to become a childbirth educator and will start co-teaching soon. I run about 7 to 10 miles a week in Central Park. I used to watch television at night but now my husband reads out loud to me from George R.R. Martin's A Song of Ice and Fire series. (We're on the third book).

As a childbirth educator and a poetry educator, do you see any overlap between the creative process and the birthing process?

The main lesson for me in becoming a doula (a labor support person) was to learn that supporting someone is different from fixing or advising. The main lesson in becoming a childbirth educator is how to present information that people need and want without in any way diminishing the parents' autonomy or confidence. I am less and less interested in being (or presenting myself as) an expert in any field. Certainly this has changed the way I teach poetry as well.

Is there such a thing as "truth" in a poem?

Your question (I've been asked this question in various ways) inspired me to (finally) look up the word "truth" and I'm glad I did. I see that truth is defined as "the body of real things, events, and facts" or "fidelity to an original" or (a more archaic definition) "sincerity in action, character, and utterance" so yes, I'd say there is such a thing as "truth in a poem." A poem isn't an egg (it doesn't have a body or thing-ness the way other "real things" do), but a poem can strive to be faithful to the original (experience) and certainly a poem can be sincere. A poem is never going to be a copy of the real world or a mirror--it's always a translation of experience and another experience in and of itself. Even seemingly unaltered photographs are composed and exposed, developed and printed in ways that mediate "the body of real things" but, yes, I think there is truth in poetry. Truth in the sense of an attempt, not an absolute.

For more from Zucker, you can--in addition to reading her books and checking out her Web site--read her Harriet journal at the Poetry Foundation. In April, you can also read the anthology Starting Today: 100 Poems for Obama's First 100 Days, which she co-edited with Arielle Greenberg.
Related
Popular in the Community