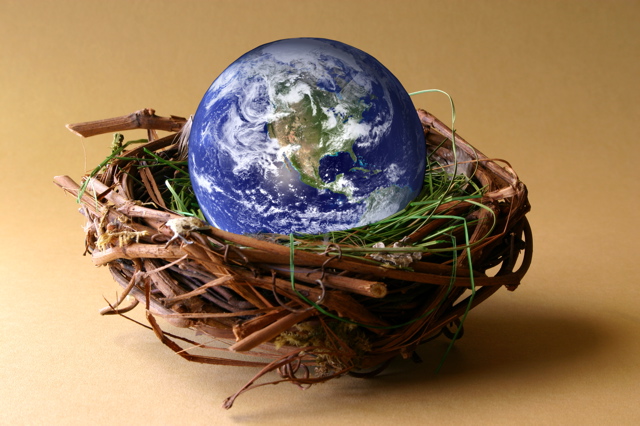 Photo Credit: Big Stock Photo
How did a girl raised and hardened on the streets of New York City become a passionate environmentalist, geeky master gardener and full-fledged compost queen? I read Rachel Carson's bestseller, Silent Spring. Carson, a marine biologist, wrote about the detrimental effects of pesticides on the environment in 1962, facilitating the ban of the pesticide DDT in the United States 10 years later. The book is named one of the 25 greatest science books of all times by the editors of Discover magazine.
Overnight, I became a Rachel Carson groupie and I went searching for my teammates. I found them at Rachel's Network, a nonprofit organization that builds productive alliances among women funders who care deeply about the environment, health, and women's leadership. These impassioned leaders and agents of change have collected the statistics showing that women are uniquely positioned as environmental stewards and that women in policy-making positions will vote to protect the environment more than their male counterparts.
In their latest report entitled "When Women Lead: A Decade of Women's Environmental Voting Records in Congress," they compare the environmental voting records of Congresswomen and Congressmen each from the 107th through the 111th Congress (2001 to 2010). What they found is that women tend to support clean air, clean water, and overall environmental protections within the aim of promoting public health and resource conservation for future generations.
This is all swell, you may be thinking. We can stop worrying about clean water, safe food and the ubiquitous barrage of industrial and agricultural chemicals linked to human (and animal) hormonal disruption. Not quite, pilgrim. Why? Because American women account for only 23 percent of state legislators and 17 percent of Congress, and the United States ranks 73rd in the world in gender parity in governance. We are tied with Turkmenistan. Turkmeni-where? (No offense Turkmenistan.)
I contacted Laurie Syms, co-director of Rachel's Network, to ask how both women and men could earn some badly needed extra-credit points from Mother Earth.
Okay Laurie. Rachel Carson. Who? How can we get the younger generation and my 53-year-old sister to read Silent Spring?
Rachel's Network was named in Rachel Carson's honor, and our members perpetuate her legacy as advocates across the spectrum of environmental issues.  While her name resonates within our community of influential women leaders, the rising generation is less aware of her significance, while many adults who recall her impact are consumed by issues of immediate concern, such as the economy or personal health. 
This year marks the 50th anniversary of the publication of Silent Spring, so it's vital that the environmental community seize this opportunity to amplify Carson's call to action.  Her catalytic message remains as relevant as ever:  environmental issues are fundamental to everything that matters to us, whether it's the impact of toxic chemicals on our health, the risk to national security posed by depleting natural resources, or the untapped economic opportunities in green technology. 
Our society is more connected than ever before, so we need to meet people where they live.  Where Rachel Carson once tracked the silencing of birds by pesticides, we need to "tweet" our message to the next generation.
Here in California, thousands of volunteers just collected over 900,000 signatures to have the 'labeling of genetically modified food' on the November 2012 CA ballot. This was started by a grandmother! Obviously, women are hearing the call. How can they make sure these critical environmental issues are supported in Congress?

Women can increase our collective impact on policymakers by raising our own leadership profiles. Rachel's Network cultivates women's leadership by having placed over 40 women on the boards of major national and international advocacy groups. These 40 women now have a seat at the decision-making table, where they shape the messages sent to policymakers about environmental protection. 
Women can also leverage our influence by supporting environmental projects that empower women.  Rachel's Network partnered with Environmental Working Group to fund pioneering tests that documented the prevalence of toxic chemicals in women's bodies. Among the women tested were five leaders from socioeconomically disadvantaged communities, who were then empowered to serve as spokespeople about the need for toxic chemical reform in their communities, to the media, and in Congress.
Finally, women can BE the legislators introducing and supporting environmental protection in Congress by running for office!  If that seems like a tall order, all of us can also build relationships with our state and national representatives to hold them accountable for their environmental policy decisions.
According to your study, women legislators are more likely to vote for issues of health, safety and economics that affect their families and communities. Any difference between the two political parties? '
We conducted an extensive survey of voting records in Congress from 2000 to 2010, using scores published by the League of Conservation Voters to track votes by male and female legislators on environmental issues.  Our research conclusively demonstrated that in both the U.S. House and the Senate, regardless of party, women voted in support of the environment at rates that outpaced those of their male counterparts.  In the Senate, women scored an average of 66 percent, whereas men scored 45. In the House, women's average score was 70 and men's 47.
Analysts have observed that regardless of party, women legislators are more likely to prioritize issues of health, safety, and economics that affect their families and communities. Additional research reveals that while men are driven to run for office to "be somebody," women report wanting to "do something," or help advance the causes most important to them, so they are more likely to reach across the aisle to broker compromises on issues such as the environment. Though we cannot make broad assumptions about what motivates individual lawmakers, we do know this:  whether blue or red, congresswomen are greener!
You write that adding more women's voices to the U.S. Congress would represent an advance for both women's movement and for environmental champions. We get two for one. I like that.
When we released our report, Rachel's Network had already teamed up with The 2012 Project to persuade pro-environment women to run for office.  The report's conclusion only strengthened our resolve to redress the gender imbalance in politics.  Previous studies have shown that with more women in office, lawmakers will reach across partisan lines to broker alliances.  Now that we have evidence that women are environmental champions in Congress, we can also be confident that with more opportunities to set the agenda, women will place environmental issues on the front burner and build coalitions to move them forward.  We are proud that our partnership with The 2012 Project has already resulted in environmental leaders exploring a candidacy this election year, and we look forward to seeing if 2012 can be a true 'year of the woman.'
Women account for only 23 percent in the U.S. Senate and 17 percent in Congress. What can Americans do to change that in this critical election year?
We change the reality one seat -- at a time. With congressional redistricting leading to an unusual number of open seats, this year presents the perfect opportunity for first-time women candidates to run for office with significantly improved odds. To get to the point where more women are ready to stand for election at the national level, we need to propel more women into the political pipeline at the state and local levels. 
Right now, barriers that keep women from entering politics include the assumption that they need particular qualifications, such as a law degree or prominent public profile, or that they need to be "invited" to run by some official committee of powers-that-be. That's why Rachel's Network partnered with The 2012 Project -- to reach out to women environmental leaders and remind them that their expertise, commitment to the issues, and investment in their communities amply qualify them to run, and to extend an explicit invitation. To any women interested in parlaying their dedication to the environment into a position of greater influence, here it is:  we invite you to run, for the betterment of your community and benefit of the planet!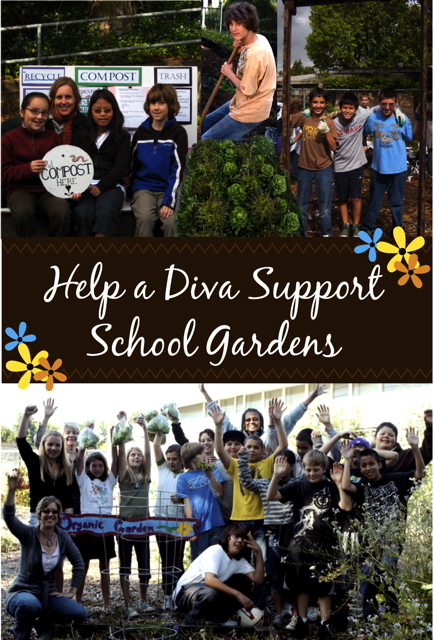 Calling all HuffPost superfans!
Sign up for membership to become a founding member and help shape HuffPost's next chapter