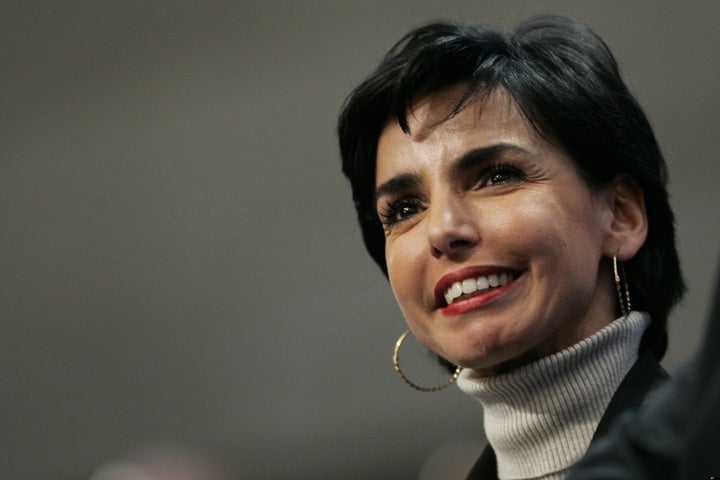 France's former justice minister Rachida Dati became the subject of international punch lines after she confused oral sex with inflation during a TV interview.
Dati originally made the racy gaffe in a weekend interview on French TV program Canal Plus during a heated discussion of foreign investment funds, the BBC reports.
"When I see some of them looking for returns of 20 or 25 percent, at a time when fellatio is close to zero, and in particular in a slump, that means we are destroying businesses," she told Canal Plus. According to the AFP, the French word for fellatio is "fellation," which shares some syllables with "inflation," pronounced the same in French as in English.
French website Lepost.fr posted the clip and said by early evening it had been viewed 120,000 times. Dati, now a European MP, has since laughed off the slip. "I just spoke too quickly," she is quoted by the AFP as saying. "But, well, if that lets everybody have a laugh, then that's fine."
View Dati's interview slip-up (in French) here:
Popular in the Community