Thirty-four years after a black man was brutally killed in Georgia, police have arrested five people ― including two law enforcement officials ― in connection with his slaying.
Bill Moore Sr., 58, and Frankie Gebhardt, 59, have been charged with murder, aggravated assault, aggravated battery and concealing a body, according to the Spalding County Sheriff's Office.
Lamar Bunn, a 32-year-old employee of the police department in Milner, Georgia, and his mother, Sandra Bunn, 58, are charged with obstruction. Gregory Huffman, a 47-year-old detention officer with the sheriff's department, is charged with obstruction and violation of oath of office.
The body of Timothy Coggins, 23, was found on Oct. 9, 1983, in a grassy area of Sunnyside, a small town about 30 miles south of Atlanta.

The authorities said Coggins' death was caused by multiple forms of trauma, without providing more detail.
"There is some misinformation out there that his body was hanged, but his body was not hanged," Capt. Dwayne Jones of the sheriff's office told HuffPost. "But we do feel as though there is a racial component, but I cannot release our reasoning for that."
Sheriff Darrell Dix said investigators have "no doubt" the crime was racially motivated.
Timothy Coggins' niece, Heather Coggins, told HuffPost her family is "extremely ecstatic" about the arrests.
"We'd thought they'd forgotten and that he really didn't matter," she said. "When we heard the news, we were just like, 'Wow, they didn't forget.'"

Coggins' activities prior to the discovery of his body have not yet been released. Authorities will only say his body was found about 10 miles from his home.
"Unfortunately, I can't release that because that's part of the integrity of the investigation," Jones said.
Coggins' niece said the condition of her uncle's body necessitated a closed-casket funeral.
"Although he had a funeral, it wasn't exactly a memorial because of everything that happened and the uncertainty," she said.
"It was very difficult not knowing if they were ever going to come back and hurt our family," she said. "Not knowing if they were our neighbors. Just the idea of not knowing. People were afraid."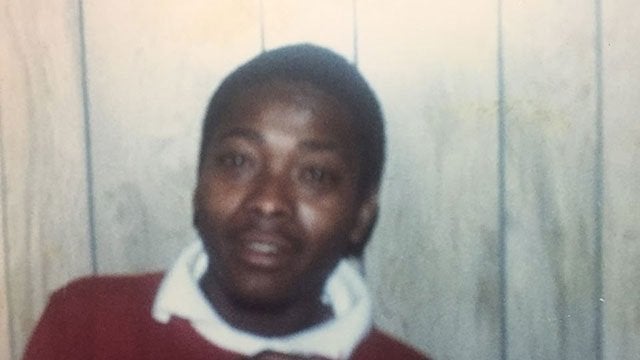 While she was just 6 years old at the time of her uncle's death, Coggins said she holds dear the memories she has of him and the stories that family members have shared. Her mother, she said, was his sister – one of four sisters and three brothers born to her grandparents.
"Whenever we were at my grandparents' house you would pass his picture," she said. "He was never forgotten by the family. He was an outgoing person, a joker, and a great dancer. Everyone who knew him knew how great of a dancer he was. He never met a stranger."
Timothy Coggins parents, who both died in recent years, had suspicions about who was responsible, but were never able to prove anything, according to his niece.
"Although we grieved 34 years ago, the grieving process has started over again," she said. "We still have a lot of unanswered questions, but now we can give him the memorial he deserves. People don't have to be afraid to come because they're afraid someone can hurt him. He'll finally be able to rest in peace."
Calling all HuffPost superfans!
Sign up for membership to become a founding member and help shape HuffPost's next chapter
BEFORE YOU GO