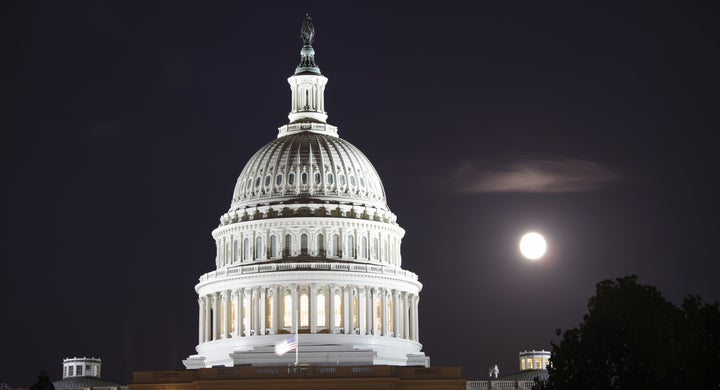 WASHINGTON -- Dozens of House Democrats are expected to vote this week in favor of legislation that would open the door to racial discrimination in auto lending. The bill would make it easier for car dealerships to overcharge people of color.
The NAACP, the National Urban League, the National Council of La Raza and the U.S. Public Interest Research Group have all issued statements opposing the legislation.
The bill would eliminate regulatory instructions, issued by the Consumer Financial Protection Bureau in 2013, that were designed to combat a longstanding pattern of people of color paying more for car loans than white customers with similar credit histories.
"Consumers should not have to pay more for a car loan simply based on their race," Richard Cordray, director of the CFPB, said when the guidance was first issued.
Banks allow car dealerships to issue car loans to their customers. A dealer sends a buyer's credit information to the bank, and then the bank tells the dealer the appropriate interest rate for a borrower with that particular financial profile. But dealers are given the authority to charge higher rates at their own discretion -- and the dealers themselves receive a cut of that higher lending price.
This arrangement creates incentives for both the dealership and the bank to inflate interest rates. Lawsuits dating back to the 1990s have shown not only that customers of color are more likely to be charged additional interest rates, known as "markups," but that their markup rates tend to be higher than those charged to white borrowers.
"Car dealers and lenders are attacking the guidance because they do not want the CFPB to enforce antidiscrimination laws in car lending," the nonprofit group Americans for Financial Reform wrote in a September letter to lawmakers. "They have known for decades that car dealer markups lead to discriminatory lending, and they would prefer the CFPB ignore this particular injustice."
Racial discrimination in consumer lending, though illegal, has long been widespread. Both auto dealers and banks resisted the CFPB's effort to crack down on racist lending practices, as higher interest rates mean greater profits for both types of business. Banks and car dealers are particularly powerful interest groups on Capitol Hill, as both have a strong presence in nearly every congressional district.
The CFPB's guidance encourages banks to get rid of the markup interest rate system as a way of compensating dealerships for issuing car loans. The CFPB said that banks could continue the markup practice if they took steps to ensure that they would not regularly overcharge borrowers based on race or national origin.
The legislation could receive a vote on the House floor as early as Tuesday.
The Obama administration released a statement late Monday condemning the bill, saying it would "create confusion about the existing protections in place to prevent discriminatory auto loan pricing, and effectively block CFPB from issuing related guidance in the near-term."
But Republicans have had remarkable success in recent years attaching bank deregulation items to must-pass spending bills. In 2014, Republicans secured a measure to reinstate federal subsidies for derivatives trades -- the risky contracts at the heart of the 2008 financial meltdown. They did so by slipping the measure into a must-pass government funding bill. GOP leaders defended the move on the grounds that many Democrats had supported the provision on the House floor. Critical spending bills will come up for a vote before the year's end.
The bill to tear down the CFPB's regulatory efforts was written by a Republican, but 65 of its 166 co-sponsors are Democrats, and 13 of those Democrats are members of either the Congressional Black Caucus or the Congressional Hispanic Caucus.
The legislation's co-sponsors include Reps. Ed Perlmutter (D-Colo.), David Scott (D-Ga.), Brad Sherman (D-Calif.), Daniel T. Kildee (D-Mich.), Joyce Beatty (D-Ohio), Sanford Bishop Jr. (D-Ga.), Jim Cooper (D-Tenn.), Lois Frankel (D-Fla.), Ann Kuster (D-N.H.), Kyrsten Sinema (D-Ariz.), Kurt Schrader (D-Ore.), Tim Ryan (D-Ohio), Daniel Lipinski (D-Ill.), Tammy Duckworth (D-Ill.), Madeleine Bordallo (D-Guam), Patrick Murphy (D-Fla.), Brad Ashford (D-Neb.), Henry Cuellar (D-Texas), Frederica Wilson (D-Fla.), Gene Green (D-Fla.), Cheri Bustos (D-Ill.), Peter Welch (D-Vt.), Alcee Hastings (D-Fla.), Sheila Jackson Lee (D-Texas), Suzan DelBene (D-Wash.), Ruben Hinojosa (D-Texas), Steve Israel (D-N.Y.), Eric Swalwell (D-Calif.), Ron Kind (D-Wis.), David Loebsack (D-Iowa), Loretta Sanchez (D-Calif.), Dina Titus (D-Nev.), Marc Veasay (D-Texas), Julia Brownley (D-Calif.), Juan Vargas (D-Calif.), Timothy Walz (D-Minn.), Filemon Vela (D-Texas), Michael Doyle (D-Pa.), Gerald Connolly (D-Va.), Bill Pascrell (D-N.J.), Gwen Graham (D-Fla.), Derek Kilmer (D-Wash.), Kathleen Rice (D-N.Y.), Robert Brady (D-Pa.), Joe Courtney (D-Conn.), Elizabeth Esty (D-Conn.), Tulsi Gabbard (D-Hawaii), Mark Takai (D- Hawaii), Jim Costa (D-Calif.), Collin Peterson (D-Minn.), Norma Torres (D-Calif.), Debbie Wasserman Schultz (D-Fla.), Mike Quigley (D-Ill.), Ted Lieu (D-Calif.), Beto O'Rourke (D-Texas), Ann Kirkpatrick (D-Ariz.), Jared Huffman (D-Calif.), Pete Aguilar (D-Calif.), Alan Grayson (D-Fla.), Kathy Castor (D-Fla.), Ablio Sires (D-N.J.), Corrine Brown (D-Fla.), Donald Norcross (D-N.J.), Sean Patrick Maloney (D-N.Y.) and Sam Farr (D-Calif.).
Zach Carter is The Huffington Post's senior political economy reporter and a co-host of the HuffPost Politics podcast "So That Happened." Listen to the latest episode:
Popular in the Community