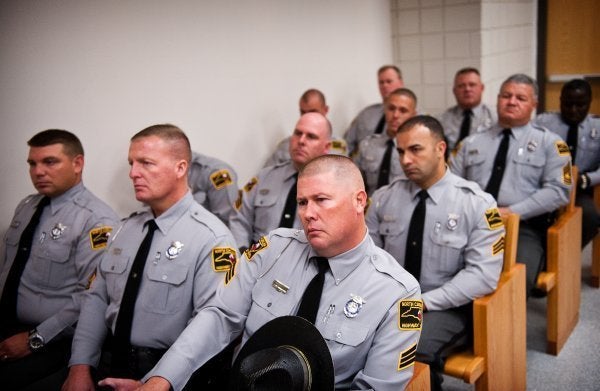 WASHINGTON -- Following eight days of highly-charged hearings that highlighted the still-problematic role that race plays in North Carolina's criminal justice system, the first case to test the state's revised racial justice law concluded on Oct. 11. The outcome of the case will lay the groundwork for how the state's landmark Racial Justice Act is interpreted in future cases.
Under the law, death row inmates can appeal their sentences to life without parole if they can demonstrate that race played a significant role in the sentencing process.
Previously, an appeal could rely solely on broader statistical evidence to substantiate its claim, much as an employee would do in a class-action suit. But after the GOP-led state legislature reworked the statute in June, defendants must now demonstrate that prosecutors discriminated in their particular case -- which some claim will make it much more difficult to prove racial bias.
"Just going through this hearing clearly pointed out the continued problems we're having in North Carolina with racism in jury selection," said attorney Ken Rose, who works at the Center for Death Penalty Litigation and has been closely involved with both appeals brought under the RJA. "It also pointed out that the prosecutors seem to be oblivious to those problems."
Defendants Tilmon Golphin, Quintel Augustine and Christina Walters are all asking for relief on the grounds that prosecutors struck otherwise-qualified black jurors for their cases at more than twice the rate of white individuals.
In Augustine's case, all five qualified black jurors were kept from serving. Augustine was then sentenced to death by an all-white jury, even though the county in which he committed the crime was 35 percent African-American. The state struck five out of seven black jurors in Golphin's case, and 10 out of 14 in Walters' case.
Golphin and Augustine, who are both black, were convicted of murdering white police officers in 1997 and 2001, respectively. Walters, who is Native American, received a capital sentence after being convicted of involvement in the murders of two white women in 1998.
The court hearings to potentially change the three inmates' sentences under the RJA at times proved volatile, with accusations of racism, interruptions from the gallery and a charge that the statute is "McCarthyist" in its approach to racial discrimination.
The RJA does not intend to lessen the weight of crimes, said Bryan Stevenson, the executive director of the Equal Justice Initiative and a recognized expert on racial inequities in the criminal justice system.
"There is no dispute that some of these crimes are awful and tragic and terrible," Stevenson told HuffPost. "If you are excluding people from serving on juries on the basis of race, if you are compromising the integrity of the system of justice by engaging in systematic racial bias, then I don't believe you deserve to execute people or that you should execute people."
Marcus Robinson, who was convicted of the murder of a white teenager in 2001, brought -- and won -- the first RJA appeal in North Carolina. In April, Judge Greg Weeks awarded Robinson life without the possibility of parole after finding that "race was a materially, practically and statistically significant factor" in prosecutors' decisions to strike otherwise qualified black jurors from serving in Fayetteville, N.C. and statewide over a 20-year period.
Robinson's case set a new precedent for dealing with institutional and unconscious racism in the criminal justice system, according to Rose. But after the state legislature's revision, the statistics-driven approach to uncovering racial inequalities could be in jeopardy. Now it is up to Weeks, who is also presiding over these appeals, to determine what evidence is required to prove that prosecutors discriminated, whether consciously or unconsciously, in the process of selecting a jury.
Two prosecutors took the stand to defend their actions and denied that racial bias characterized their decision-making process.
"I believed at the time that I did not use race, and I still believe that I did not use race," retired prosecutor Margaret Buntie Russ said while under cross examination on Oct. 10. "I have a deep and abiding respect for the court, the system."
Rose thought that the evidence painted a different picture.
"There was a presumption that you will strike African-Americans unless something else outweighs that," Rose told HuffPost, speaking broadly about the three capital cases and what he believes is clear evidence of racial bias in jury selection. "And the presumption is the exact opposite for white jurors."
Judge Weeks has said that he hopes to return with his ruling before the end of the year.
For both Rose and Stevens, the hearings have underscored how difficult it is to eliminate racial inequalities from the criminal justice system.
"The politics of fear and anger have made many criminal justice practitioners believe that the goal is conviction and maximum punishment, no matter what it takes -- including tolerating bias and abuses of power and discrimination," Stevenson said. "The criminal justice system does present a unique challenge for confronting the legacy of racial inequality."
The issues facing North Carolina are not unique to the state alone. Similar studies of capital juries in places like Philadelphia and Louisiana have shown similar strike disparities between qualified black and white jurors.
Weeks ended his 167-page ruling in Robinson's case with a call for more laws like the one in North Carolina.
"It is the hope of this Court," he wrote in April, "that we now are at the beginning of the end of the struggle to end racial discrimination in our justice system."
Before You Go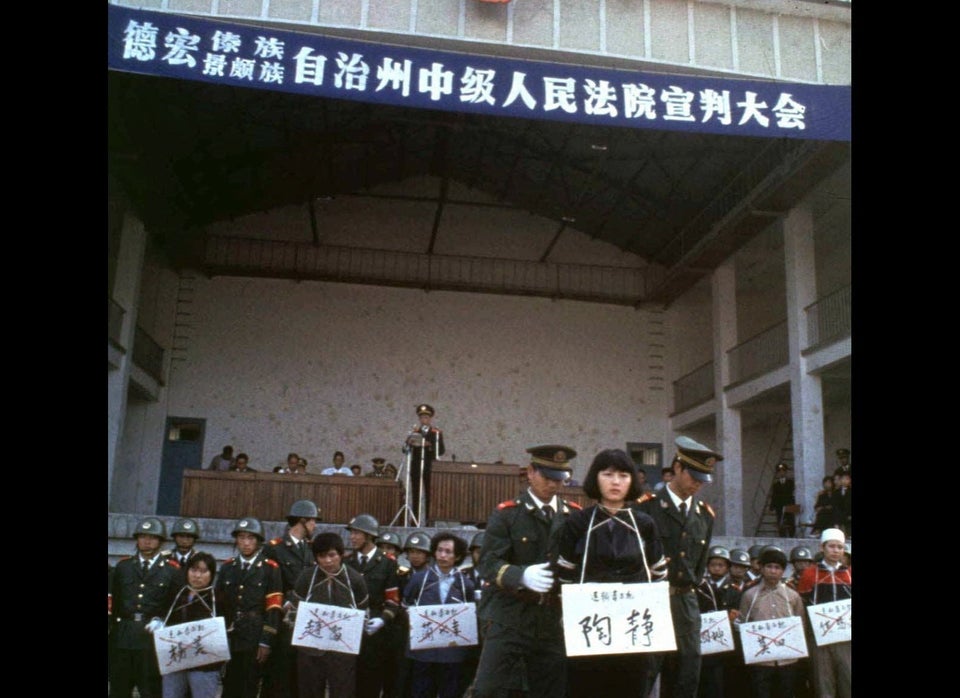 Countries With The Most Executions Last Year
Popular in the Community