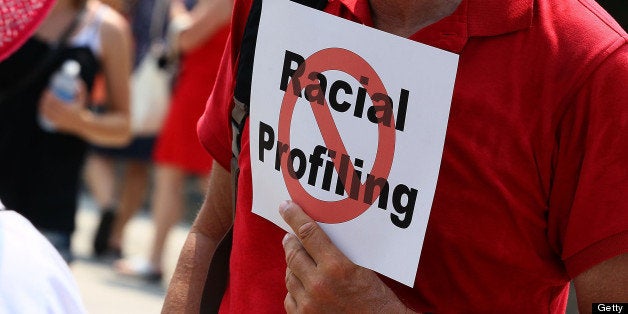 Critics of Arizona's SB 1070 have found a new way of fighting the controversial law -- technology.
On Tuesday, the American Civil Liberties Union (ACLU) of Arizona released a bilingual mobile phone application that not only informs users of their rights when stopped by law enforcement officers, but also allows them to report racial profiling under SB 1070.
Arizona's SB 1070 originally barred undocumented immigrants from working in the state, allowed for arrests without warrants in some situations and made it a state crime for immigrants to not carry papers. Those three provisions were struck down by the Supreme Court in June 2012, but one other provision stood -- section 2B, which requires police officers to check the immigration status of a detained, stopped or arrested person if they reasonably suspect he or she could be an undocumented immigrant.
The ACLU is fighting back with its app, which gives users access to an online form, in English and Spanish, to report abuse under the state law. The app also offers a section with information concerning legal rights when stopped for questioning by a police officer. The ACLU's new technology will also include videos of individuals who have been victims of racial profiling, and an interactive map tracking other incidents in the area.
The Arizona chapter of the nonprofit organization said the Supreme Court ruling on SB 1070 prompted the creation of the mobile app.
"They struck down as unconstitutional three of the four provisions of the law, and basically when it comes to section 2B the court said 'look you have to bring us more examples, more evidence of abuses under this provision of the law'," Alessandra Soler, Executive Director of Arizona's ACLU division, told The Huffington Post. "That is for us the motivating factor, to document the abuses that we know are going on and then collect enough of them so that we can go back to court and also get that provision struck down."
"When we go to court, they are going to have to come up with all the evidence where they are accusing me and my dedicated deputies of racial profiling," Arpaio told Univision's Jorge Ramos. "It's always easy to throw the race card in there and that's what they're doing in Washington today, that they're concerned about racial profiling."
The new app's online form will ask users for information like a badge number and the name of the agency committing the abuse. Soler said the app will enable victims to report that they were racially profiled quickly after what can be a lengthy and "intimidating" situation.
"For us it was really important to make it as easy as possible to document abuses shortly after it happens," Soler said, adding that many victims often don't have computer access at home.
With the help of the app and its users, the ACLU hopes the court will do more than appoint a monitor -- one of the possible remedies that may be enforced in the wake of the Justice Department ruling -- to ensure that Arizona's law enforcement agencies are complying with constitutional requirements.
"We believe that it is impossible to enforce SB 1070 without engaging in racial profiling," Soler added.
The app is available online for download to any smartphone as part of the ACLU of Arizona's "United Against 1070" campaign.
Before You Go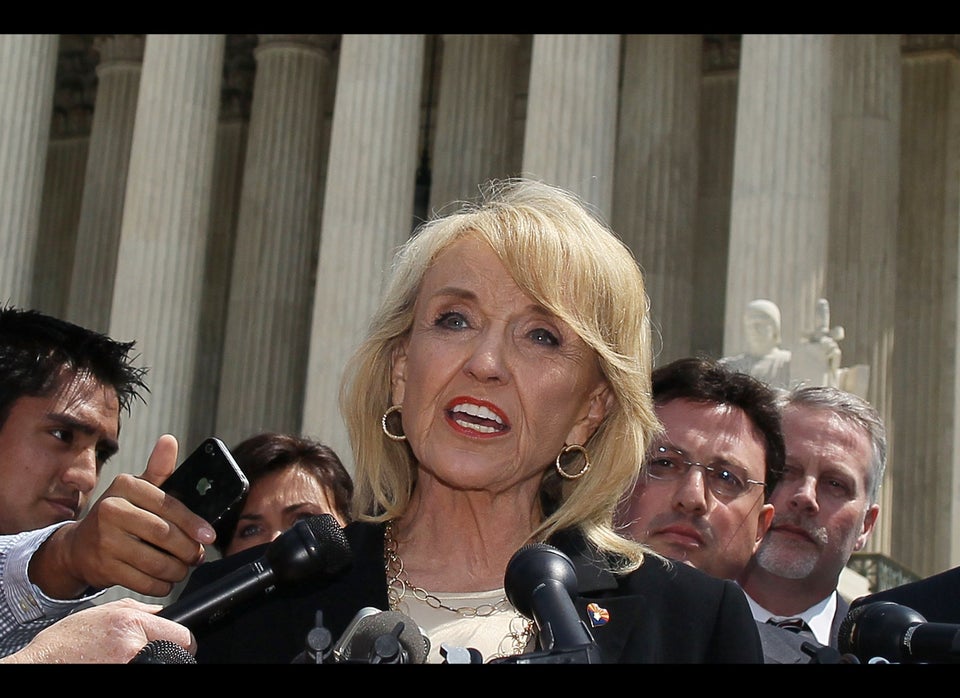 Political Reaction To SB 1070 Ruling
Popular in the Community